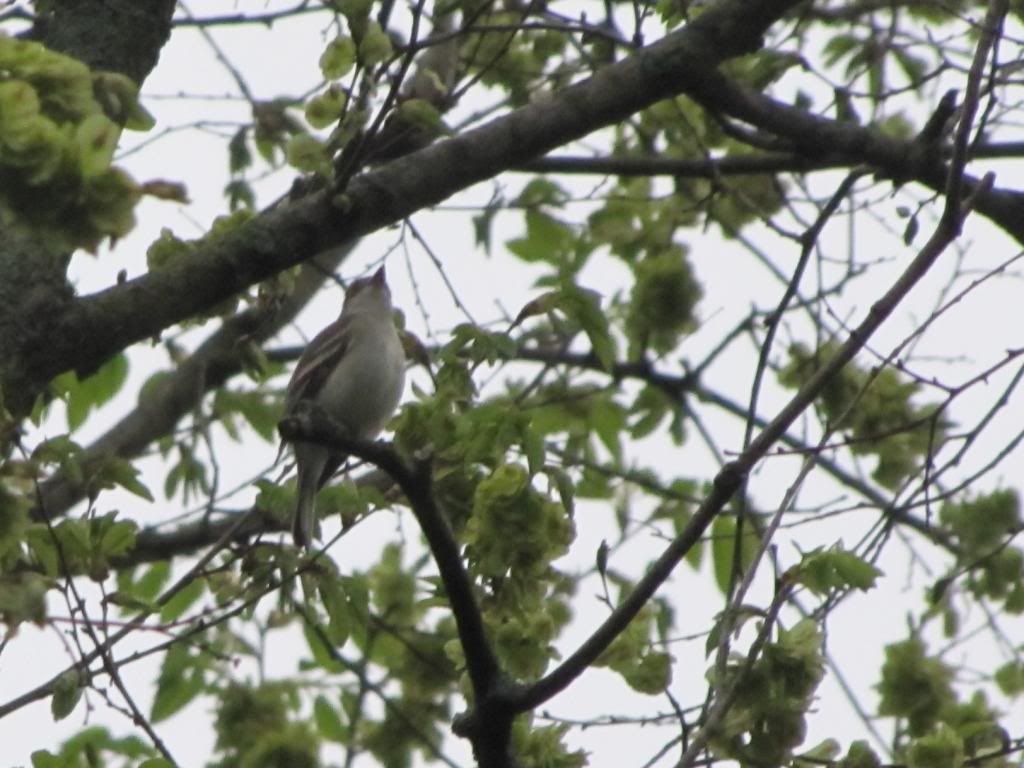 Least Flycatcher, Mt Auburn Cemetery.
After dropping my wife off at the airport at 5:30 am, I debated whether to drive up to Plum Island. Missing the exit to 93 North made the decision for me. It would be Mt Auburn Cemetery. Before 6 on a Sunday morning it took 5 minutes to get from Newton Corner to Mt Auburn. (This is less time than usual.) I got there just as they were unlocking the pedestrian gate. Game on.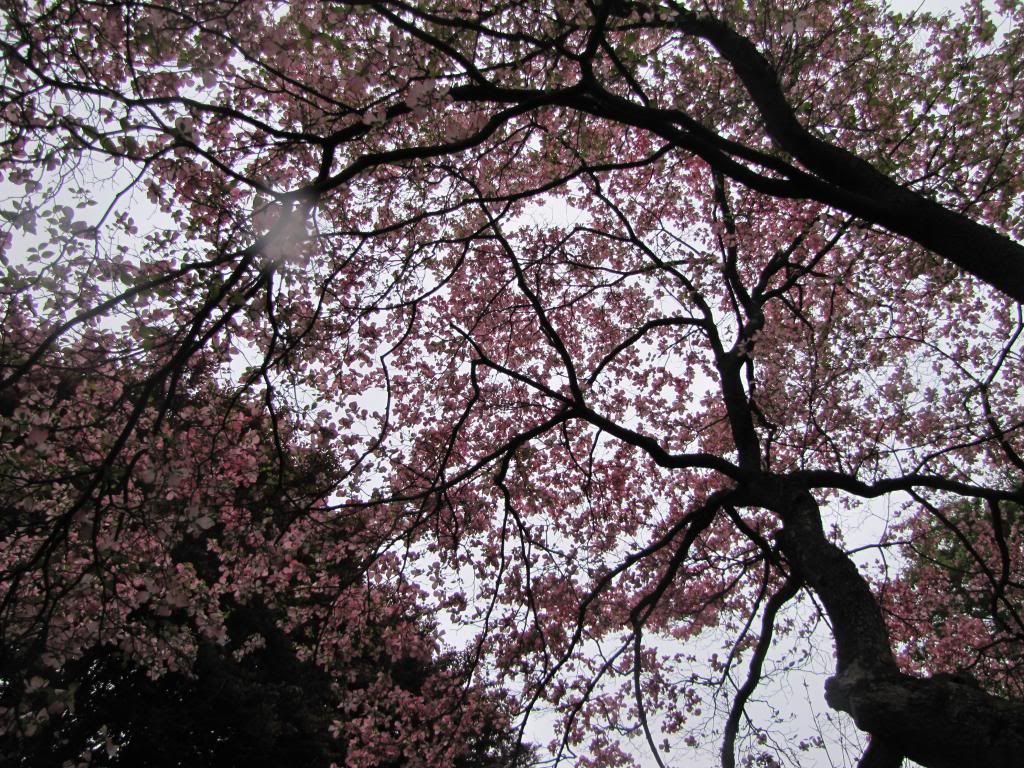 And then, almost immediately, I was overwhelmed. I don't know what it is about the Mt. Auburn soundscape during the height of warbler migration. Maybe it is the dense fiber of yellow-rump songs that you have to listen through. Maybe it is the prospect of some unusual, less familiar song (Cape May or bay-breasted) that you don't want to miss. All I know is that I am still intimidated by it. See what you can make of the soundscape below.
At Mt. Auburn I usually find myself withdrawing to some quieter zone away from the blast of warbler song (and the assemblies of birders "on" something good). In search of moments. I had a couple.
1. I watched a lone northern rough-winged swallow as it flew back and forth skimming the surface of Willow Pond. Somehow the plainness of the bird accentuates the beauty of its flight.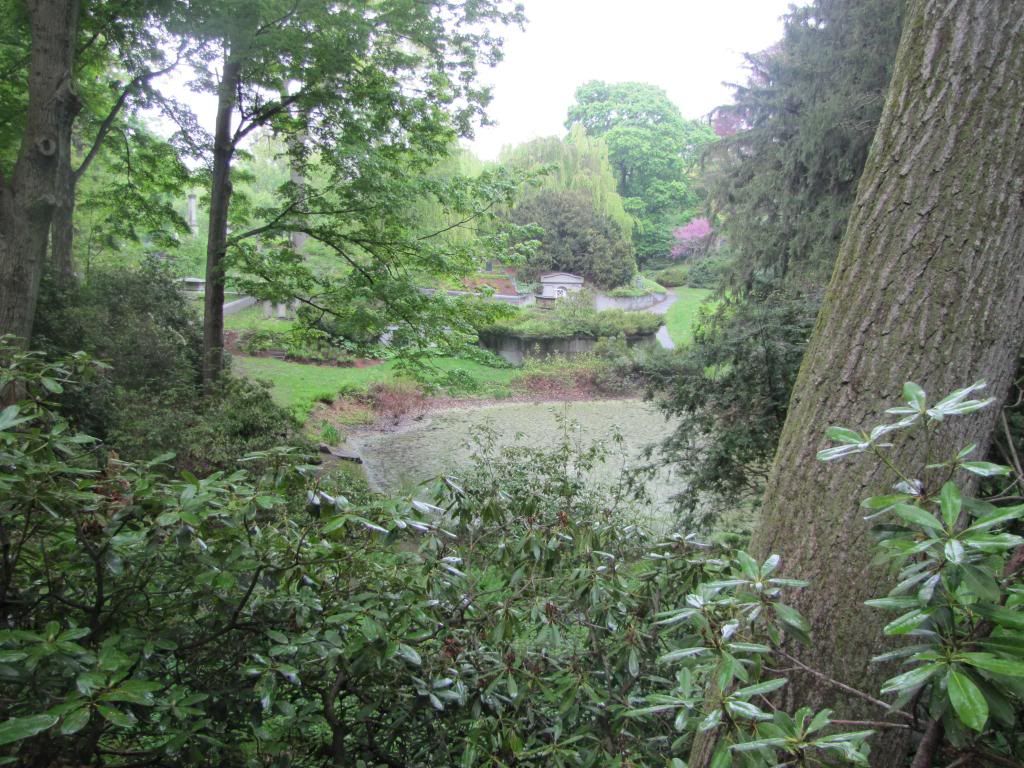 2. I listened as a lone wood thrush (reportedly the first this year) sang at the Dell, the holiest of Mt. Auburn sites.
By 7:30 I was ready to leave. As I drove off the rain started coming down in torrents.