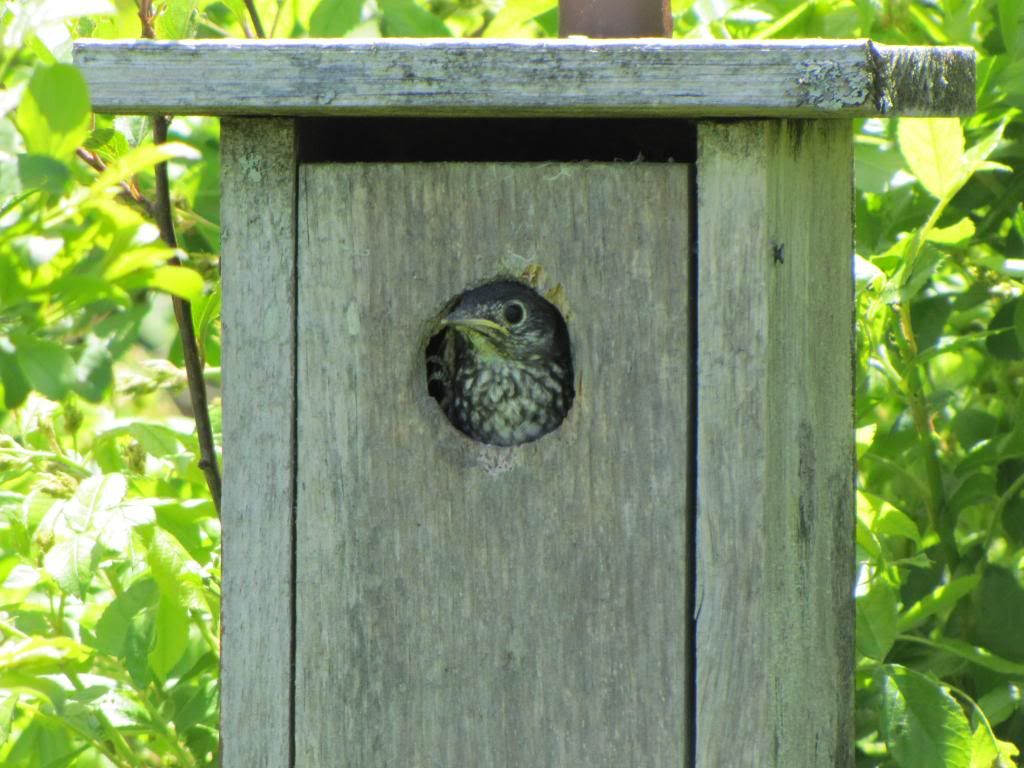 Eastern Bluebird ready to fledge, Charles River Peninsula, Needham, MA
My first thought when I saw the chick perched with its head out of the hole in nesting box 13 was, "Oh no, the cowbird is blocking the entrance and getting all the food while standing on the bodies of its nest mates." A closer look--a bluebird chick. A very quick peek in the box showed four in total, all feathered up and ready to go. I expect they'll fledge sometime this weekend. No sign, after all that, of the cowbird at all.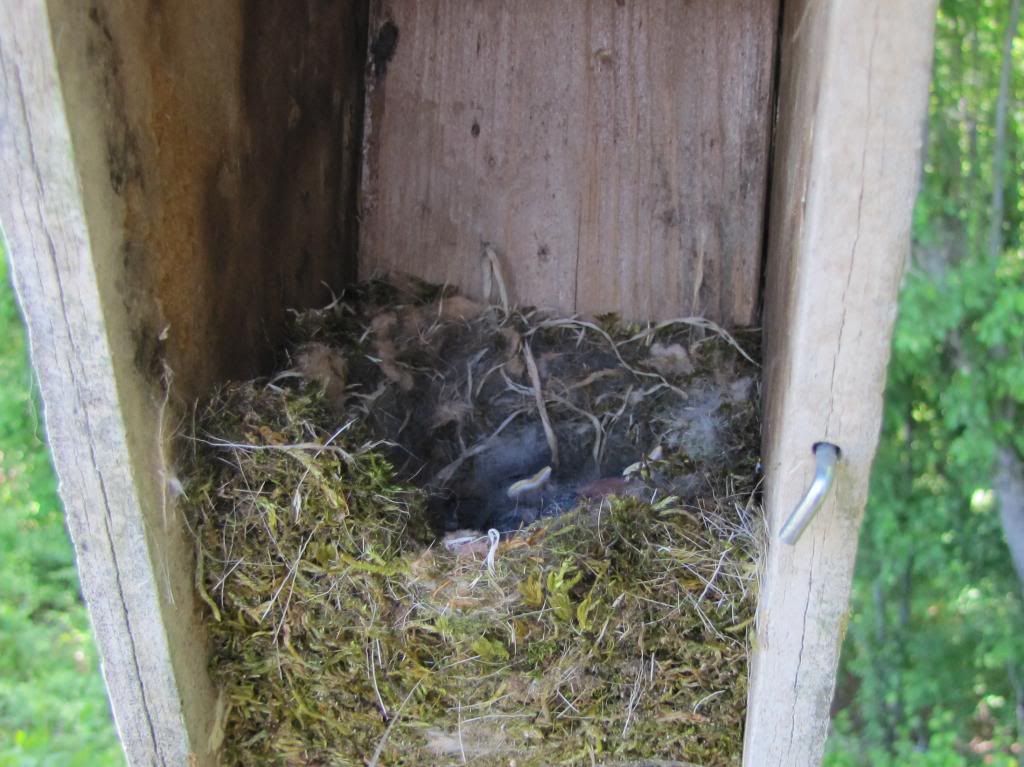 Black-capped Chickadee nestlings, Charles River Peninsula, Needham, MA
And no sign of the murderous House Sparrow who was still terrorizing the property a couple of weeks ago. Tree Swallows are now in all three boxes the sparrows thought they had a claim on. So, midway through the breeding season, things are surprisingly peaceful. The chickadees have hatched, as have about half of the tree swallows. One box
was
infested with ants. We'll see how that one turns out....
Tree Swallow, Ridge Hill Reservation, Needham, MA
Meanwhile, at our spin-off site, things are better than expected. Three Tree Swallow eggs. The House Sparrow situation, on the other hand, is still unresolved. After I removed the nest and eggs from box 1, they set up in box 2, no doubt driving the swallows to their current location. My only fear is that the male sparrow (who was very agitated when I removed the new nest) will go into a revenge frenzy and take out the swallow eggs.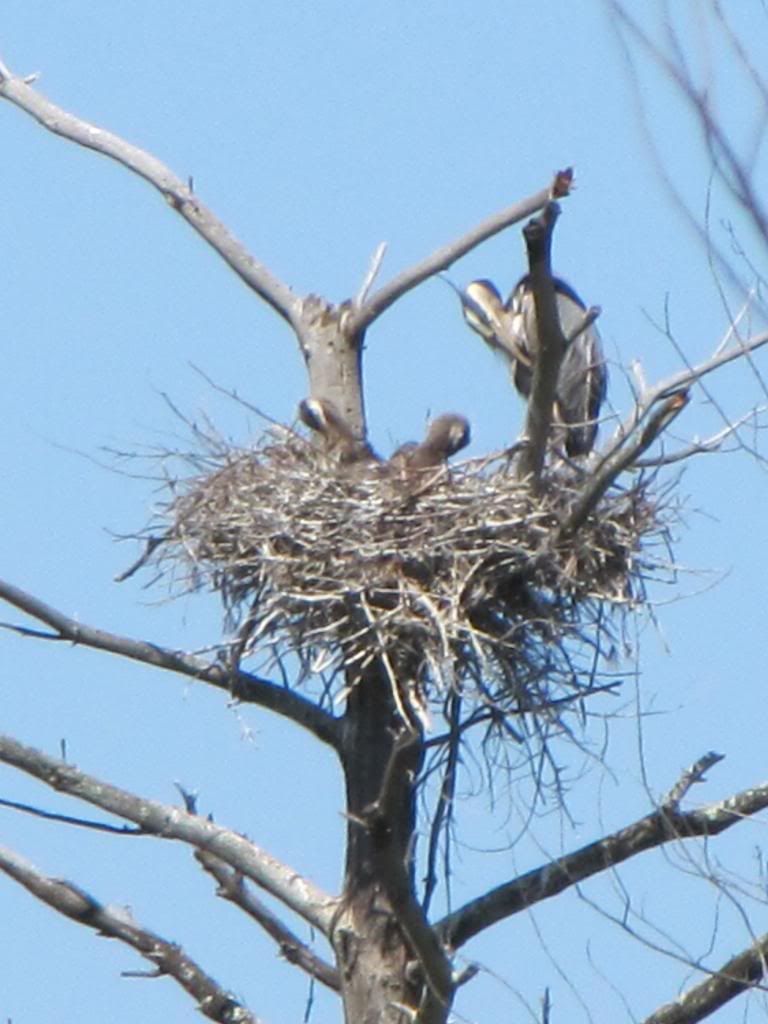 Great Blue Herons, Ridge Hill Reservation, Needham, MA
And the herons have hatched. I counted two little heads at the top of the nest. I hope this peace will last.