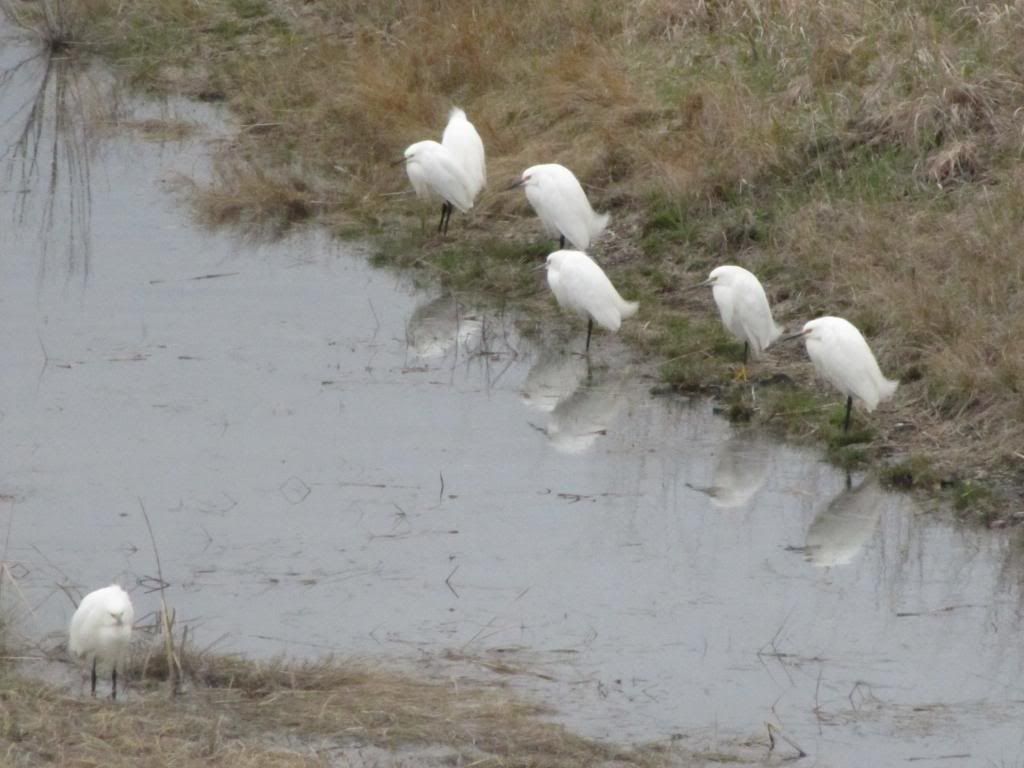 Snowy Egrets huddle on edges of Old Creek Marsh waiting for the tide to go out.
It is the first of May, right? I'm thinking things are going to be very slow this spring. Or everyone will come all at once tomorrow. For now, I'm happy to see the egrets on Old Creek Marsh (not far my office at Salem State)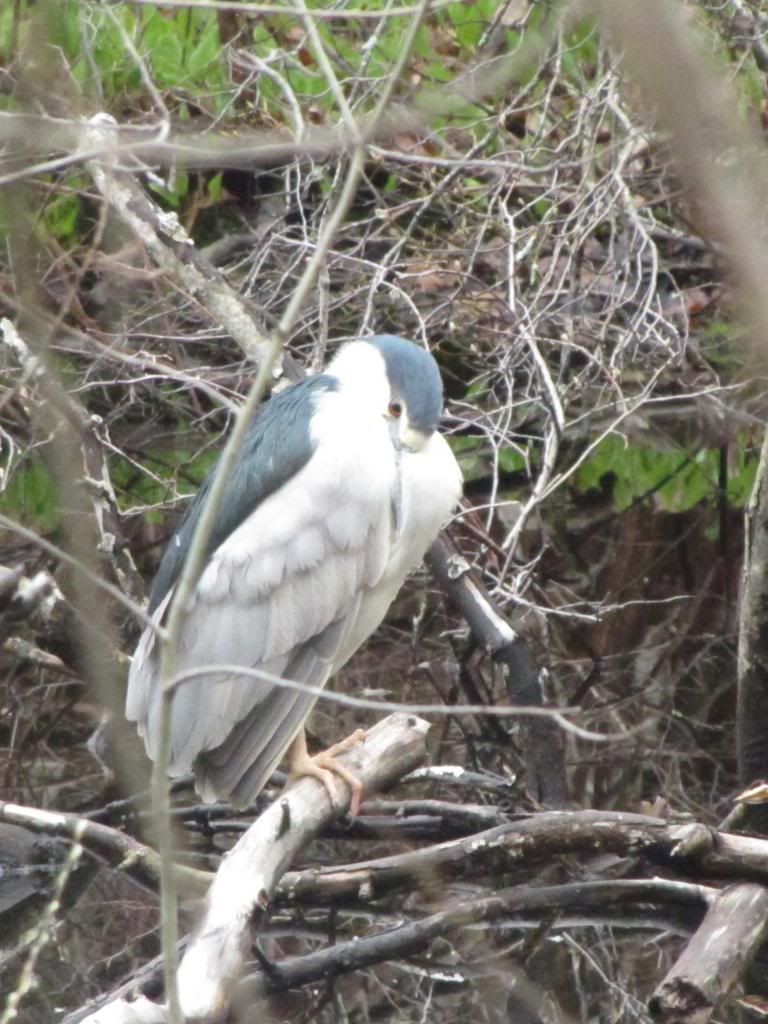 Black-crowned Night Heron, Marblehead Neck, Marblehead, MA
and the sleepy night heron at Marblehead Neck. Even if there aren't any warblers there yet. Not one.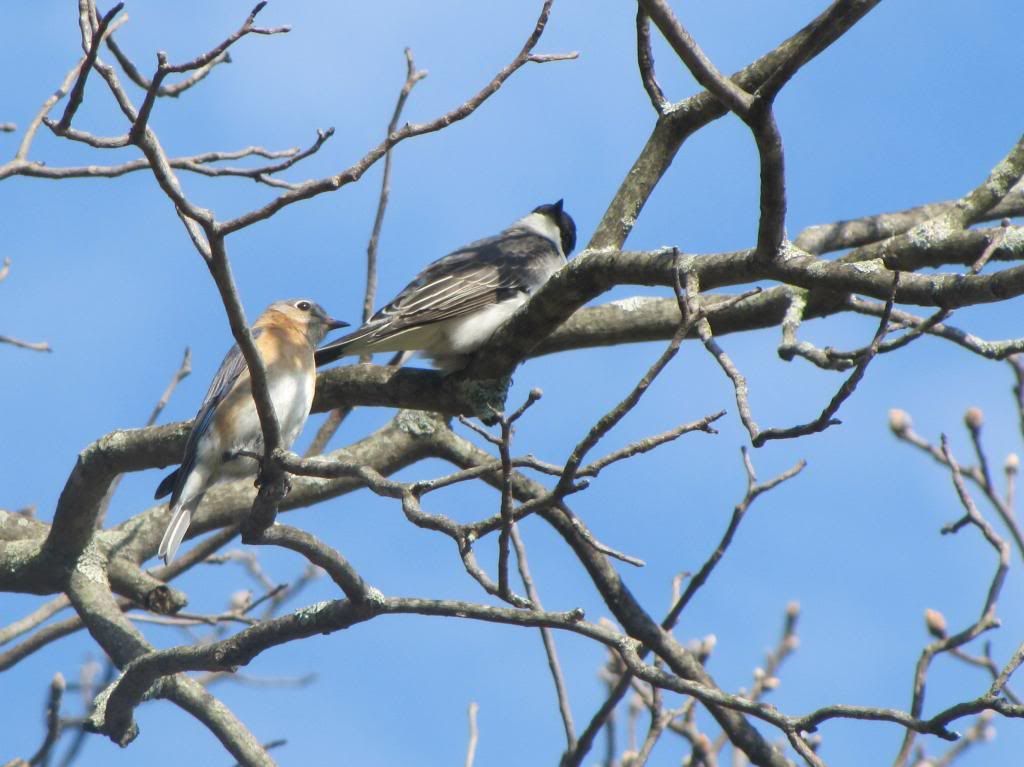 Eastern Bluebird and Eastern Kingbird, Charles River Peninsula, Needham, MA
Meanwhile, back in Needham, the kingbird has decided to stick around, while Mother Bluebird keeps a watchful eye. (They were jostling for the best fly-catching launch points).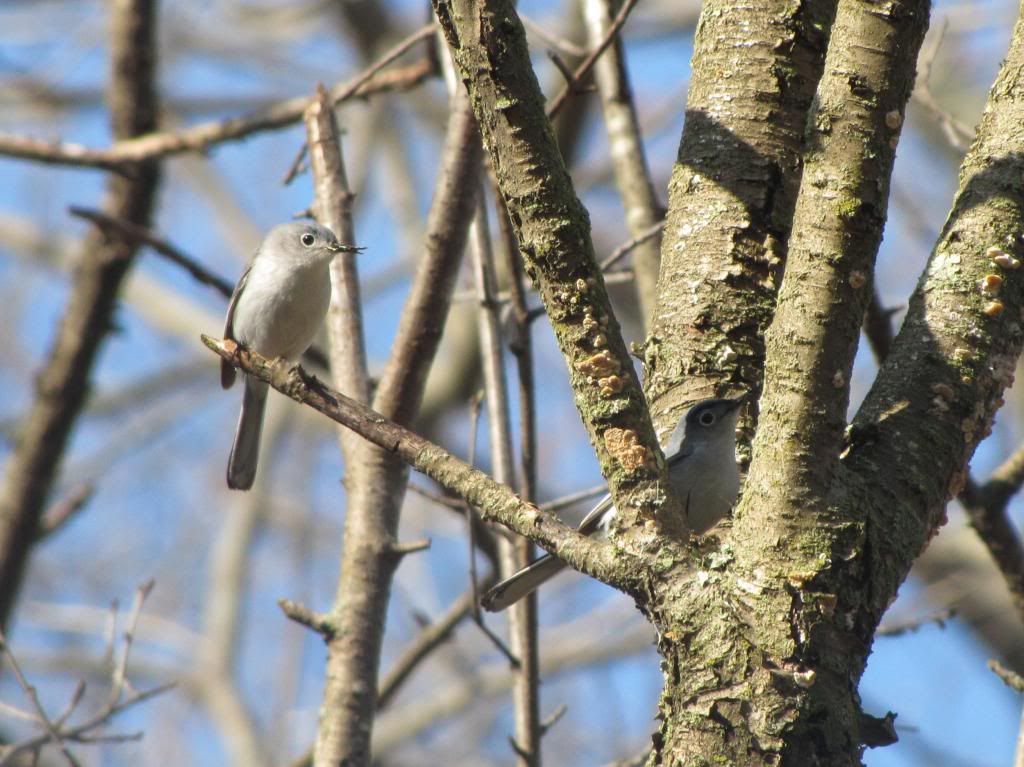 Blue-gray Gnatcatchers, Charles River Peninsula, Needham, MA
And gnatcatchers are everywhere. Is this some sort of gnatcatcher irruption year? Or with nothing else to distract us, do they get to be the center of attention for once? Not that I mind. These are fairy birds and they seem to have already discovered a perfect nesting spot.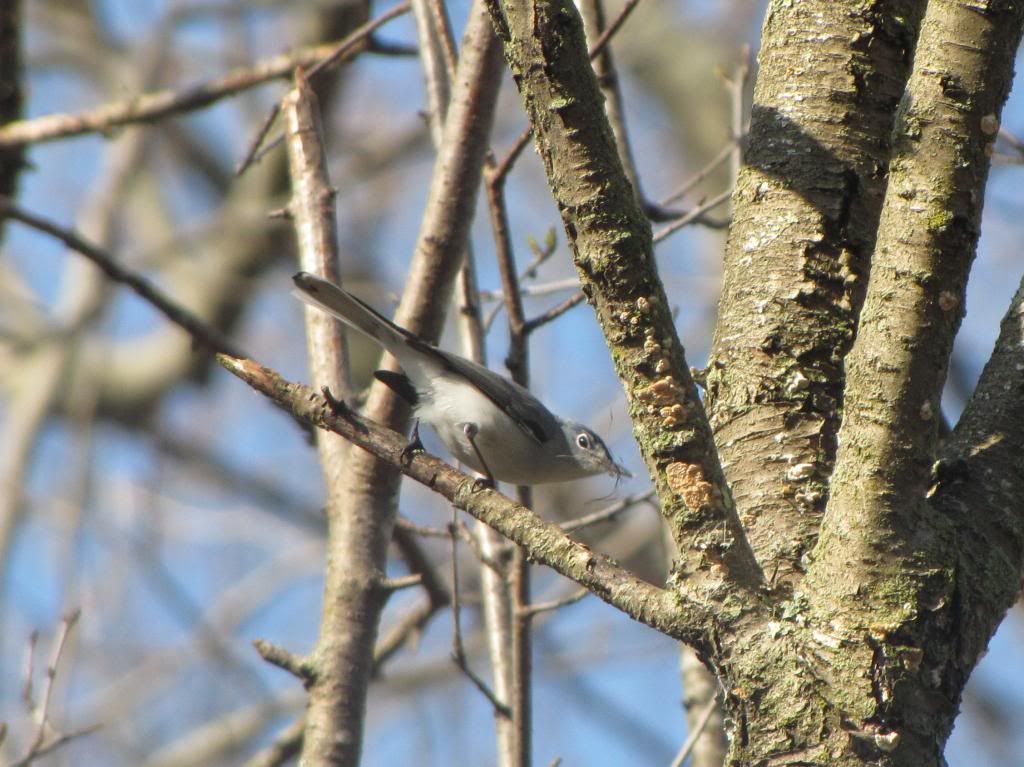 Blue-gray Gnatcatcher, Charles River Peninsula, Needham, MA
That would appear to be nesting material. They seem rather excited about the location.