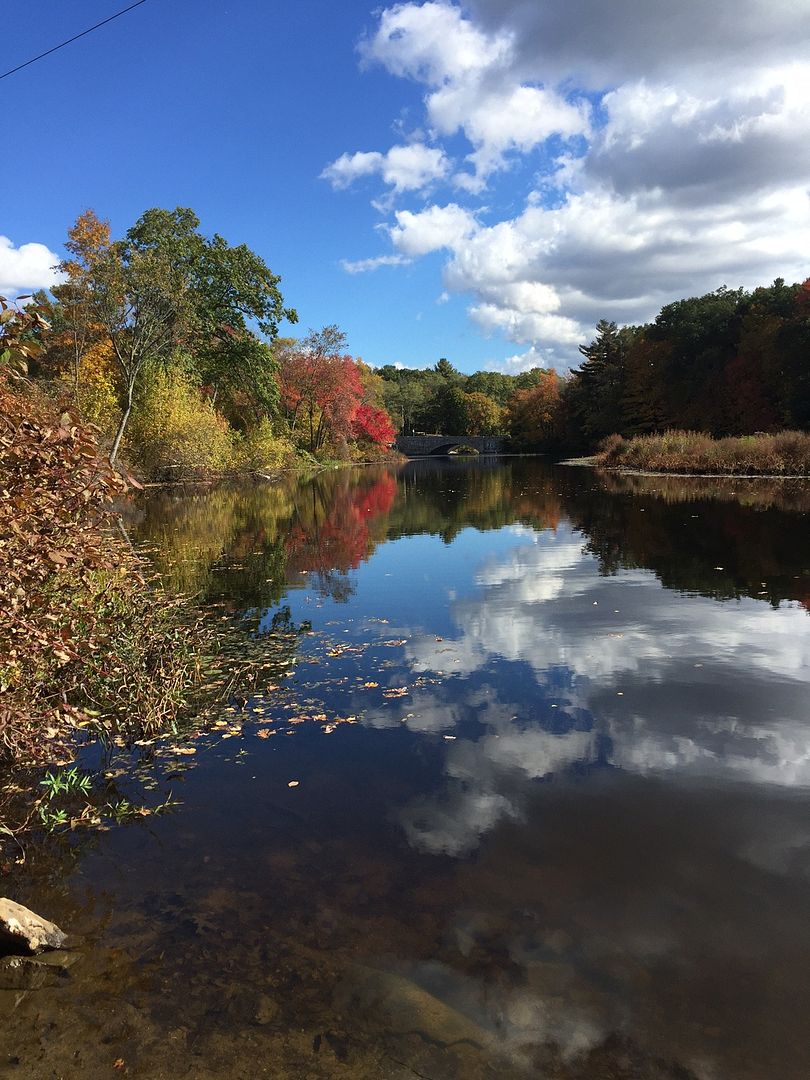 Charles River from CRP access path, Needham, MA
Perfect mid-October afternoon. Cool air, warm sun, glowing foliage. Took a walk at Charles River Peninsula.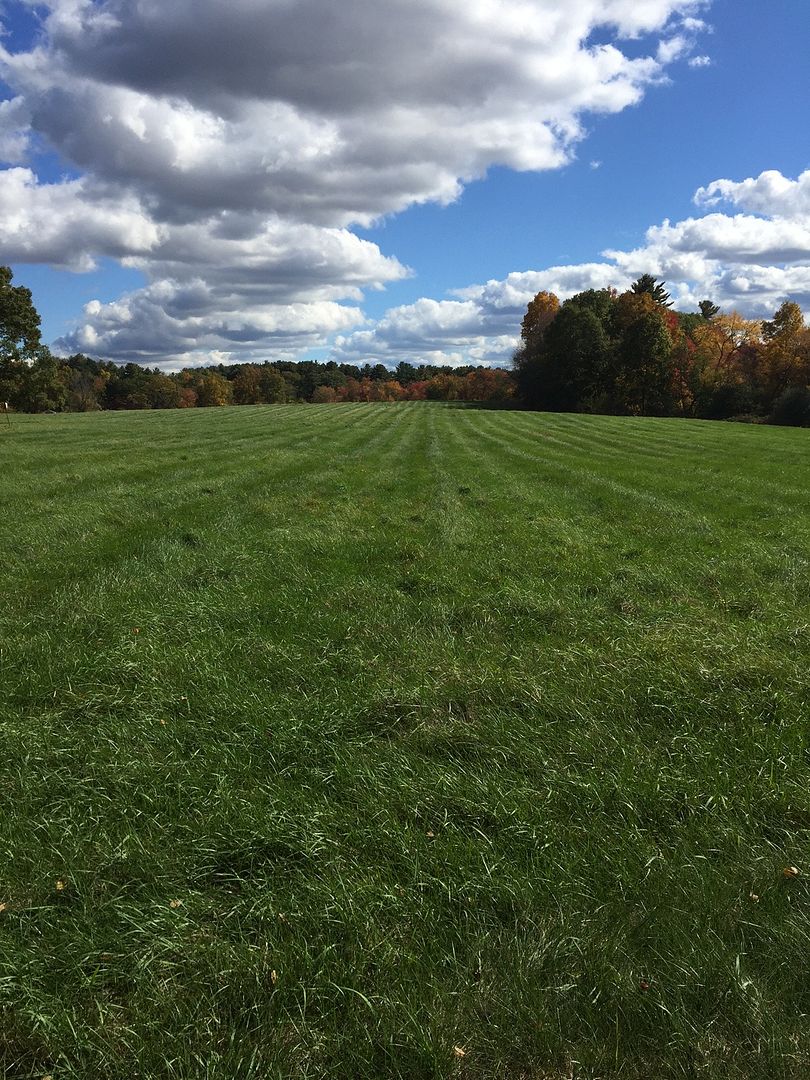 Meadow, Charles River Peninsula, Needham, Ma
The TTOR's invasives management program (herbicides and early mowing) has changed the CRP scene this year. No palm warblers, or monarch butterflies, or bluebirds. But I've never seen it this green in October.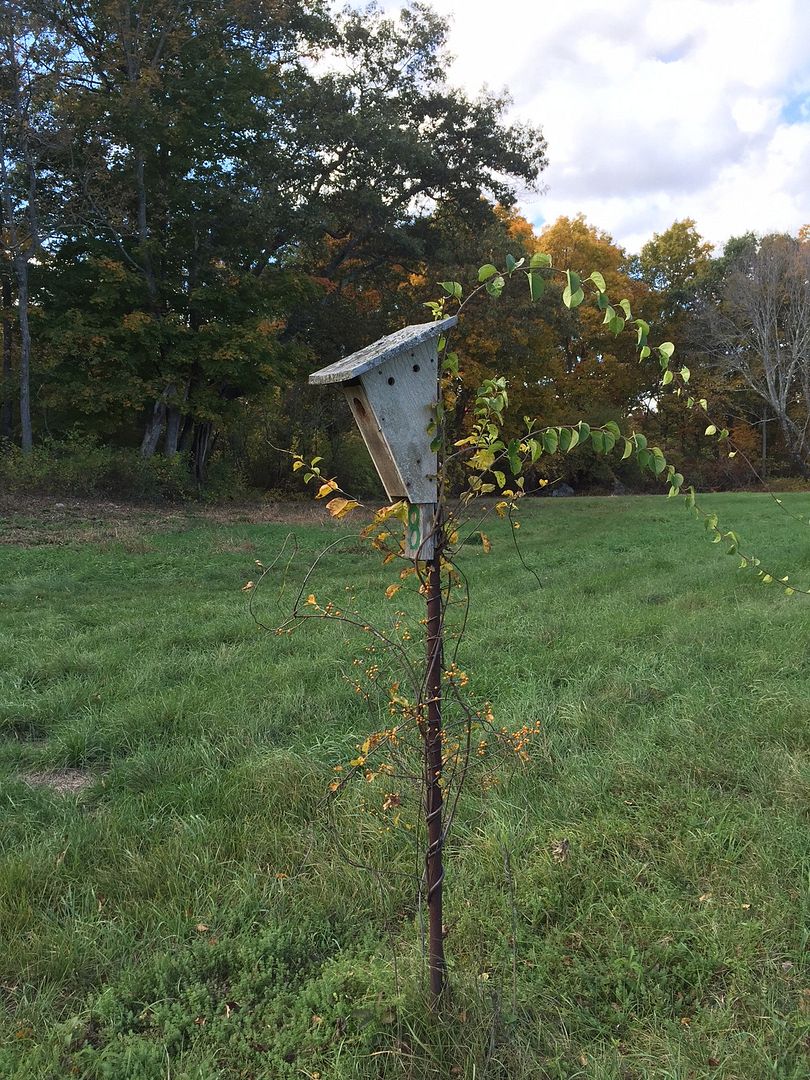 Oriental Bittersweet on Nesting Box
Here's one invasive they missed. I'll come down again and clip it off. Meanwhile, I like the look.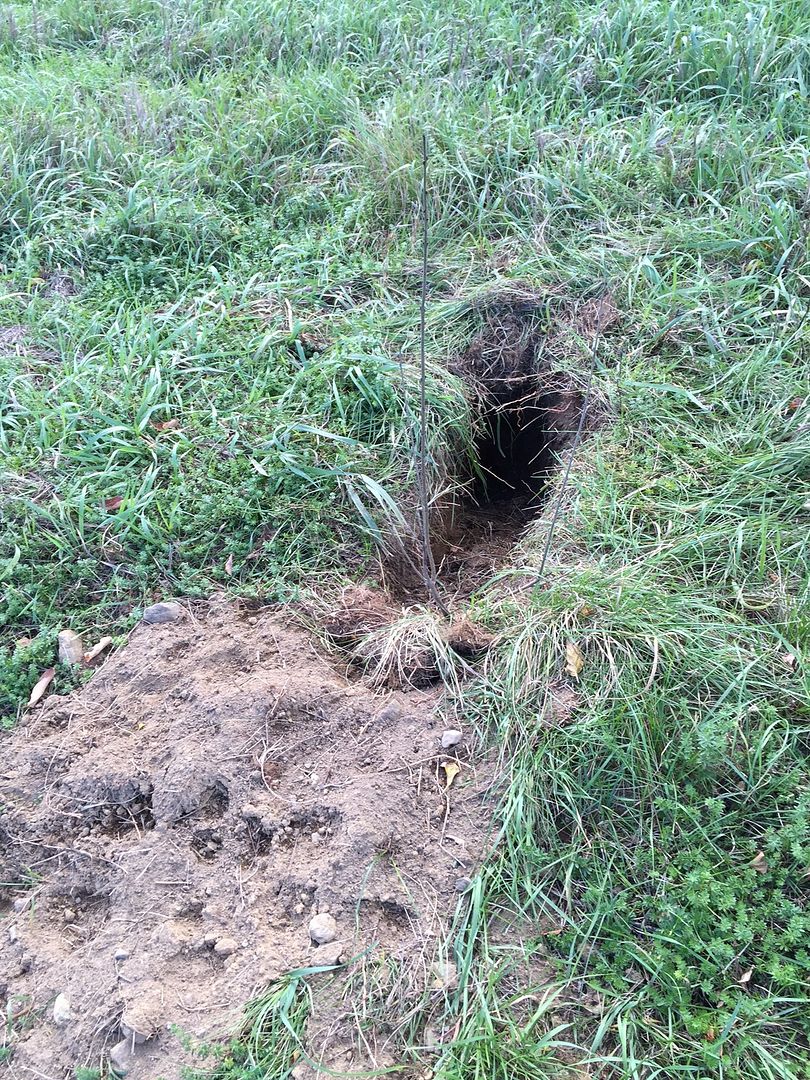 Groundhog?
And right near by, a fresh hole. Groundhog? Something to keep an eye on.
I've been thinking a lot about the CRP lately. We've been assured by the folks at Eversource that the CRP is one of the places in Needham that will be relatively unscathed by their aggressive vegetation management program. I fear, though, that much of the brushy undergrowth near the power lines is at risk, even if the tall line of oaks and hickories lining the train-tracks is safe. We'll have to wait and see. The upside is that the cutting will be done outside of breeding season. The downside is that many of my neighbors will still be losing majestic trees currently lining their backyards.