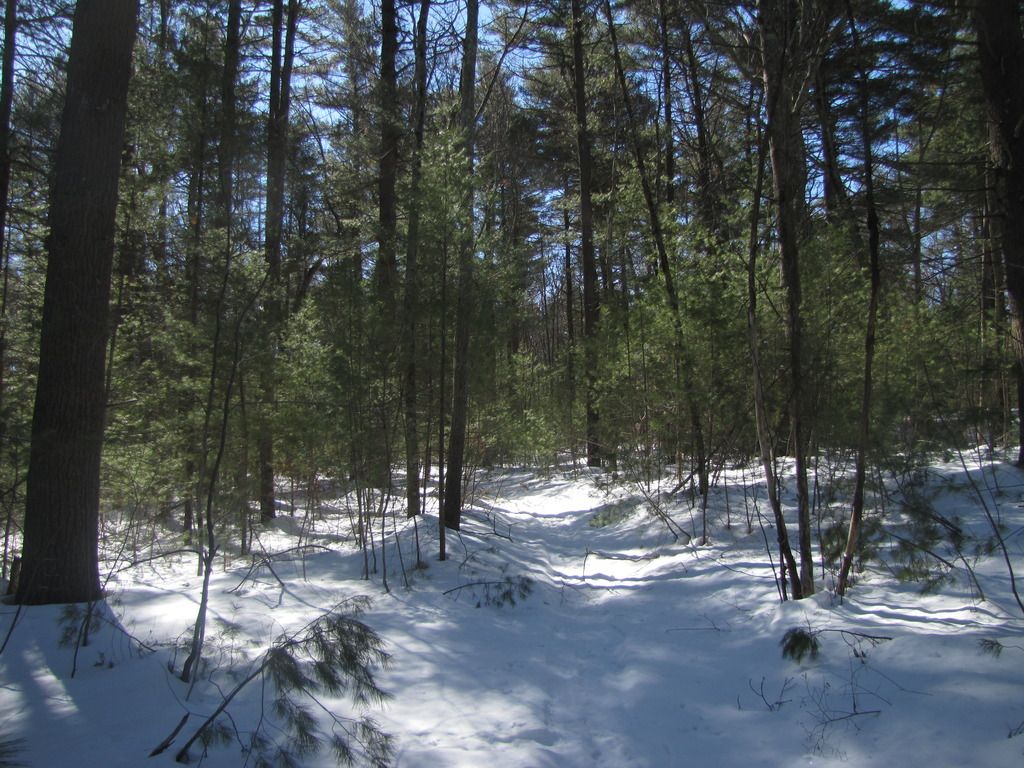 Drumlin Trail, Ridge Hill Reservation, Needham, MA
I think we may still have snow on the ground in May this year. Despite a week of rain and thaw, there's still a good 5 or 6 inches in some places.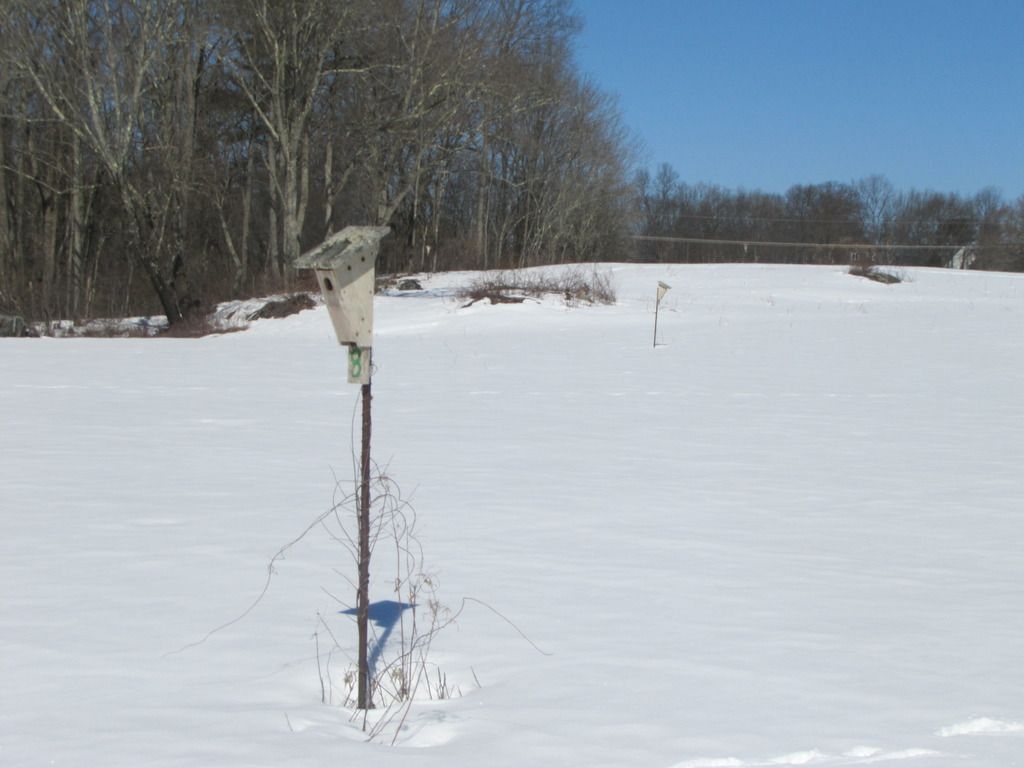 No bluebirds yet at Charles River Peninsula
But the Red-winged Blackbirds are back at the CRP and grackles are creaking, chasing. Counted six singing song sparrows. But mergansers are still plentiful on the river. Feels more like February than the end of March.