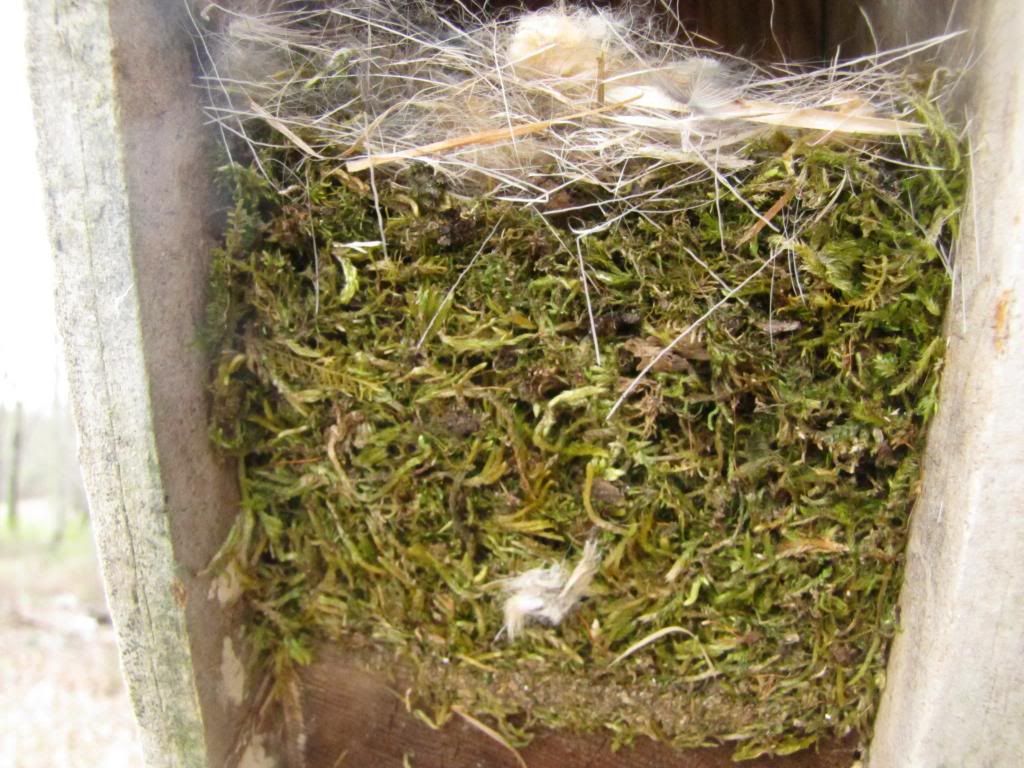 Black-capped Chickadee nest, Charles River Peninsula, Needham, MA
Now that's more like it. The season's first Yellow Warbler. A nice migratory flock of Savannah Sparrows out in the meadow.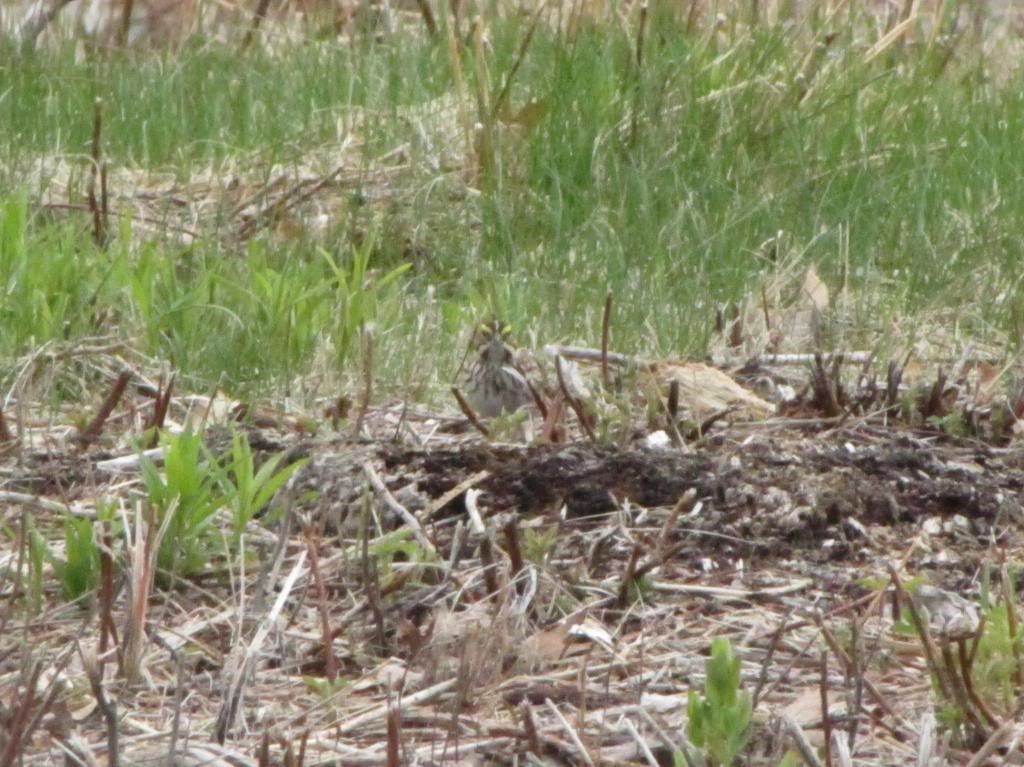 Savannah Sparrow, Charles River Peninsula, Needham, MA
And a whole bunch of Palm Warblers hopping around the understory.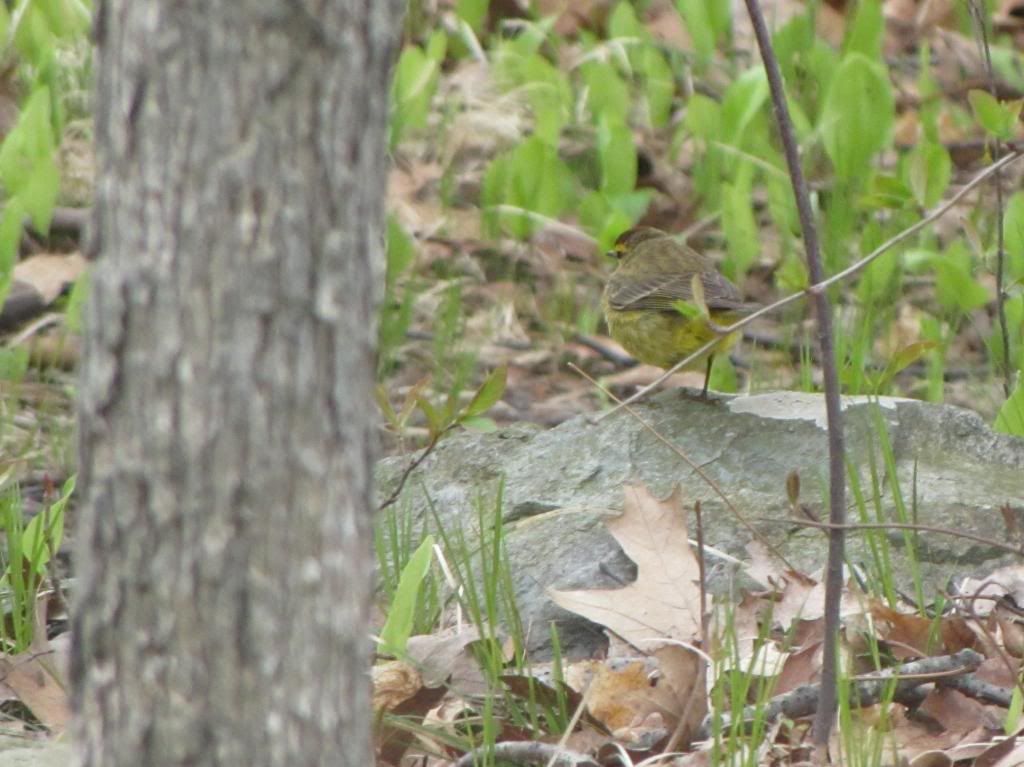 Palm Warbler, Charles River Peninsula, Needham, MA
I trust we'll have some more arrivals tomorrow morning. (How 'bout it orioles?)
No nesting box news. The weather has been so cold and rainy that activity seems to have been put on hold. Still at one tree swallow egg, nine bluebird eggs. The respective bluebird mothers seem to have put in some extra effort during the cold spell. Oh, and a chickadee nest (no eggs yet).
Meanwhile, at Ridge Hill, the Great Blue Heron nest is done and is in use. Mother Heron is now on nest, apparently incubating eggs.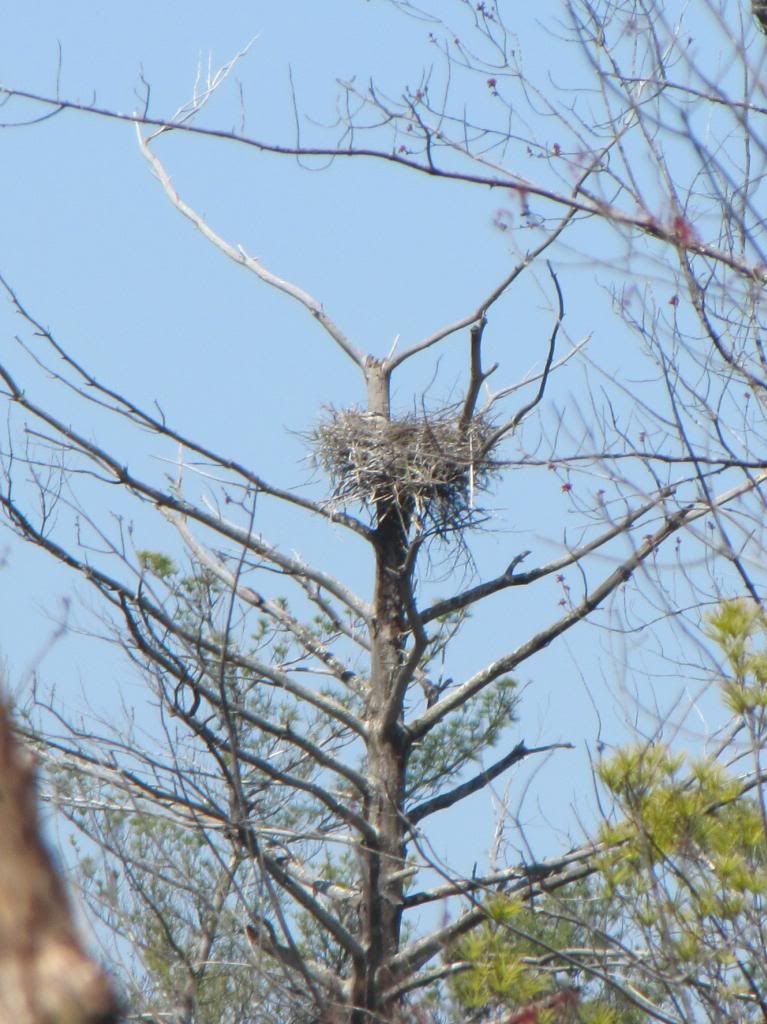 Heron just barely visible at top of nest
And around 11 a.m., I heard a Barred Owl duet. Found this one in the woods along the easement.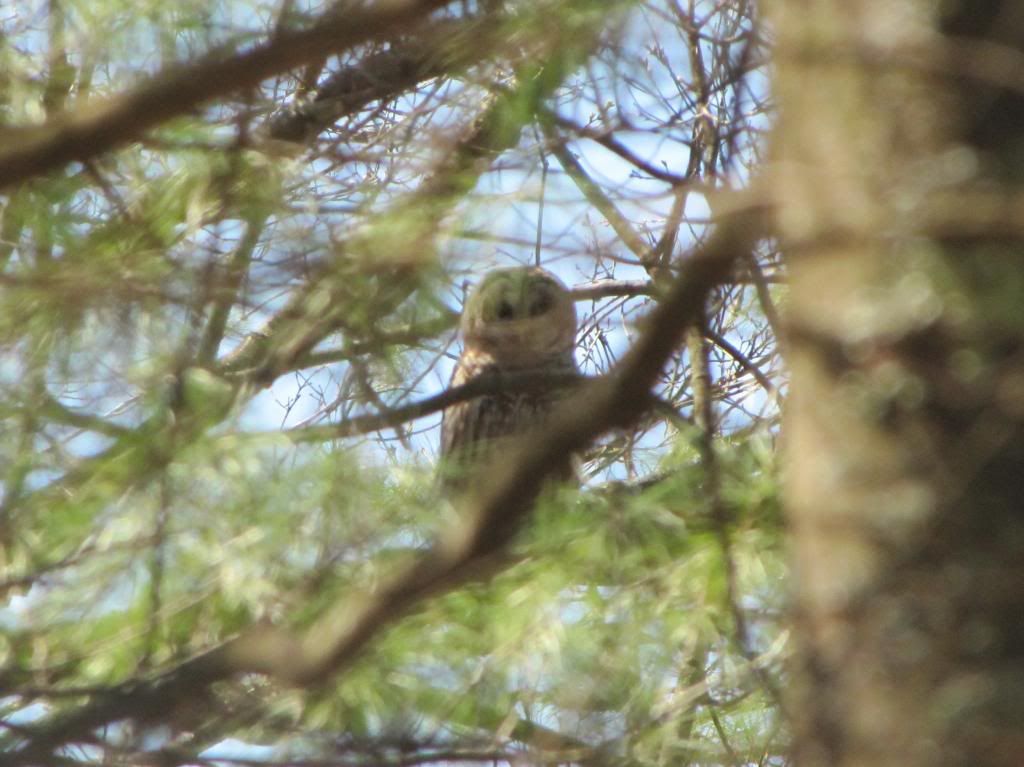 Barred Owl, Ridge Hill Reservation, Needham, MA
Things are a little slow at Ridge Hill as well this year, though both the Chipping Sparrows and the Pine Warblers are at full trilling strength now. Had the year's first taste of Gray Treefrog and Winter Wren song this morning. I expect the Ovenbirds to return this weekend.