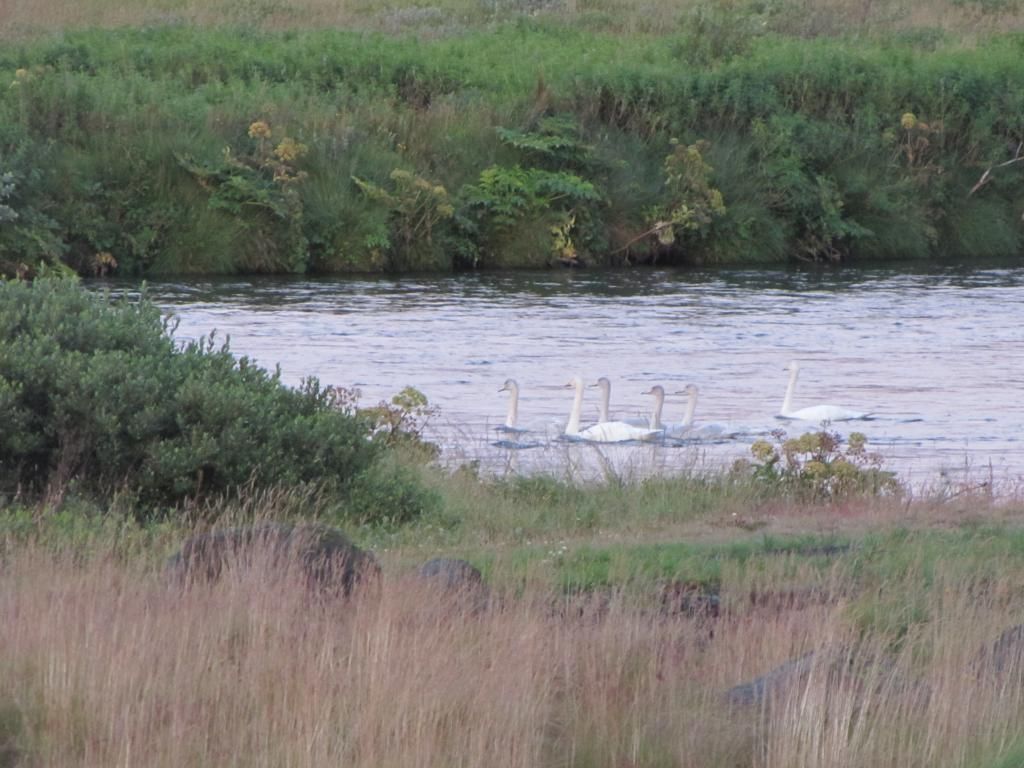 Whooper Swans on the river near Hotel Rangá
Our big resort stay was at Hotel Rangá, a lodge-style hotel with an extraordinary restaurant, near the Ytri-Rangá river system. The hotel is situated in the midst of agricultural land (Meadow Pipits, White Wagtails, and Northern Wheatears abound).
The western boundary
The weather was nice, if windy, so I spent a considerable amount of time outside exploring the grounds.
The eastern boundary
The brook that comprises the southern boundary of the property feeds into the river and is a popular fishing spot. Trout and salmon, it would seem. It is also lively with shorebirds.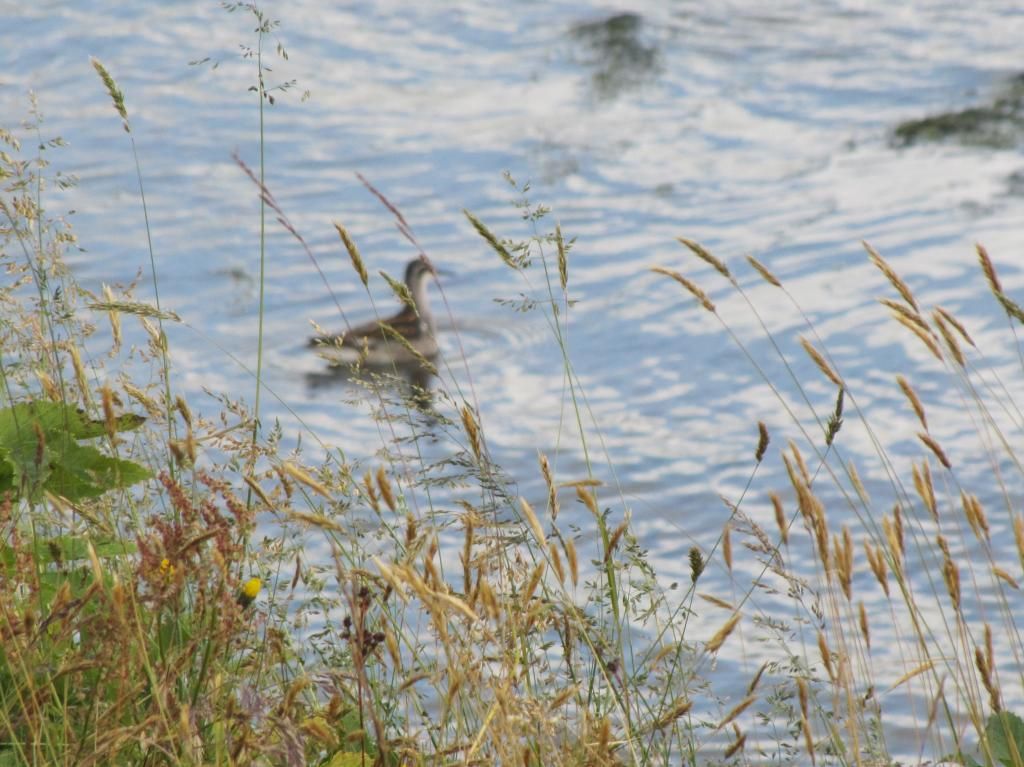 Red-necked Phalarope, my only "photo" of one during this trip....
It must have been too late in the season to see many phalaropes, which are supposedly very common breeders around this area, but Dunlins were everywhere.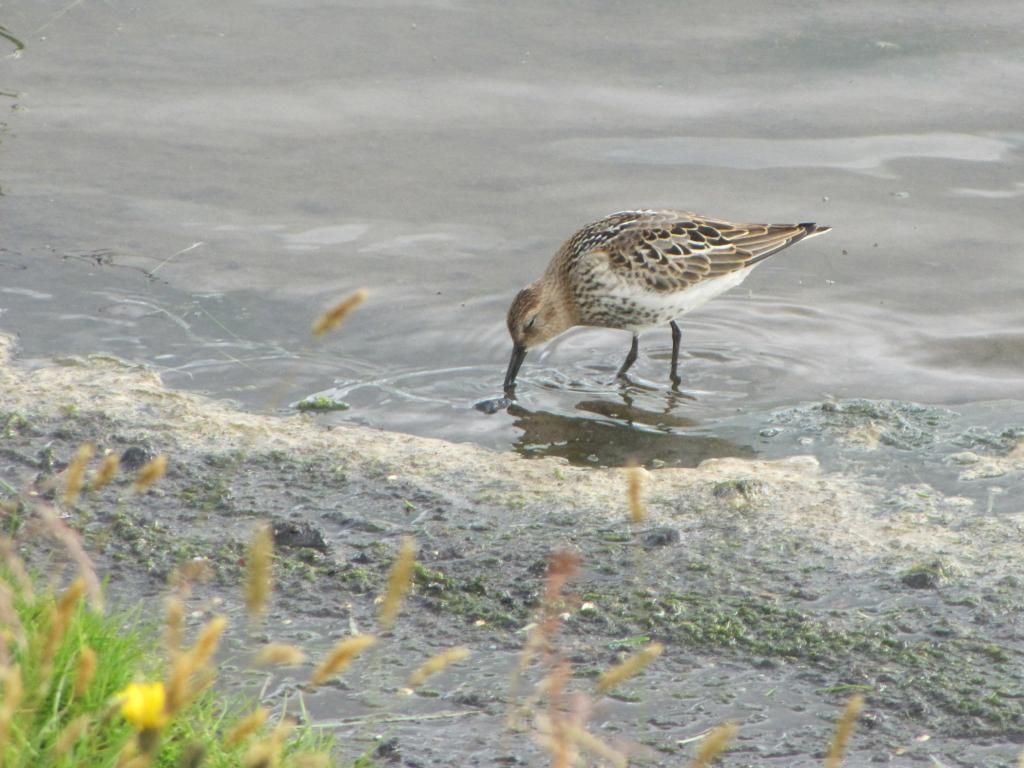 Dunlin
And there was even a resident Parasitic Jaeger in the neighboring horse farm. It would cruise low like a harrier over the grounds looking for prey and occasionally harass a passing tern or whimbrel.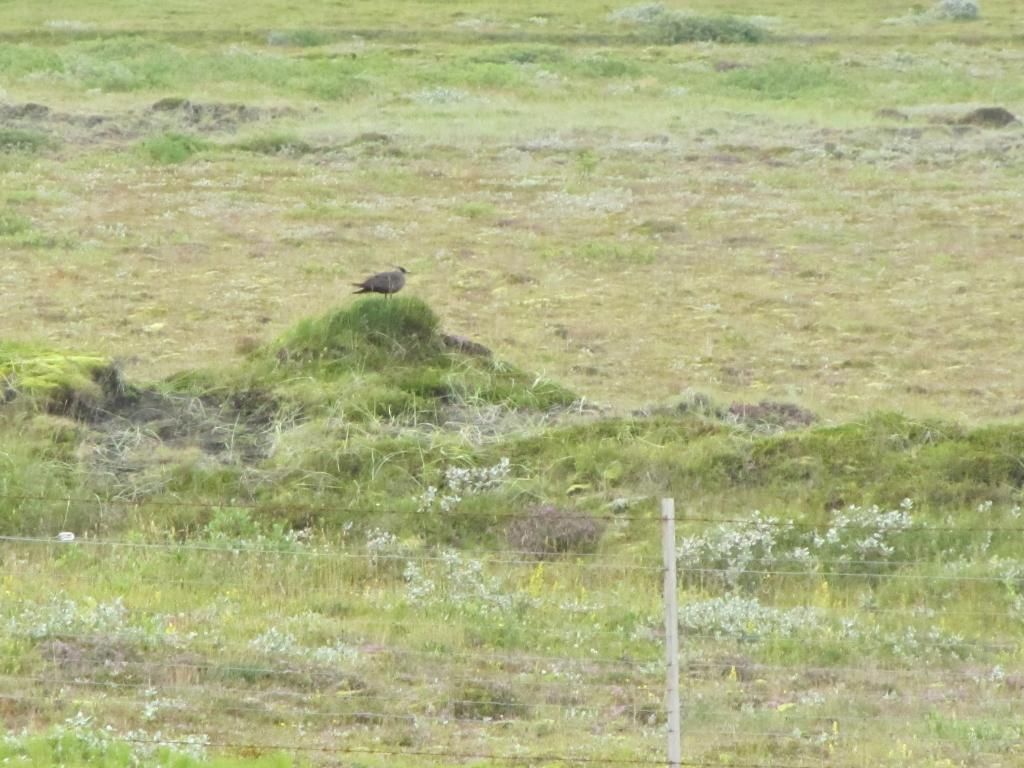 Parasitic Jaeger
Ah, Whimbrels (the Asiatic white-rumped race). Those were, unexpectedly, the birds of the day.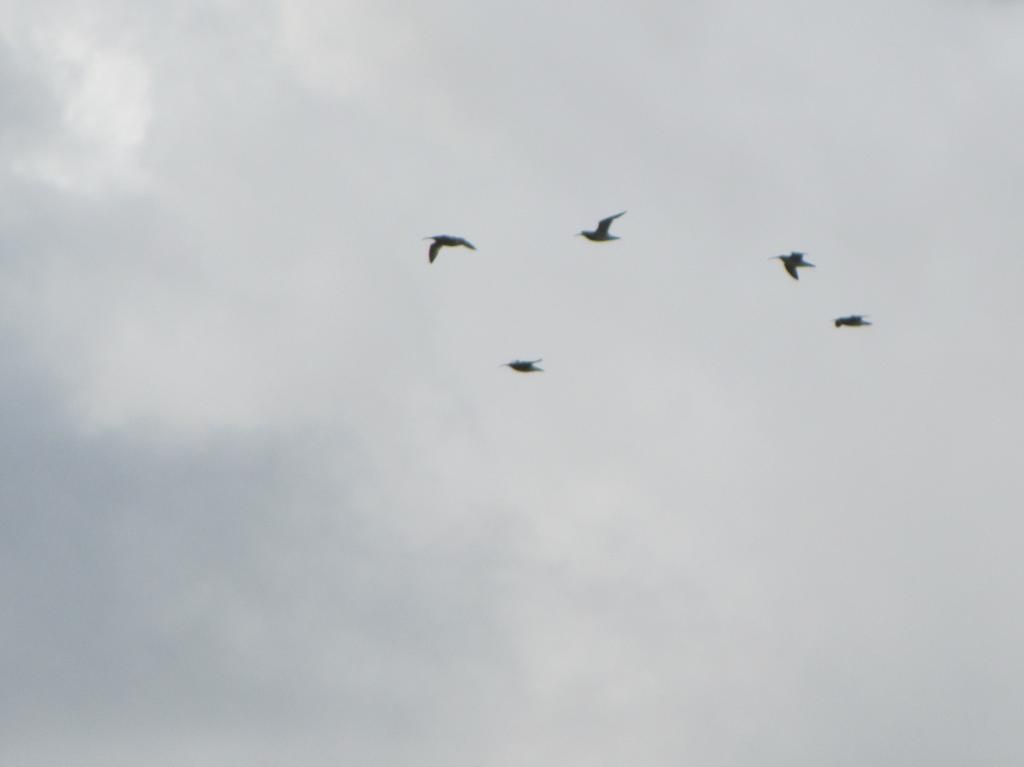 Flock of Whimbrels
I heard them soon after we arrived (from our hot tub behind our porch). They were singing. I've never heard anything like it. I took the recording below the following morning when the winds had died down (though the hot tub never stopped gurgling!). The songs of the Whimbrels are punctuated with the occasional golden plover peep.
Next: A morning drive along the river.