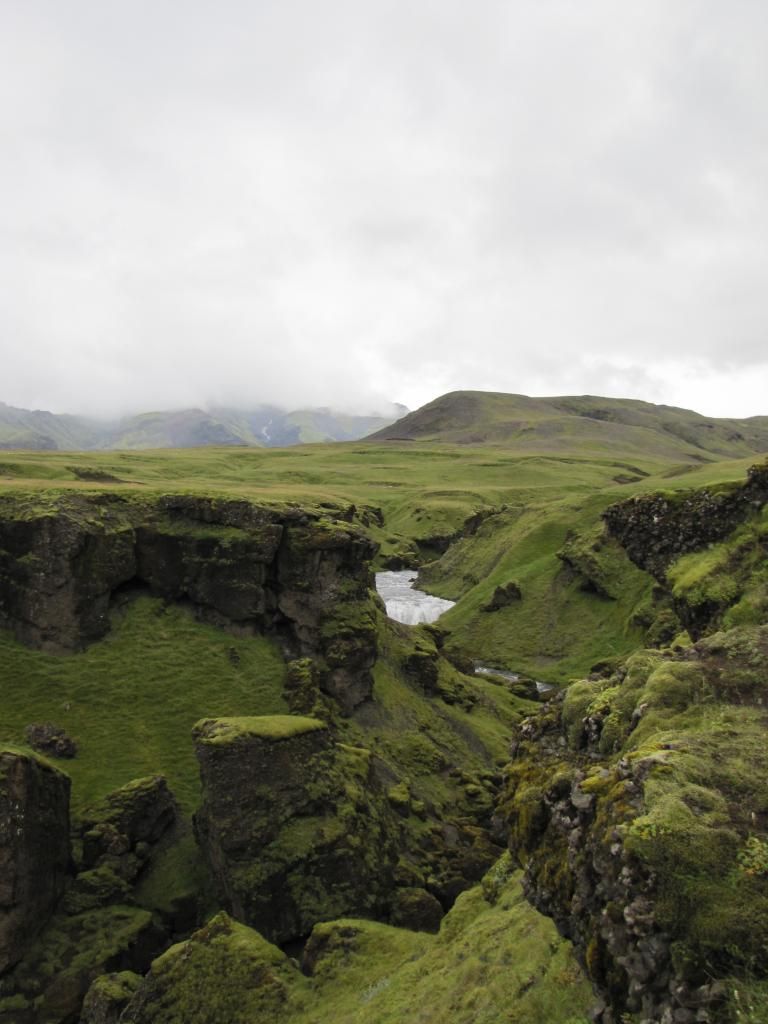 Up the hill from Skógafoss
Our hotel for our second day was a couple of hours away, so we headed out early on the Ring Road, destination: Vík í Mýrdal, the southernmost town in Iceland.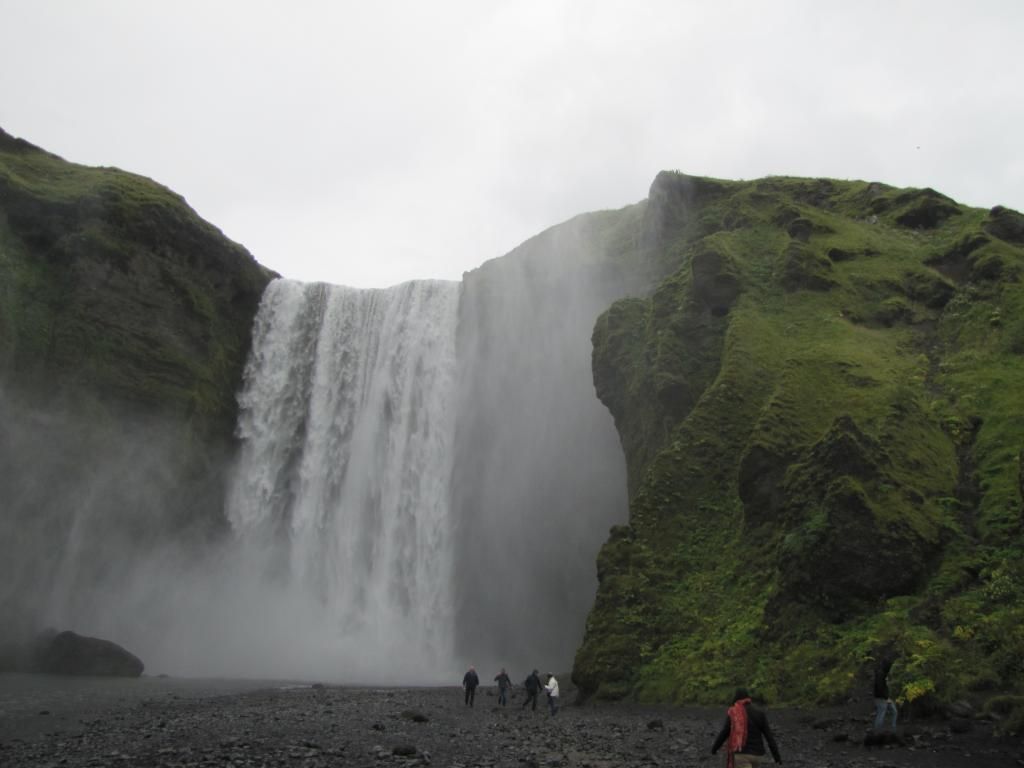 Skógafoss
Iceland is a land of a million waterfalls, but Skógafoss is a particularly thunderous example, so we stopped to take a look. As I was gazing at the powerfull falls, I noticed a large white gull-like bird with a stiff flight soaring around it. Northern Fulmar!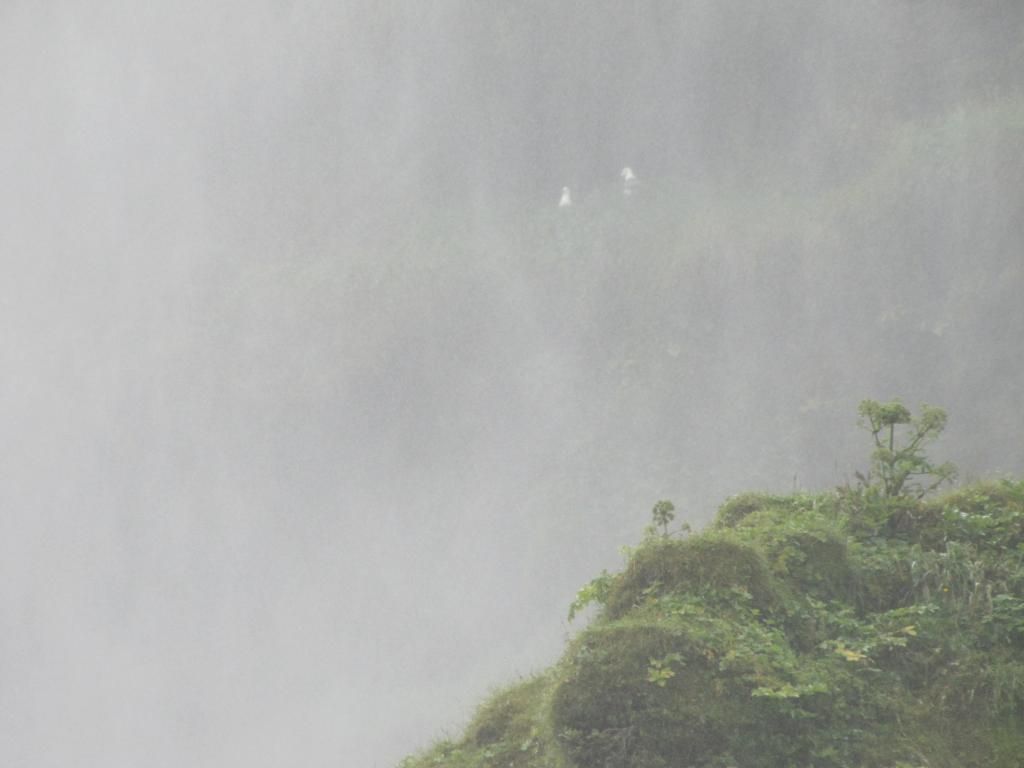 Nesting Northern Fulmars
Skógar, along with a large portion of the Iceland coast, is fulmar country. We decided to climb up the hillside besides the fall.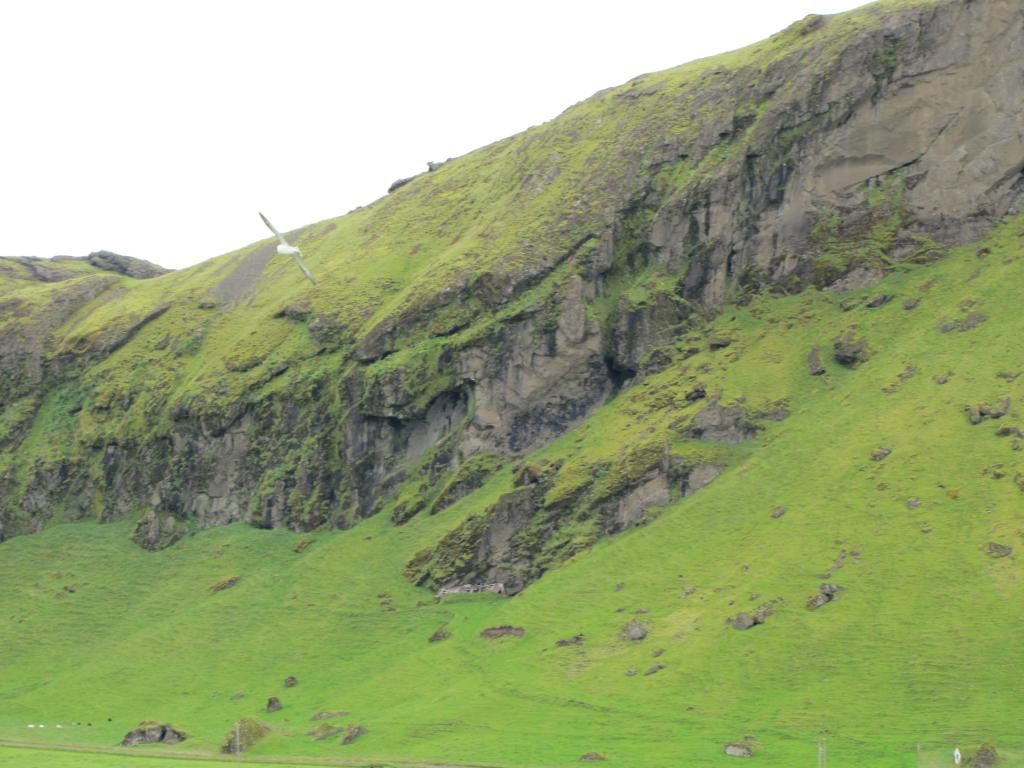 Cliffside, with soaring Northern Fulmar
Indescribably strange and beautiful, with great views of the sea, and vegetation-covered life-like rock formations (the origins of troll stories, no doubt).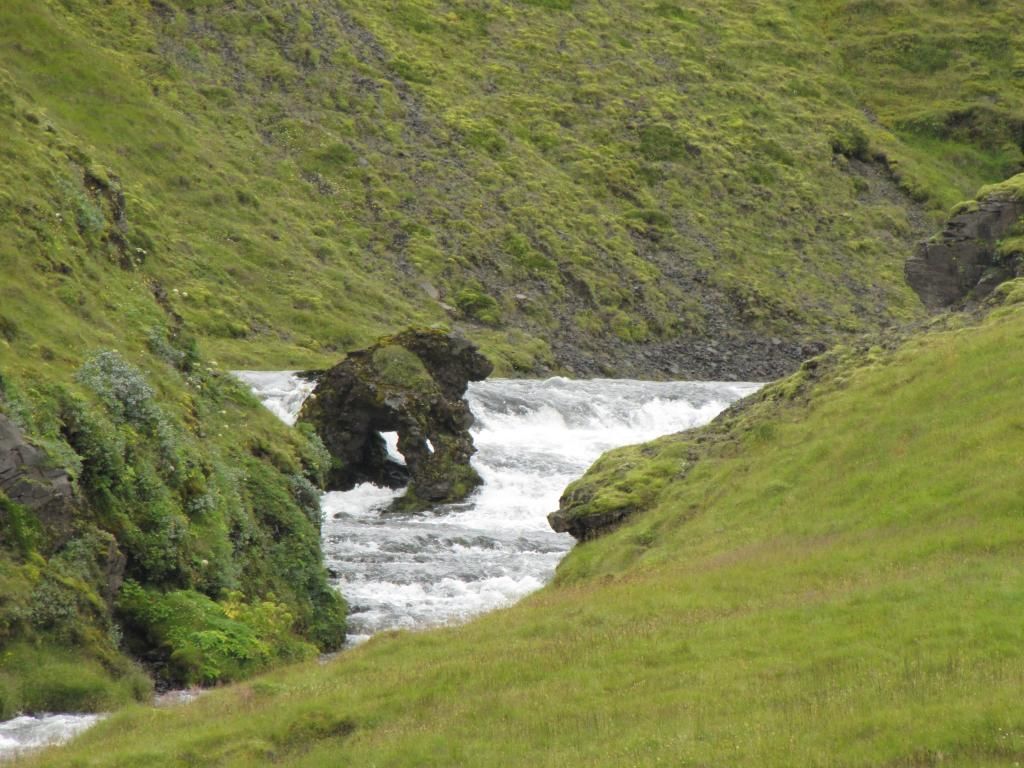 This troll apparently was out past sunrise
We also had glimpses of the glacier behind the hills.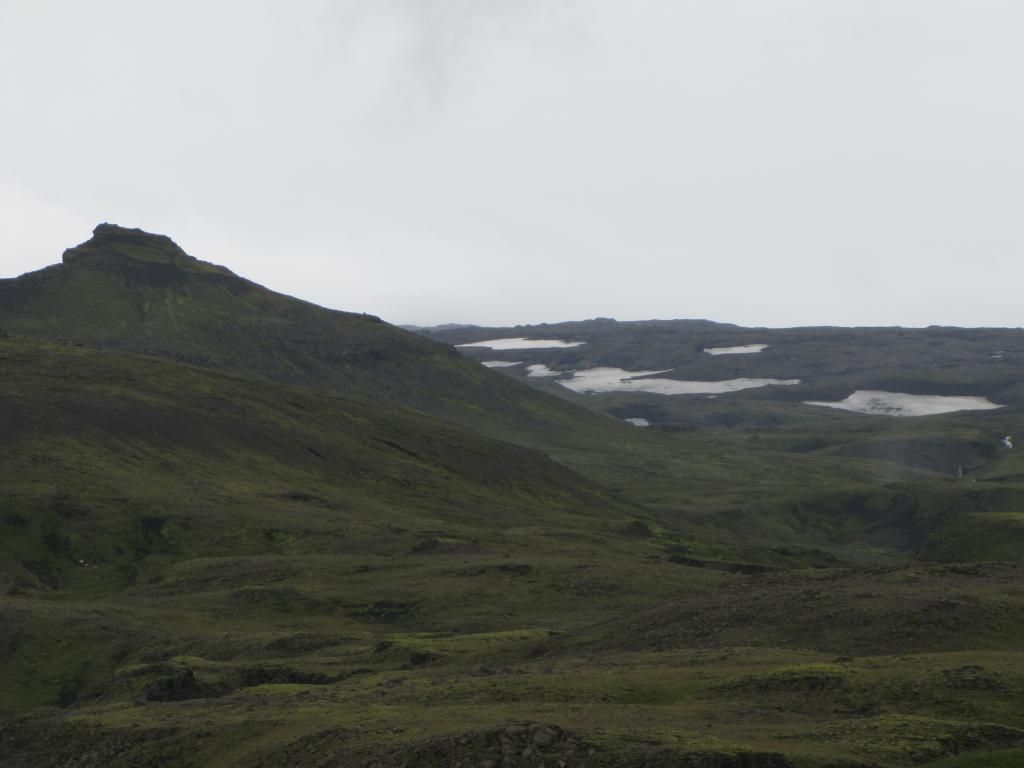 Ice
The most recent eruption (in 2010) was just west of here.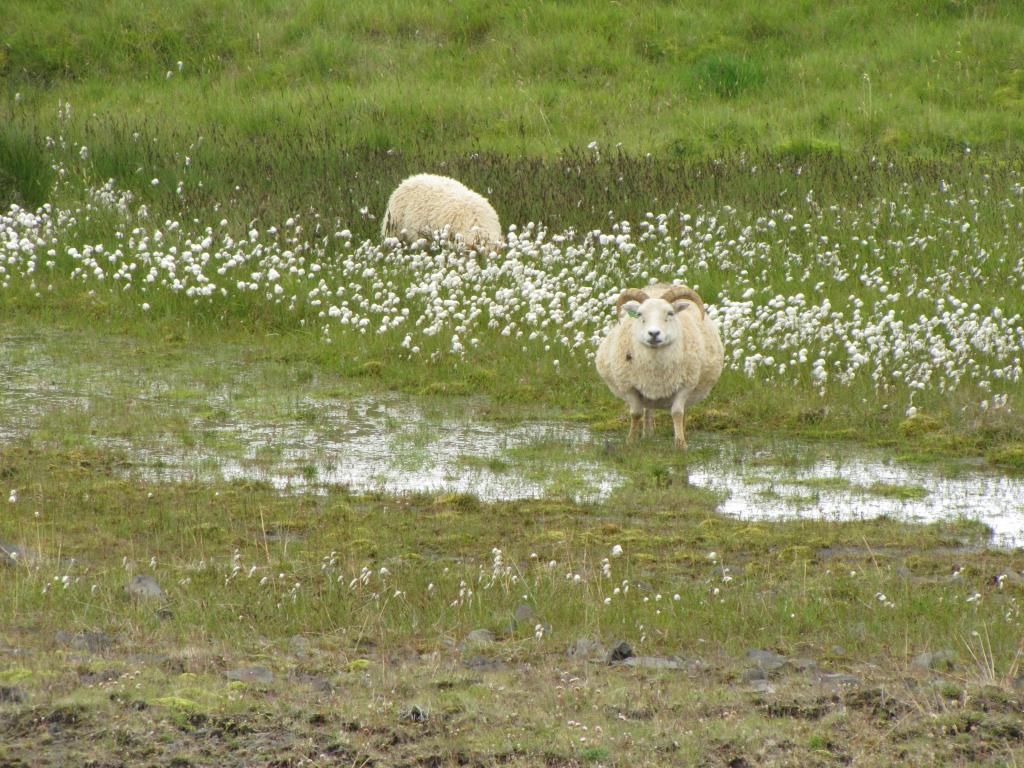 Icelandic sheep
It didn't matter how high we climbed, there would always be sheep.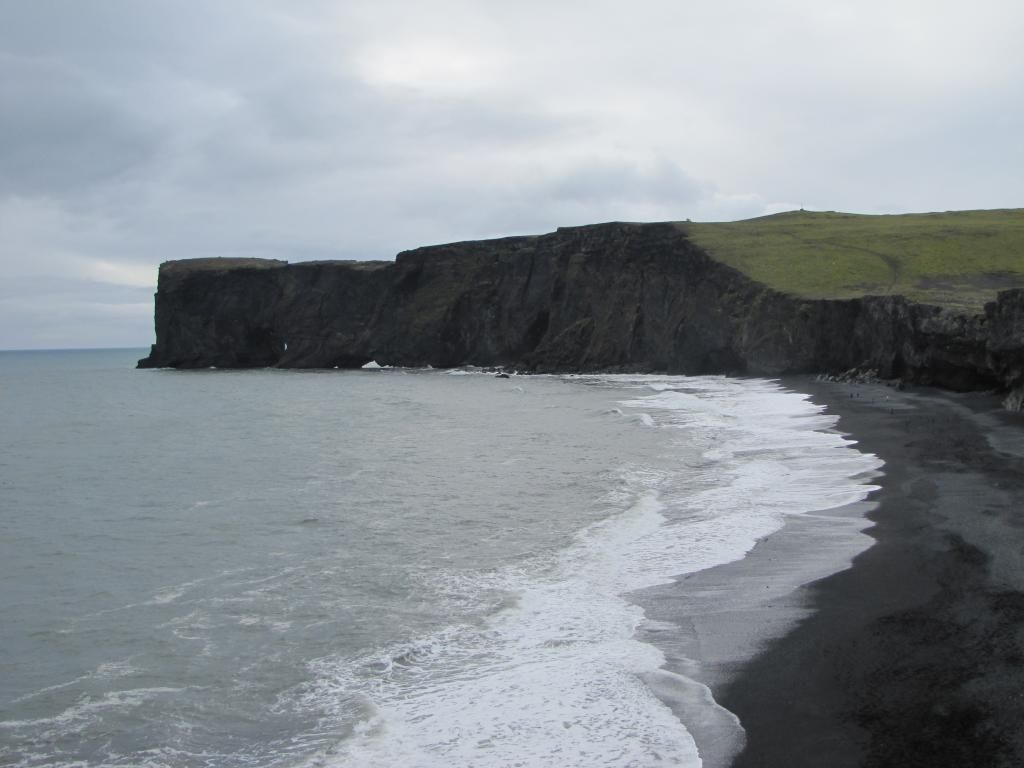 Dyrholaey
Our next stop was the top ten Iceland attraction, Dyrholaey, a keystone rock formation better appreciated from the highway than our vantage point. But after our Skogafoss climb we didn't have the energy to walk (or even worse, drive down a dirt road) to the other end. And at any rate, it didn't matter because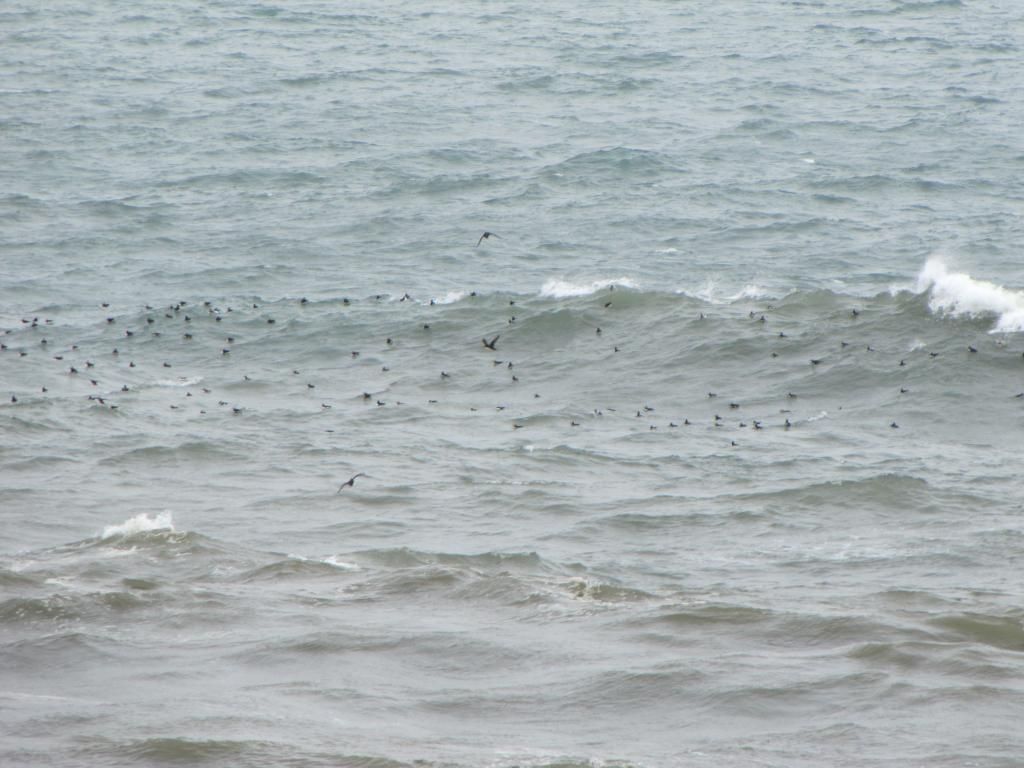 Atlantic Puffin raft
puffins. Yes, this is puffin country. They were flying all around and floating off shore.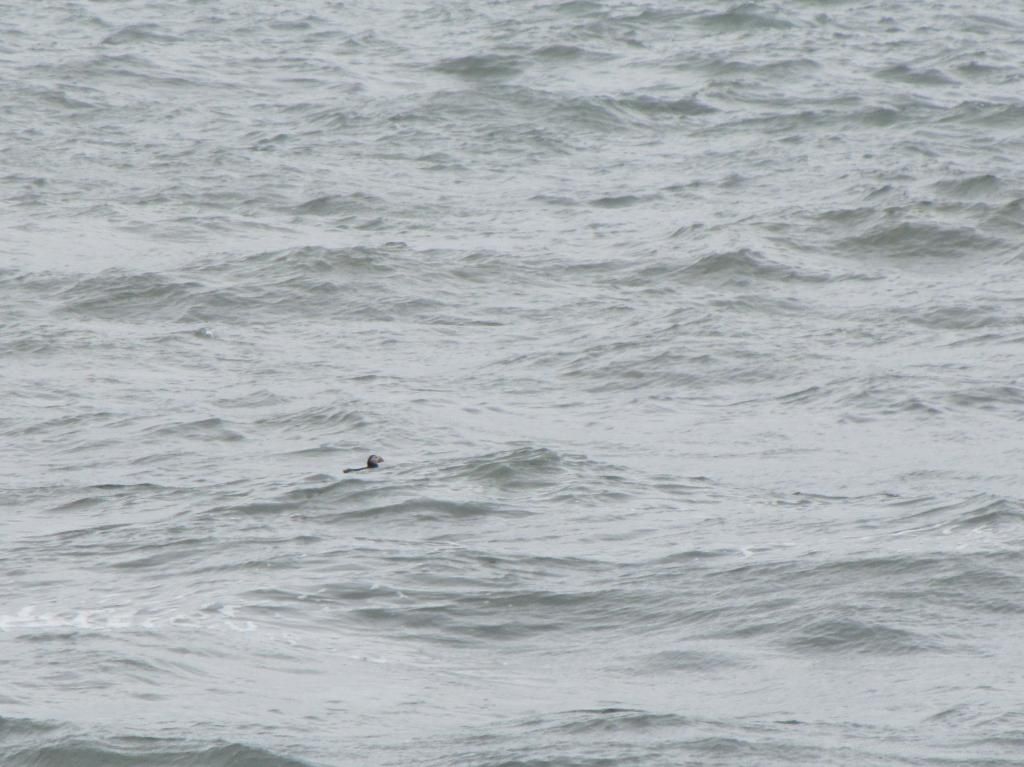 Atlantic Puffin
And every once in a while would allow for slightly closer views. Oh and Great Skua.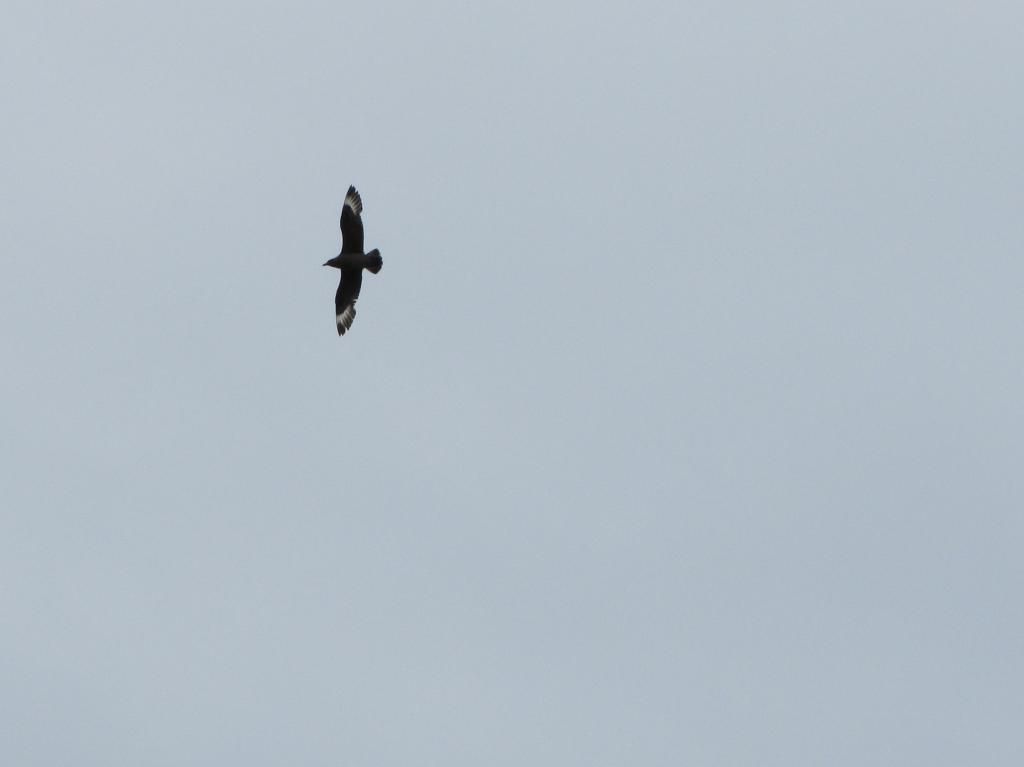 Great Skua
More on them in a bit.