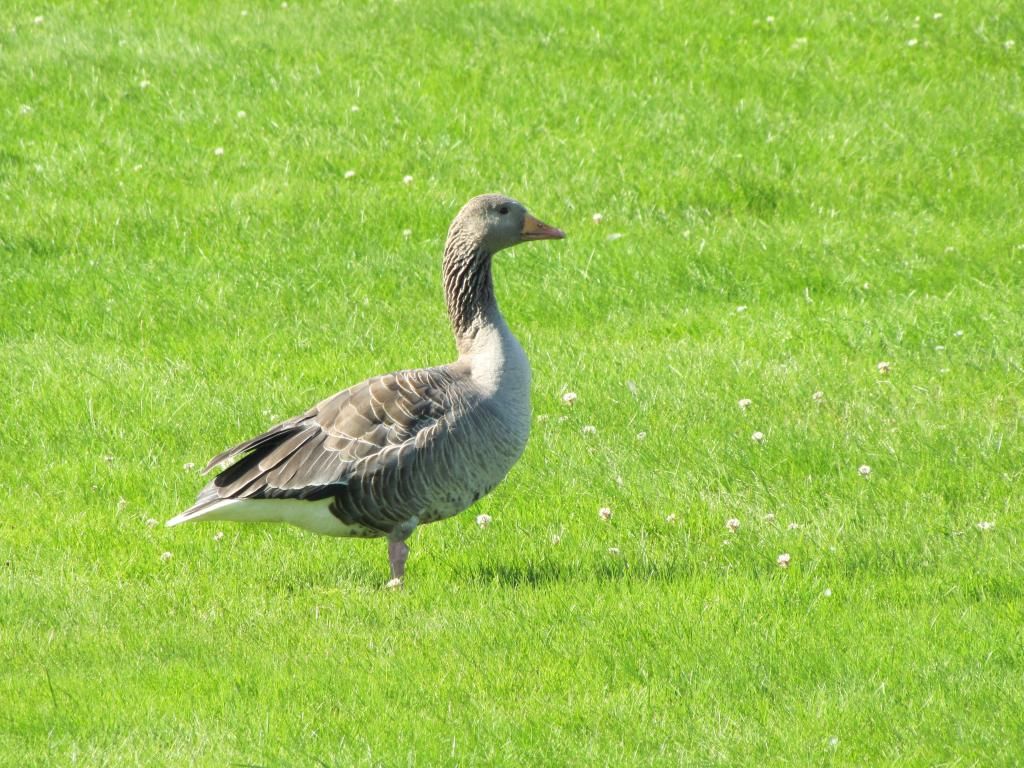 Greylag Goose on the lawn of the University of Iceland
All birding guides to Iceland instruct visitors to head for the pond behind Reykjavik City Hall. Birds are plentiful and friendly and some actually nest on the small islands in the middle of the pond.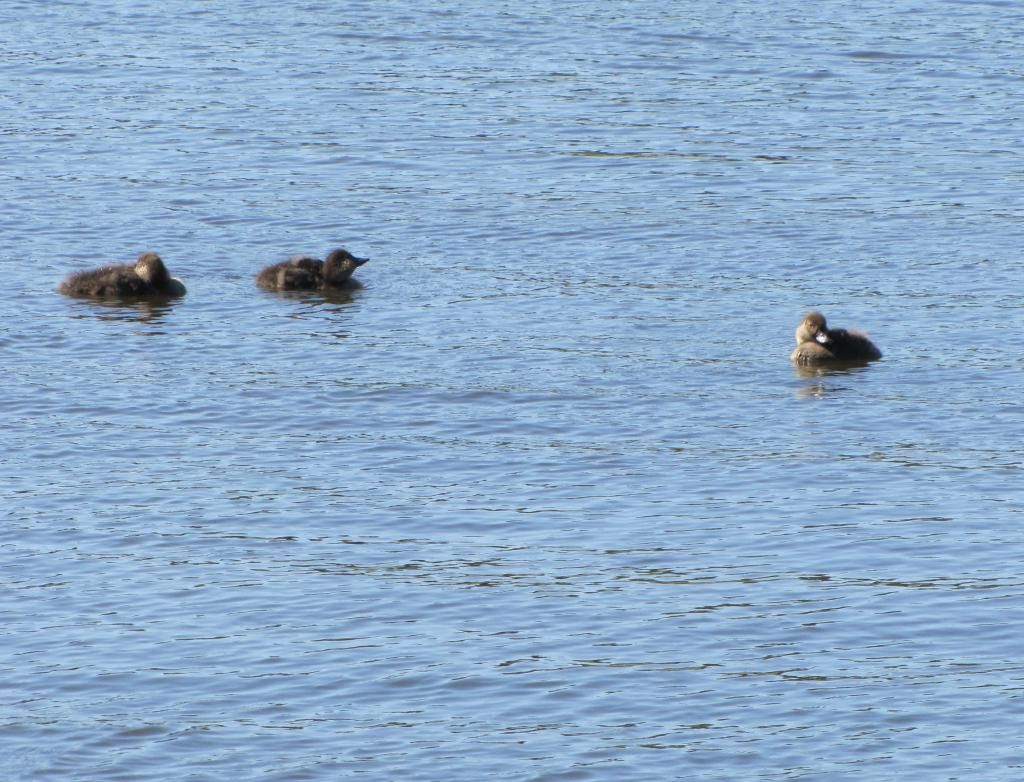 Greater Scaup ducklings on Tjörnin
And indeed, youngsters are everywhere.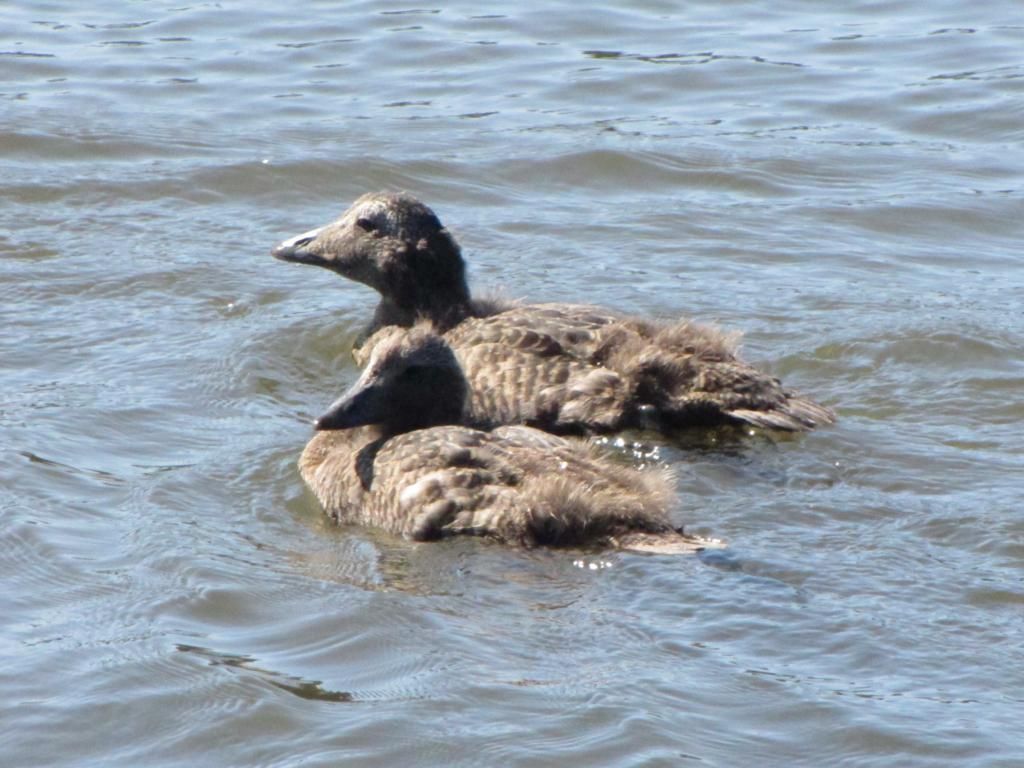 Common Eider ducklings on Tjörnin
Including youngsters from nearby breeding colonies.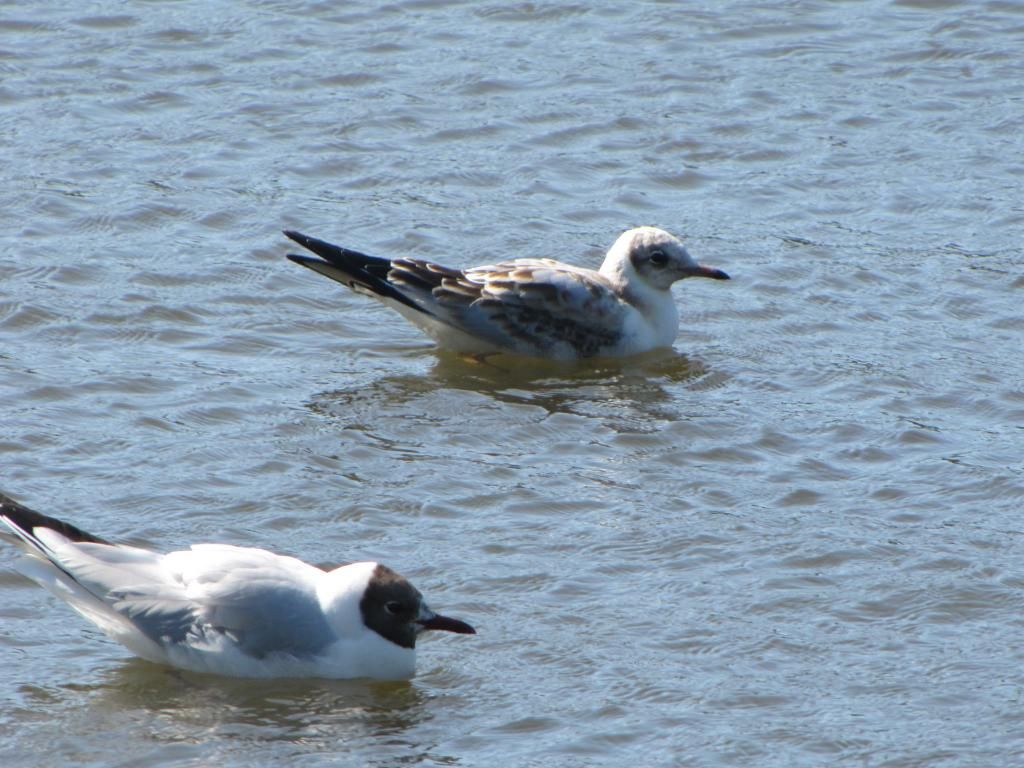 Black-headed Gulls on Tjörnin
As may be expected from a pond in the heart of the city, feeding has happened. This year, apparently, notices were posted around the perimeter asking folks not to feed during the breeding periods. The problem? Not the health of the birds (though that is a problem).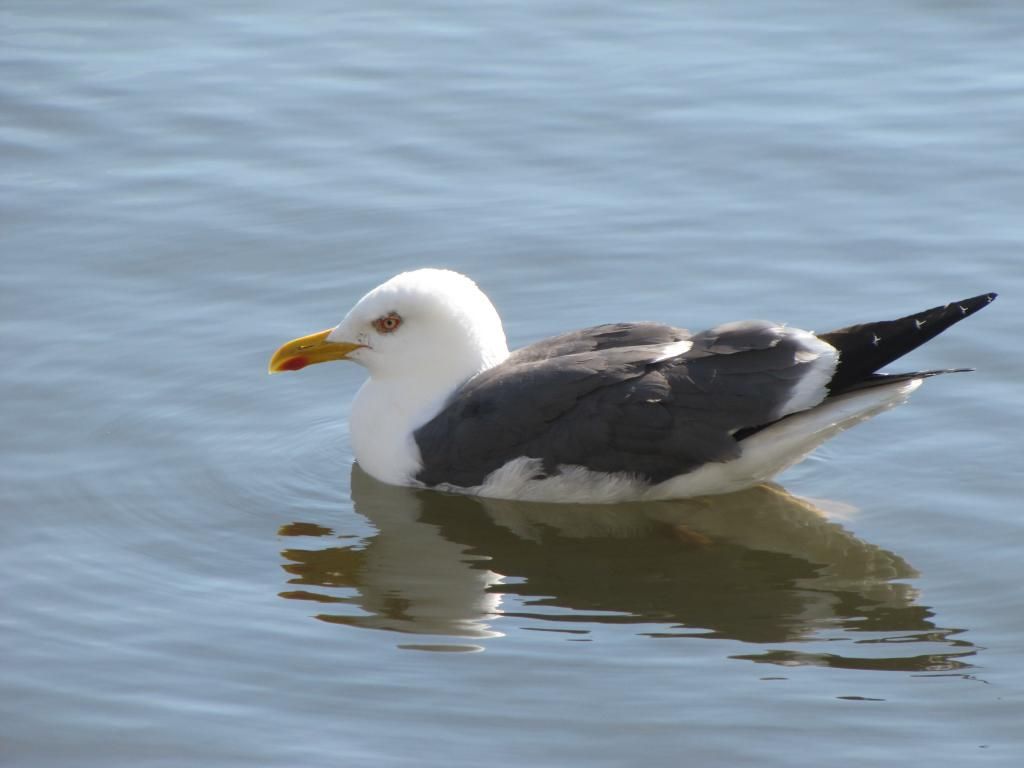 Lesser Black-backed Gull on Tjörnin
The black-backed gulls. Who, attracted to the pond by the free bread, will also snatch up a duckling or two.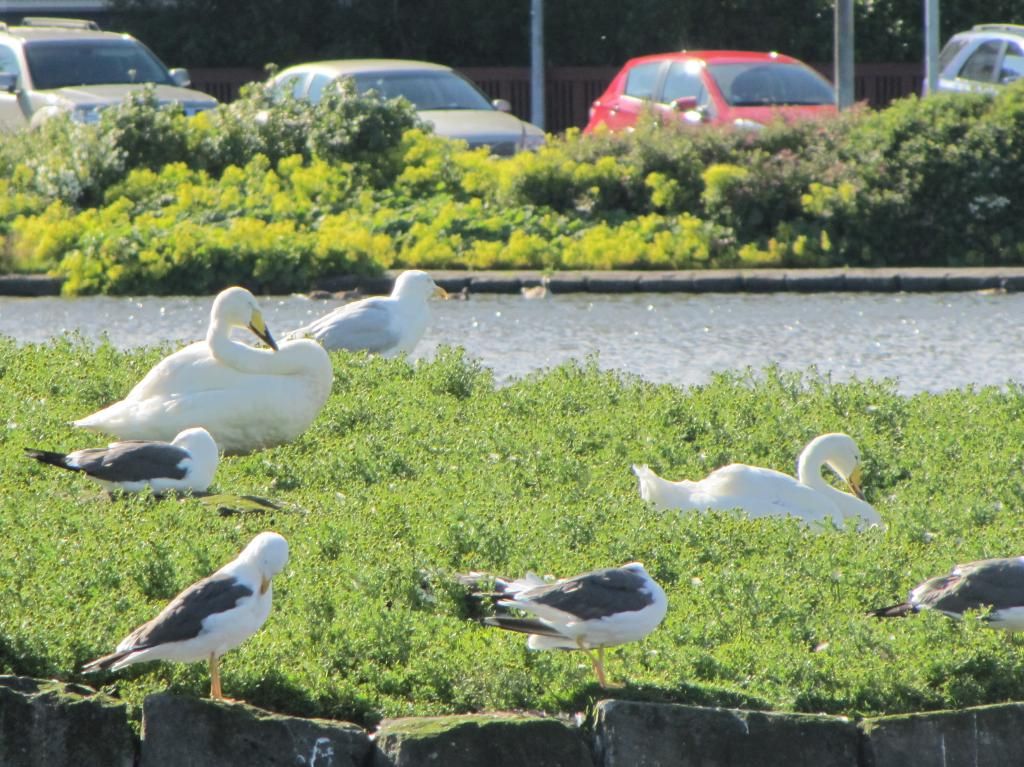 The main Tjörnin island
Judging from the island, black-backed gulls continue to be a presence. Along with Whooper Swans and...could that be...a Glaucous Gull?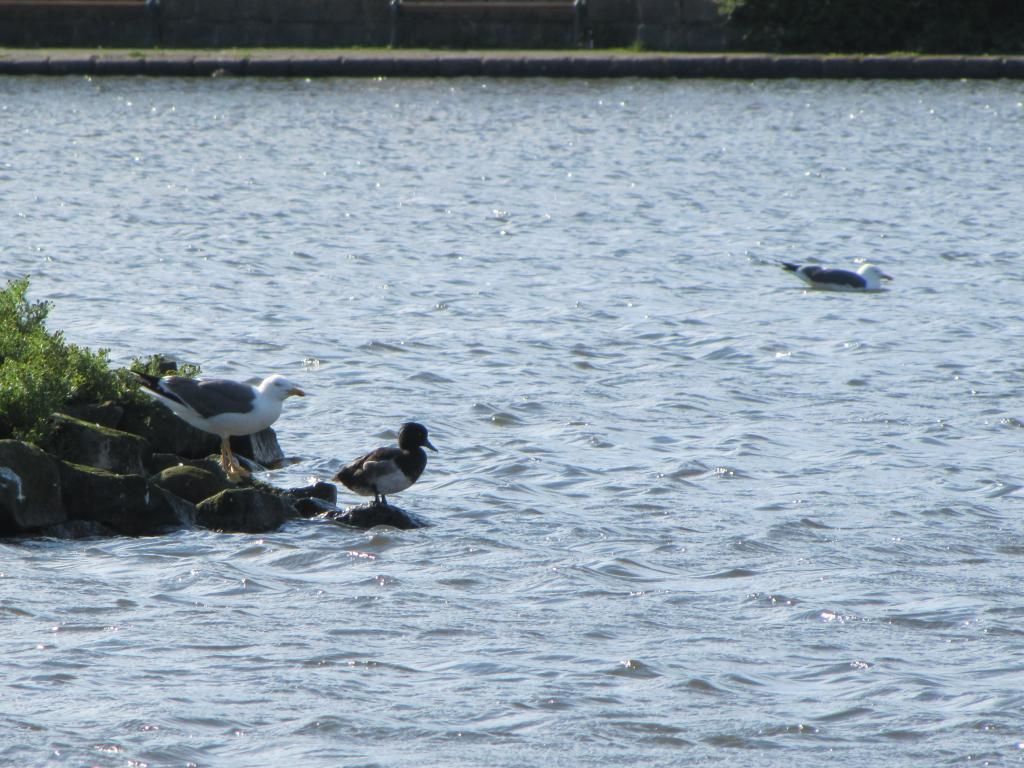 Tufted Duck on Tjörnin
And that ubiquitous European city pond citizen, the Tufted Duck. (Mallards also abound).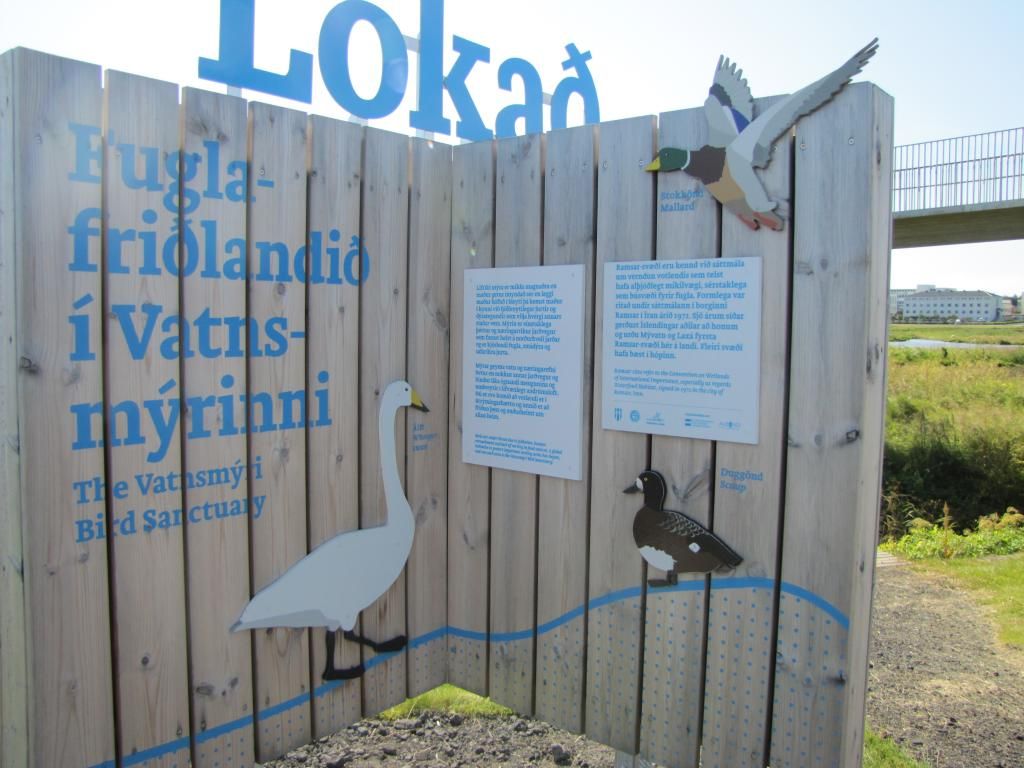 Signage for Vatnsmýri Bird Sanctuary
South of
Tjörnin is a restored wetland, protected as a bird sanctuary.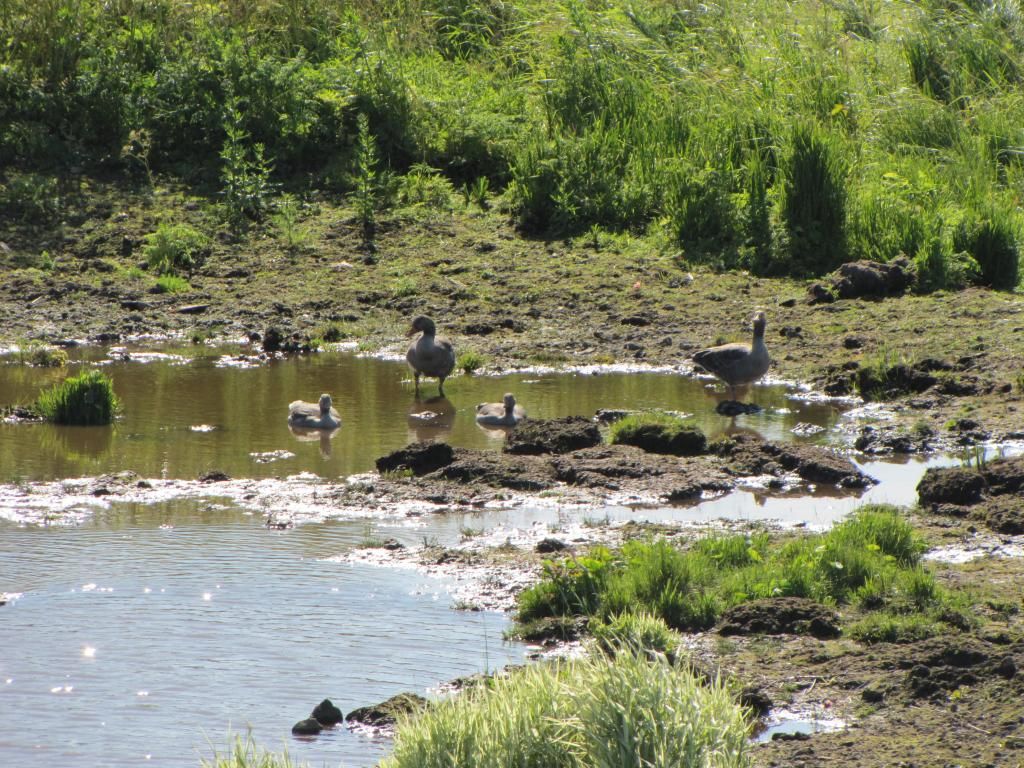 Greylag Goose family in Vatnsmýri Bird Sanctuary
And on the pedestrian overpass between
Tjörnin and the sanctuary you can get great views of birds assembled on the fringes of the Reykjavik Airport.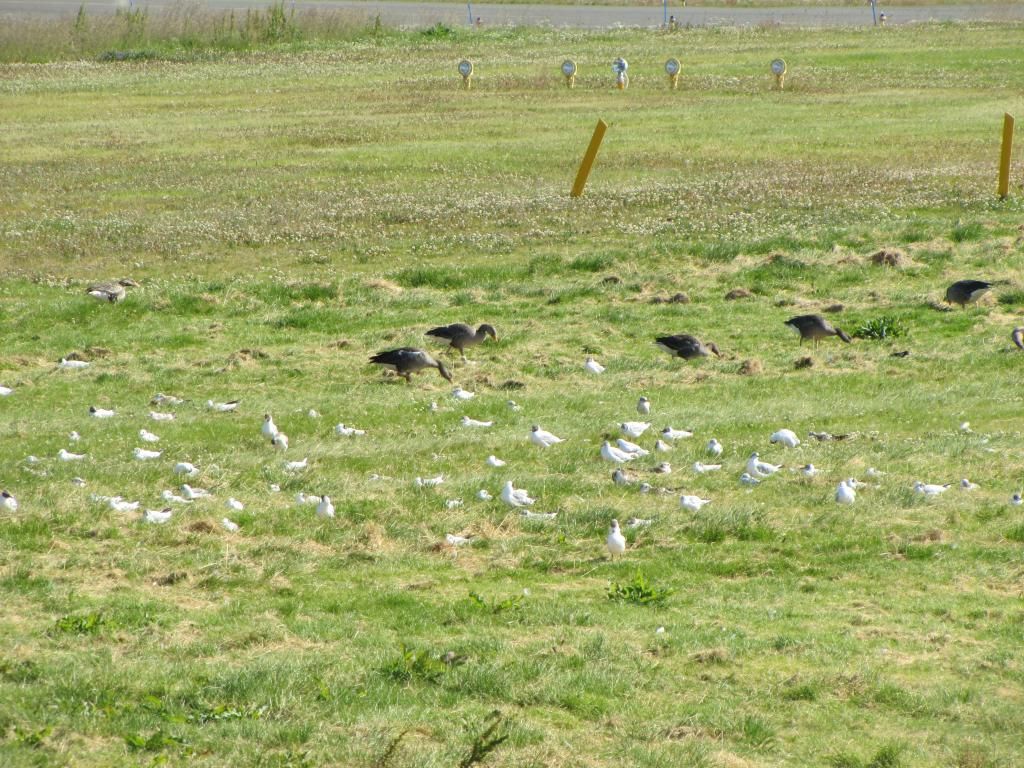 Black-headed Gulls and Greylag Geese on airport lawn
Every once in a while a raven will fly by and mix things up a bit.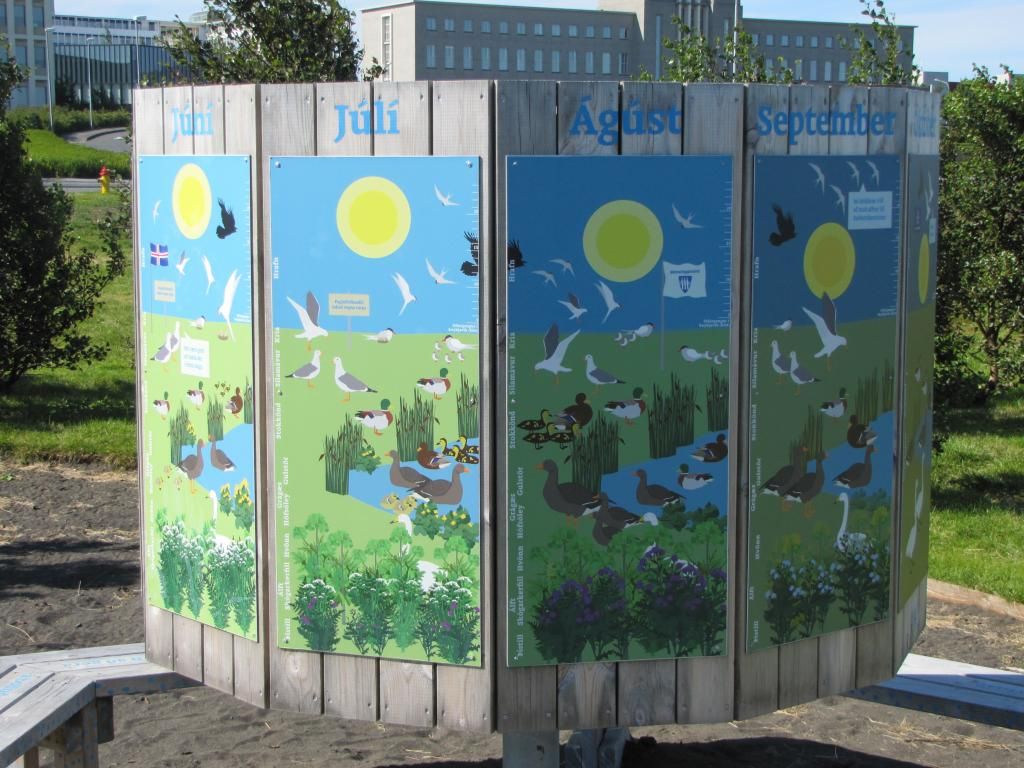 Bird-themed play area next to Vatnsmýri Bird Sanctuary
While entrance to the marsh itself is restricted the areas surrounding it encourage people to assemble. I was particularly taken by this pictorial bird calendar that's part of an adjacent sandbox/play area.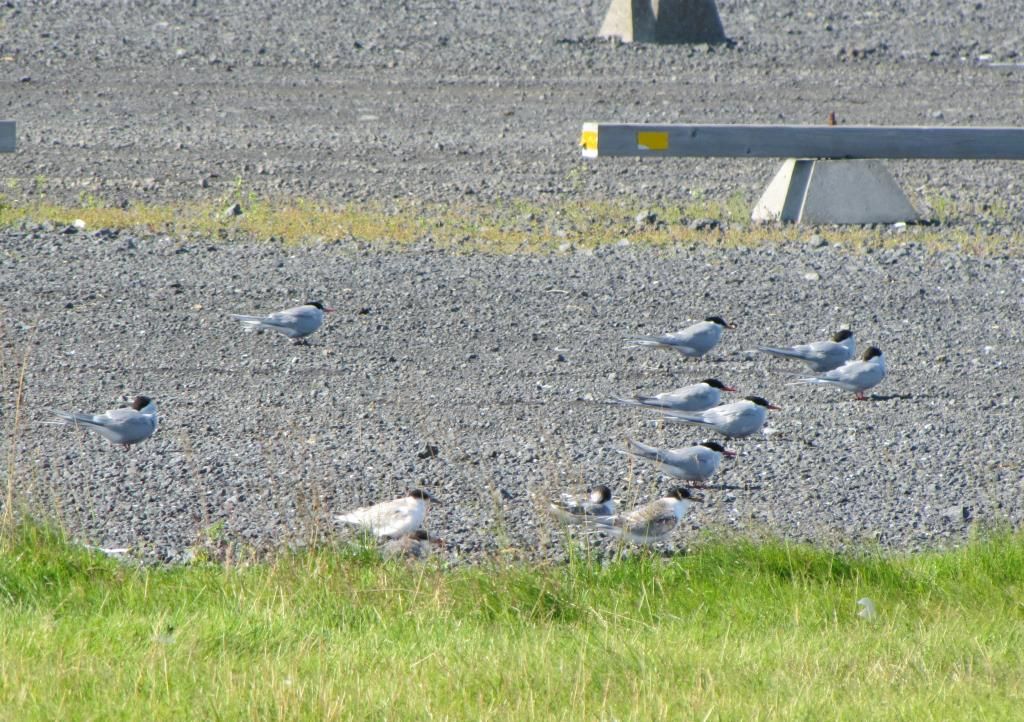 Arctic Terns near Vatnsmýri Bird Sanctuary
One should avoid the tern colony in the parking lot, particularly when there are little ones. (My one Icelandic bird attack).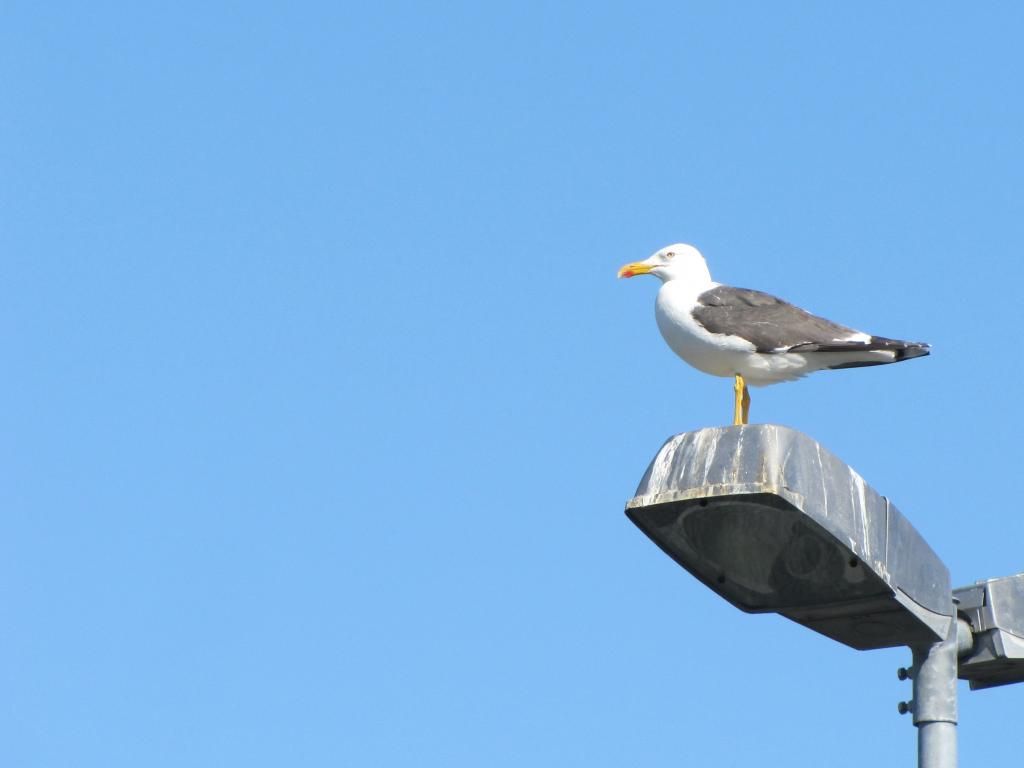 Lesser Black-backed Gull
Most of the time, though, they took out their aggression on the black-backed gull stalking the colony.
Next: a quick trip to the end of Seltjarnarnes.