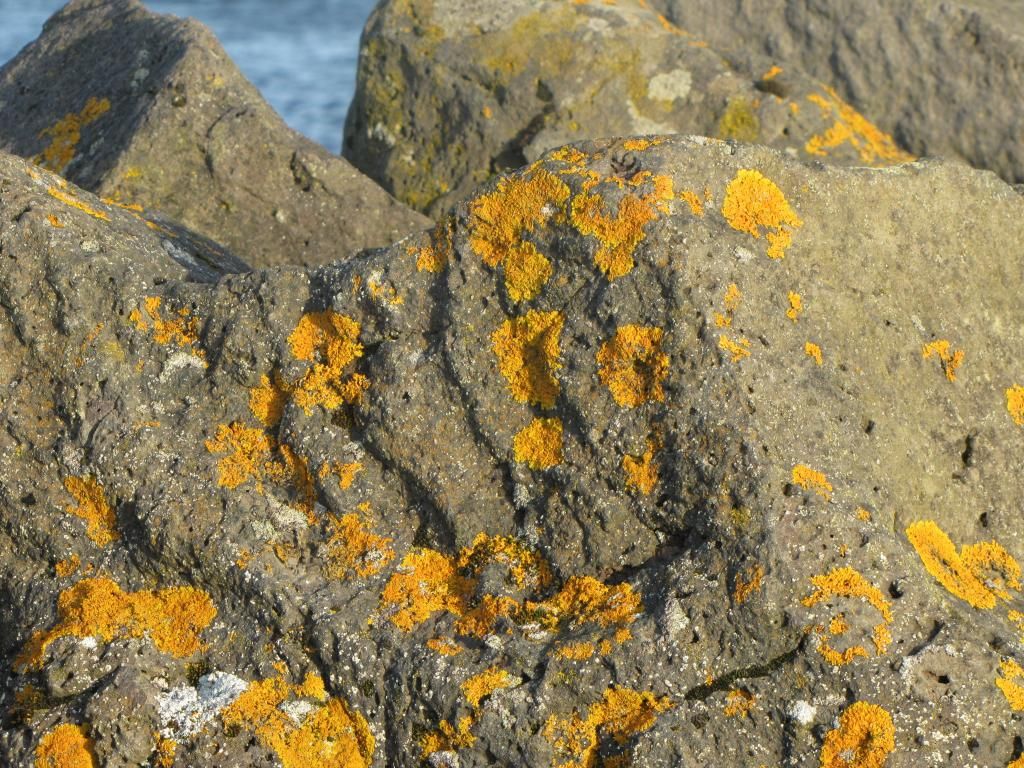 Icelandic lichen at Garðskagi
Iceland! Not an intensive birding trip, but a very special birthday vacation to a place where birds are a constant, and appreciated, presence. I was a little concerned that the timing (end of July/beginning of August) was a little late, as migration had already begun. But there were lots of breeding birds still on site who were, with the exception of some arctic terns, no longer so worried about humans observing them.
First Iceland bird: Northern Gannet
The international airport is in Keflavik, on the Reykjanes Peninsula, so it is convenient to explore the local surroundings immediately after landing, especially if your flight arrives at 6 in the morning. Note: it is both crucial to rent a car to explore Iceland and gut-wrenchingly expensive to do so. But you don't necessarily need a four-wheel drive unless you end on taking on the many, sometimes unexpectedly, unpaved roads with gusto. Our tiny Ford Fiesta, cautiously driven, worked out just fine.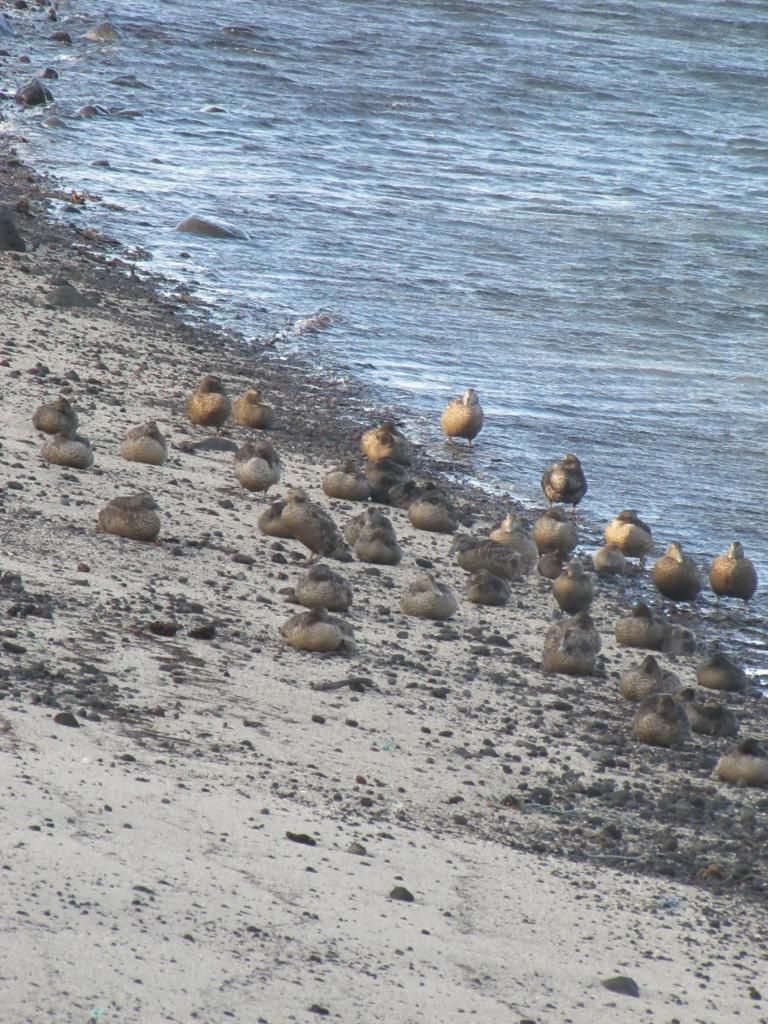 Common Eider on the beach
We drove up to the lighthouse on the northwest tip of Reykjanes for our first stop. The wind was fierce but birdlife was abundant, both in the sea and on the shore.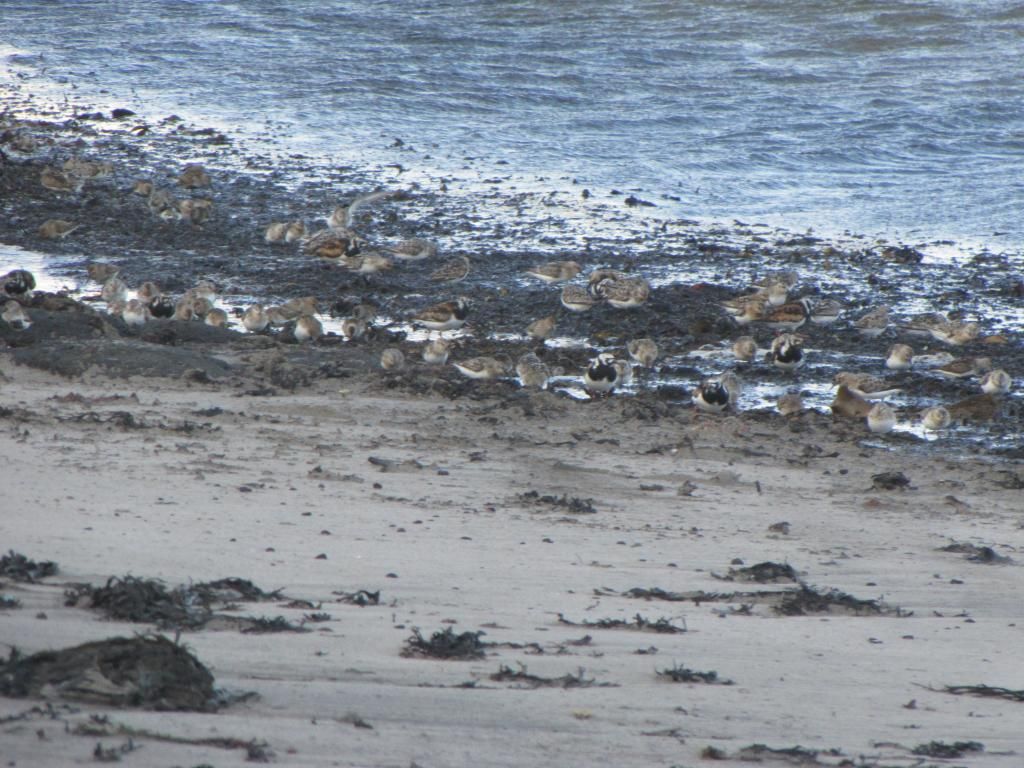 Shorebirds on the beach by Sanderði
We continued our exploration down the coast and quickly discovered that close encounters with birds were not only going to be possible on this trip but unavoidable.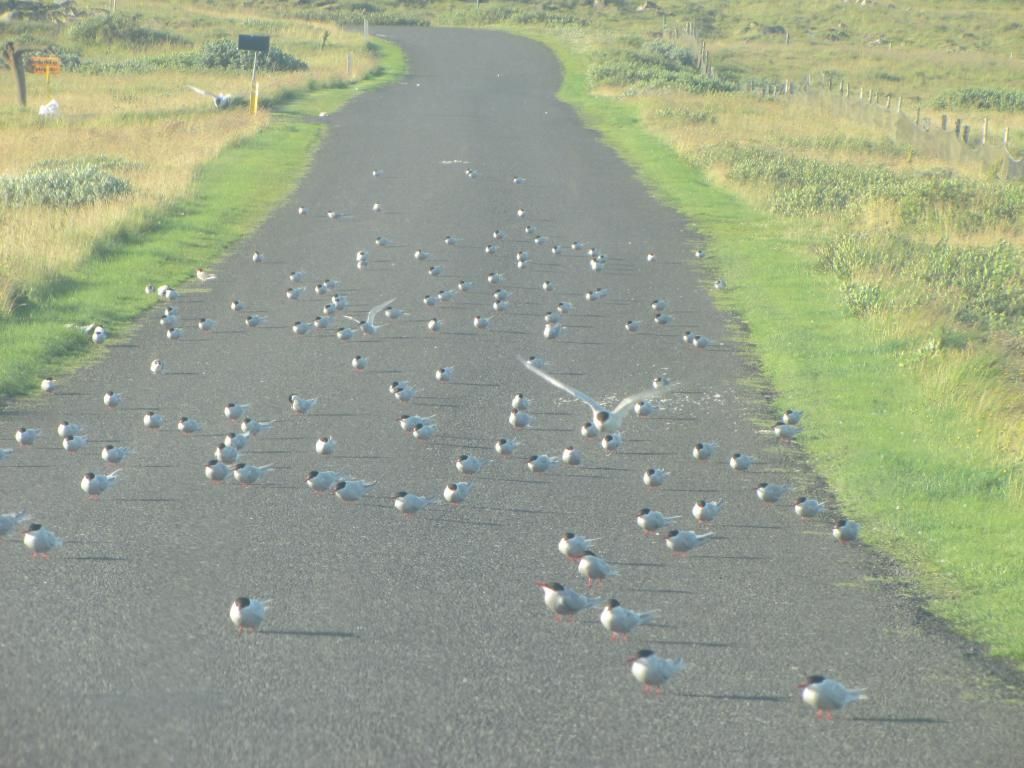 Arctic Terns on route 45
Even my non-birding wife (who I love for tolerating my many "distracted moments" this trip) was impressed by the numbers and boldness of the Arctic Terns colonizing the roads of Reykjanes.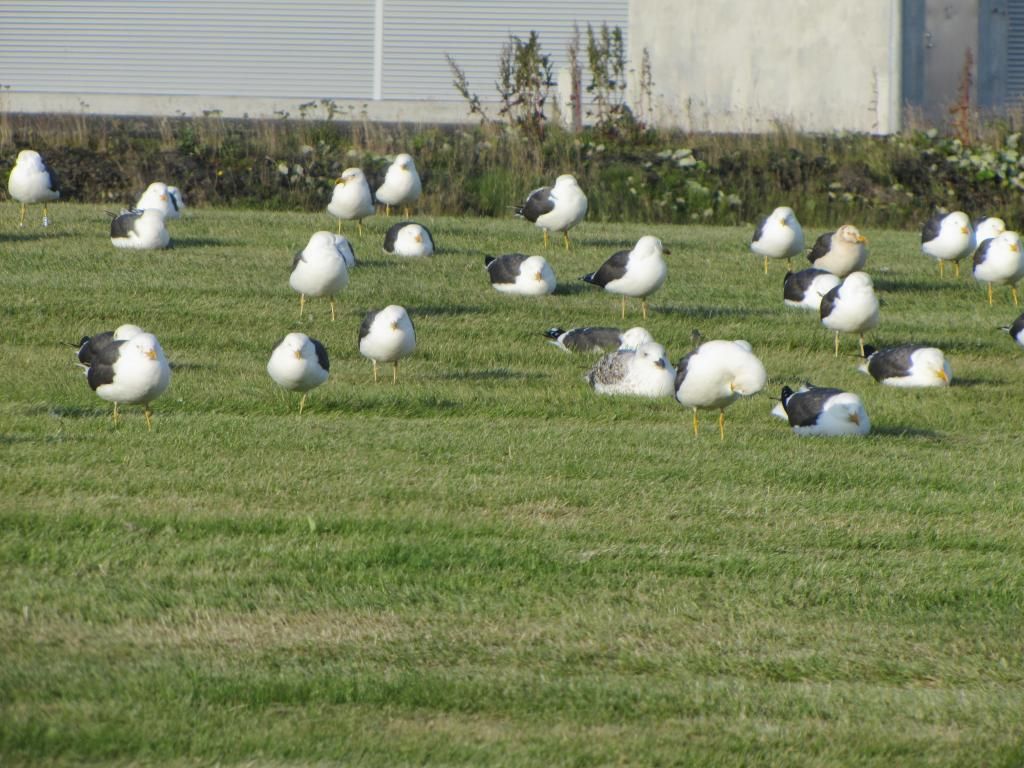 Lesser Black-Backed Gulls near the nature center at Sanderði
It is not the diversity of birdlife (except perhaps for ducks) on Iceland that is impressive but the sheer numbers, particularly at the end of the breeding period.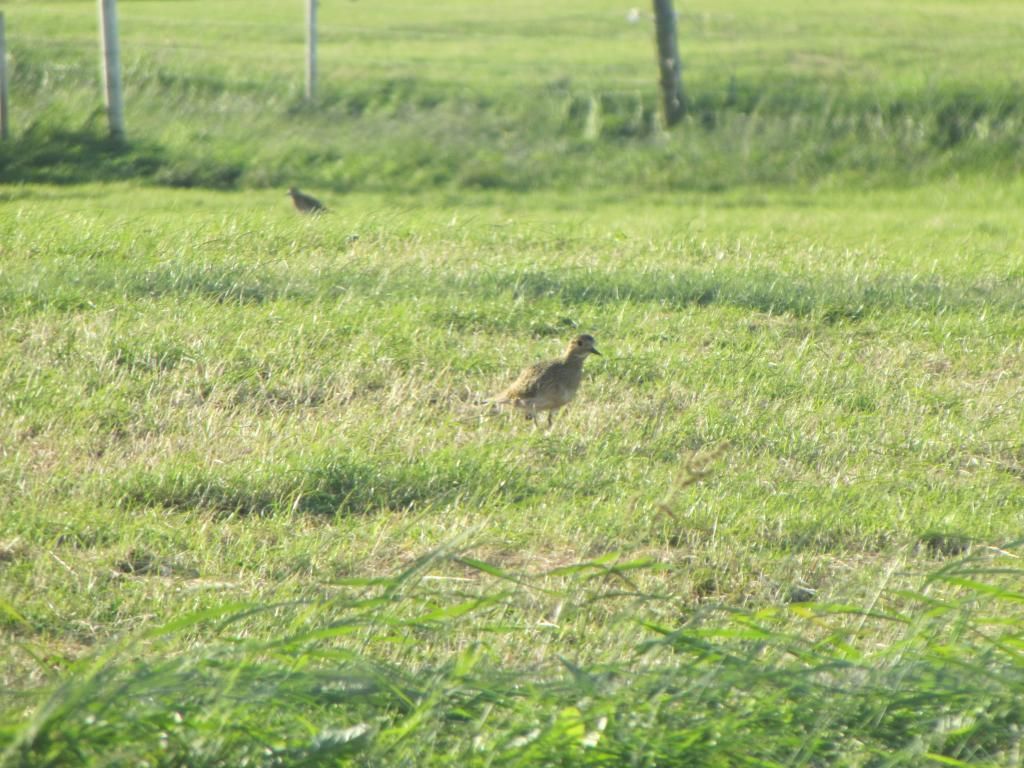 European Golden Plover
Iceland also provides ready access to a variety of European species. For me this meant an immediate "ticking" rush as we drove down the road.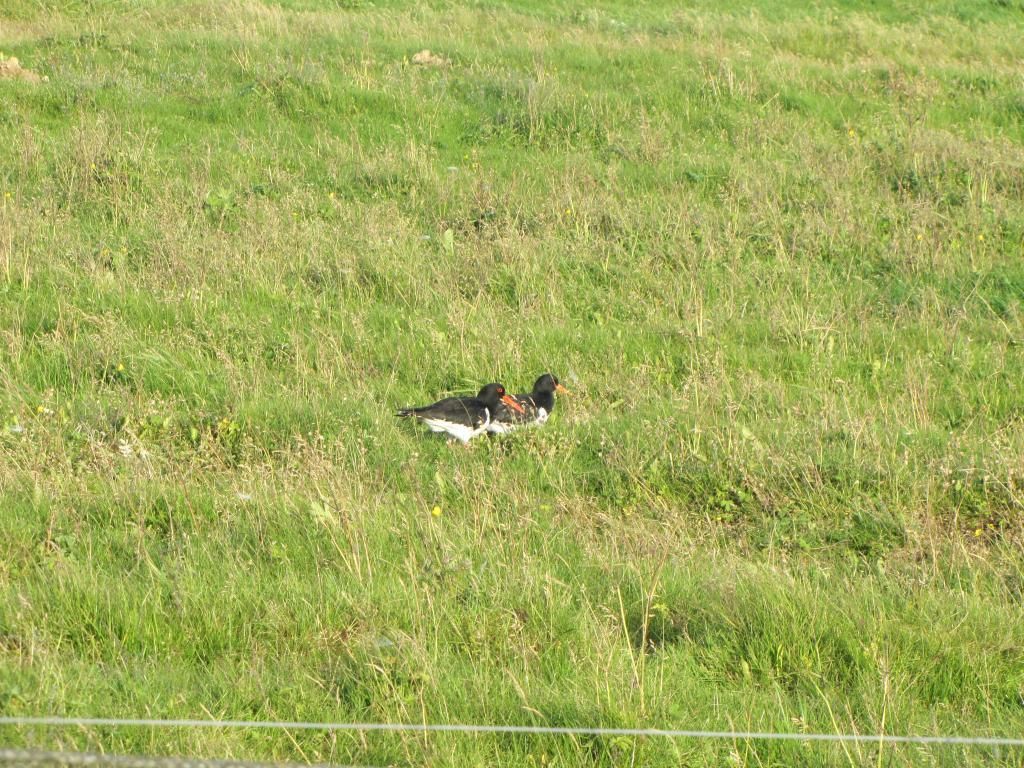 Eurasian Oystercatchers
But encounters with golden plovers and oystercatchers are so common in Iceland they are institutionalized as tourism imagery.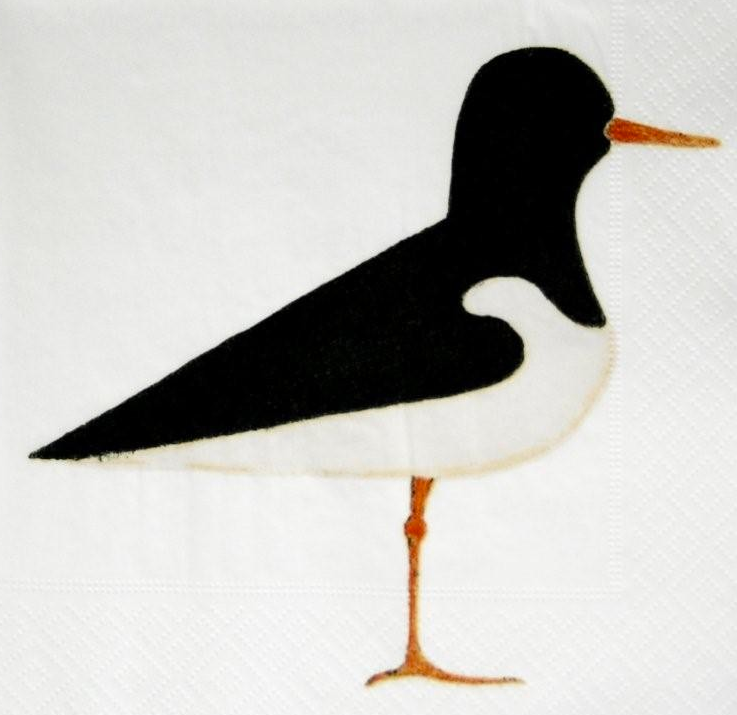 Pack of Tjaldur-emblazoned napkins bought at Reykjavik gift shop
On Reykjanes, the real joy is to be had at bird cliffs.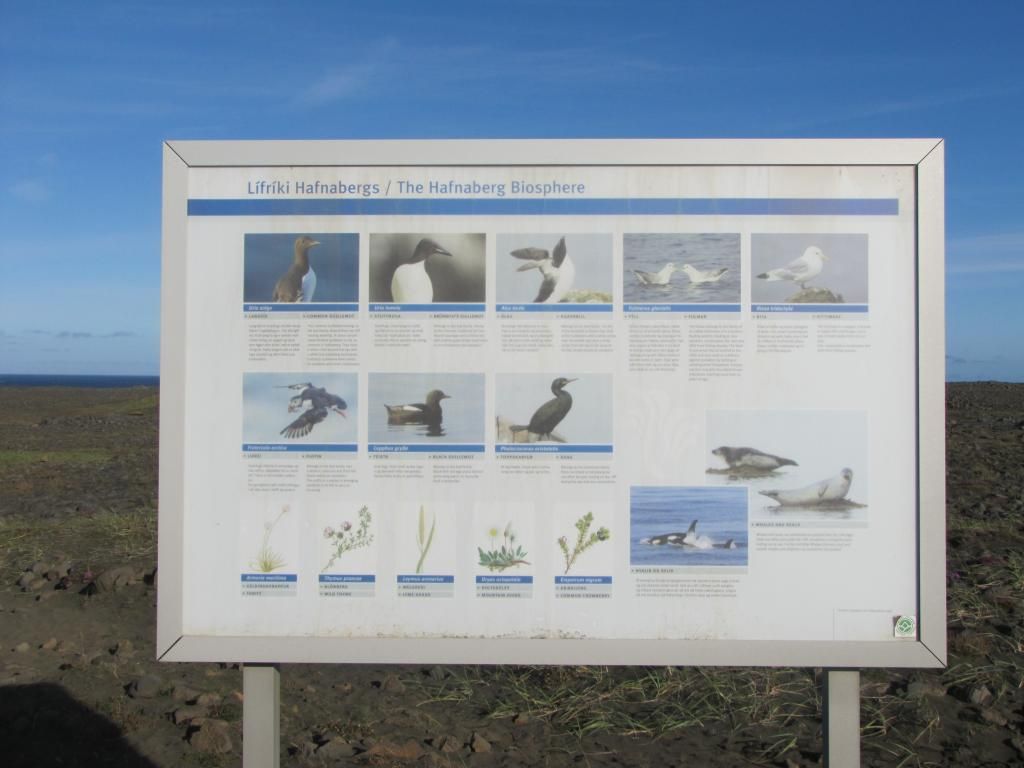 Sign at Hafnaberg
The best set of bird cliffs from a diversity point of view is at Hafnaberg, about midway down the coast. But because of our sleep deprivation, the high winds, and the fact that we had tickets to the
Blue Lagoon
, we decided to forgo the 90 minute walk there and back. Instead we drove down to a far more accessible bird cliff in the far southwest.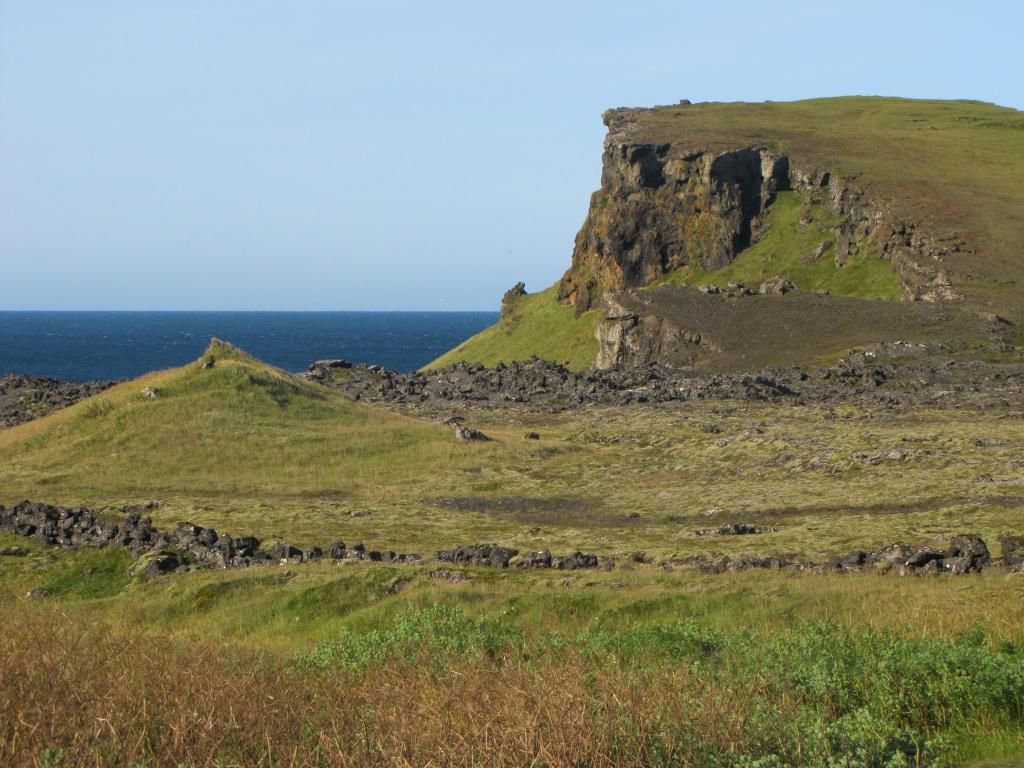 Cliff near Reykjanes Lighthouse
We walked up the cliff, amazed.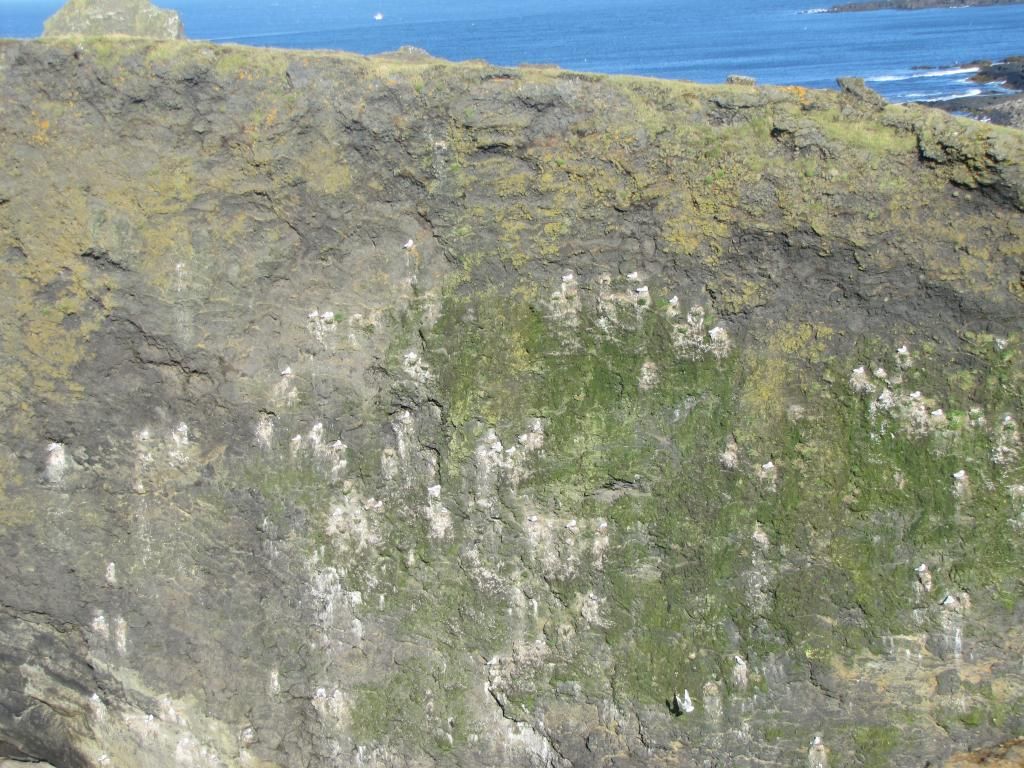 Cliff-top view of nesting birds
Dozens of nesting kittiwakes still remained at the end of breeding season.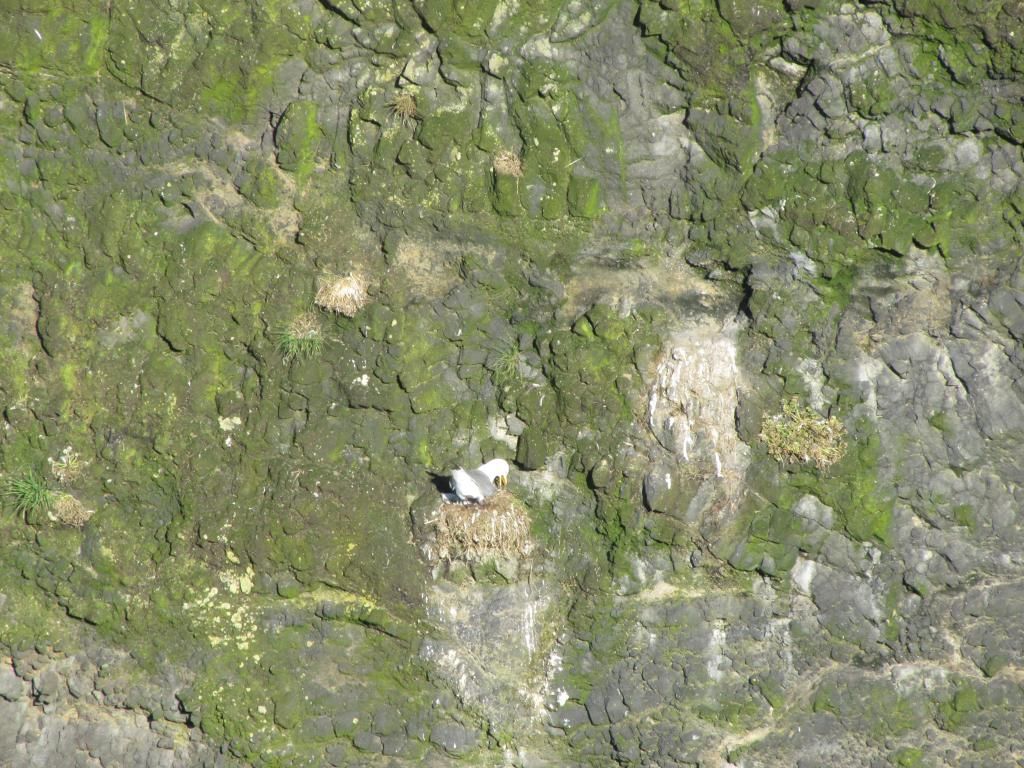 Black-legged Kittiwake on nest
On the other side (unpictured), a gigantic, noisy, tern colony.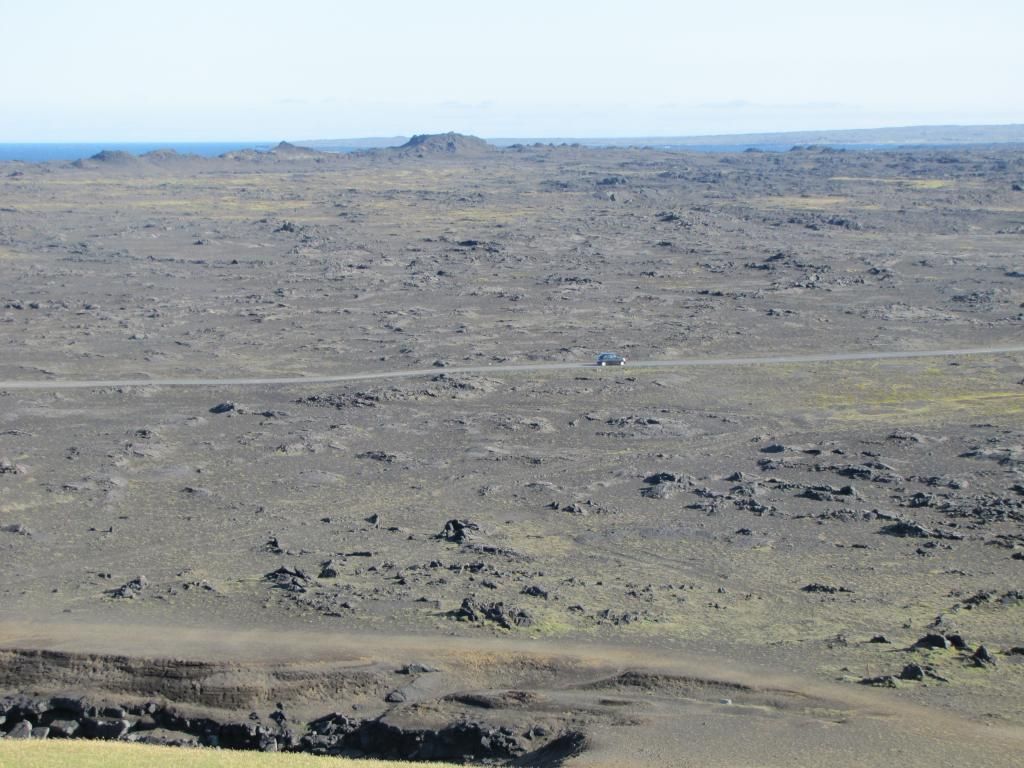 Cliff-top view of Reykjanes lavascape
And then it was time to move on. Next stop: Reykjavik (via the
Blue Lagoon
, of course).