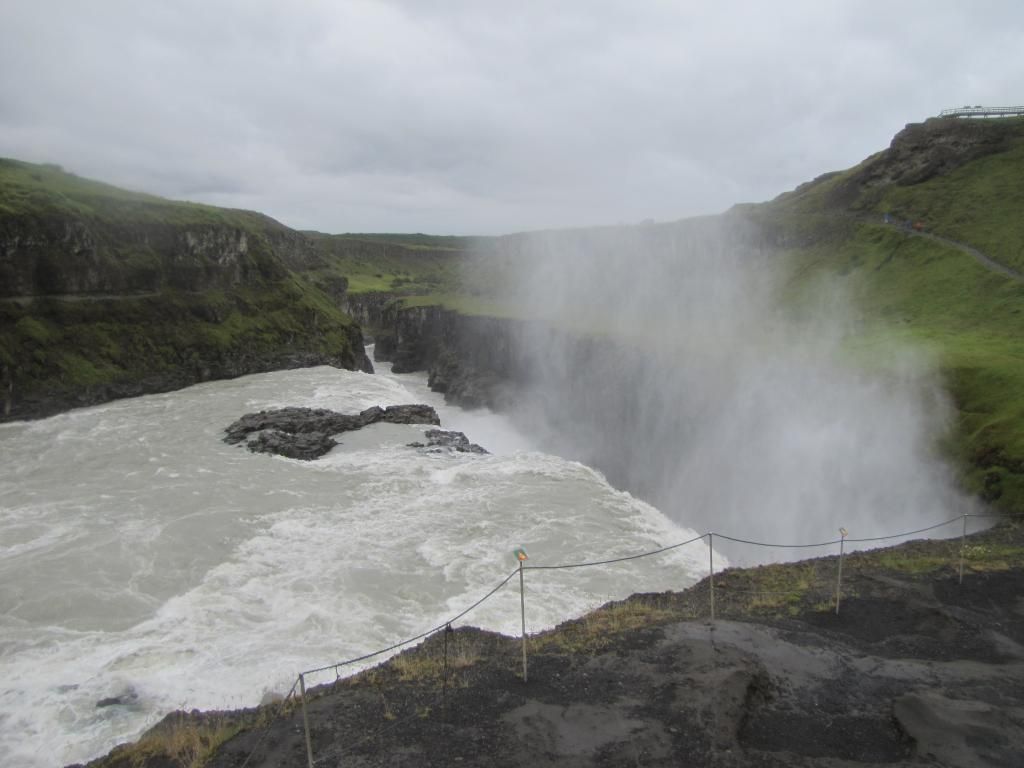 Gullfoss
Staying overnight in Flúðir, we departed early in the morning for the first of the three major "Golden Circle" attractions, Gullfoss. It was our first really overcast, rainy day but we came prepared. With rain pants even. Most tourists do the Golden Circle clockwise. We did it counterclockwise, which saved on traffic and meant we had Gullfoss mostly to ourselves for a while. Note: "Gull" does not refer to the seabird but means "Gold" in Icelandic. This was
mildly disappointing to learn
.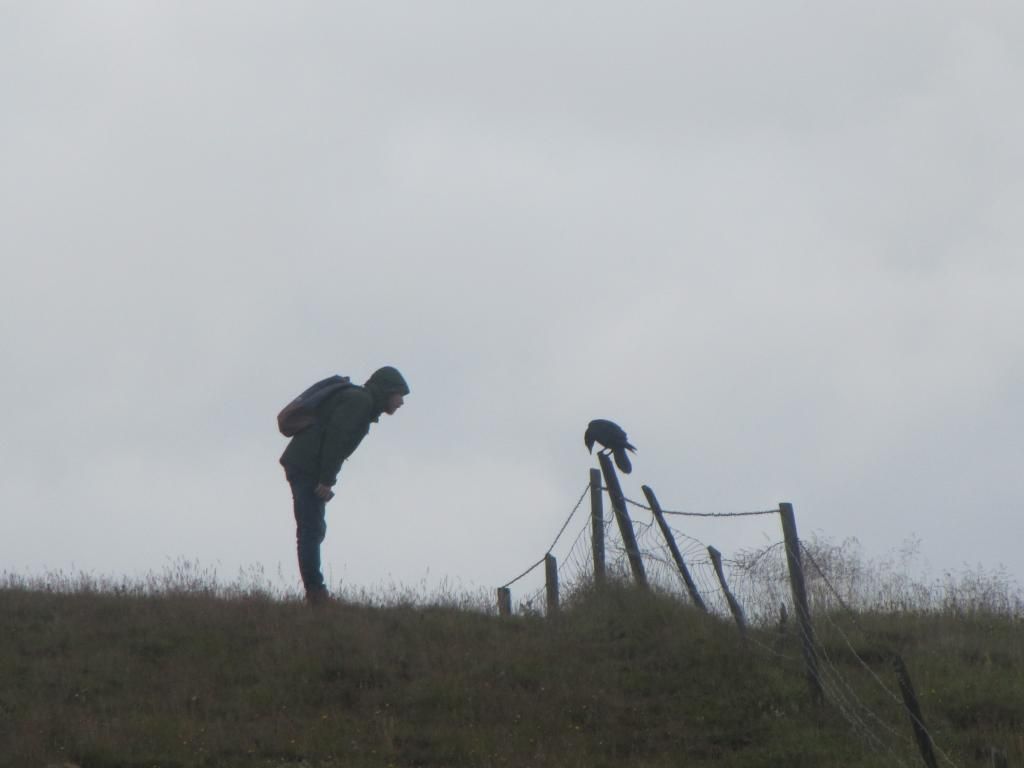 Tourist interacting with raven
At Gullfoss, ravens have become parking lot scavengers.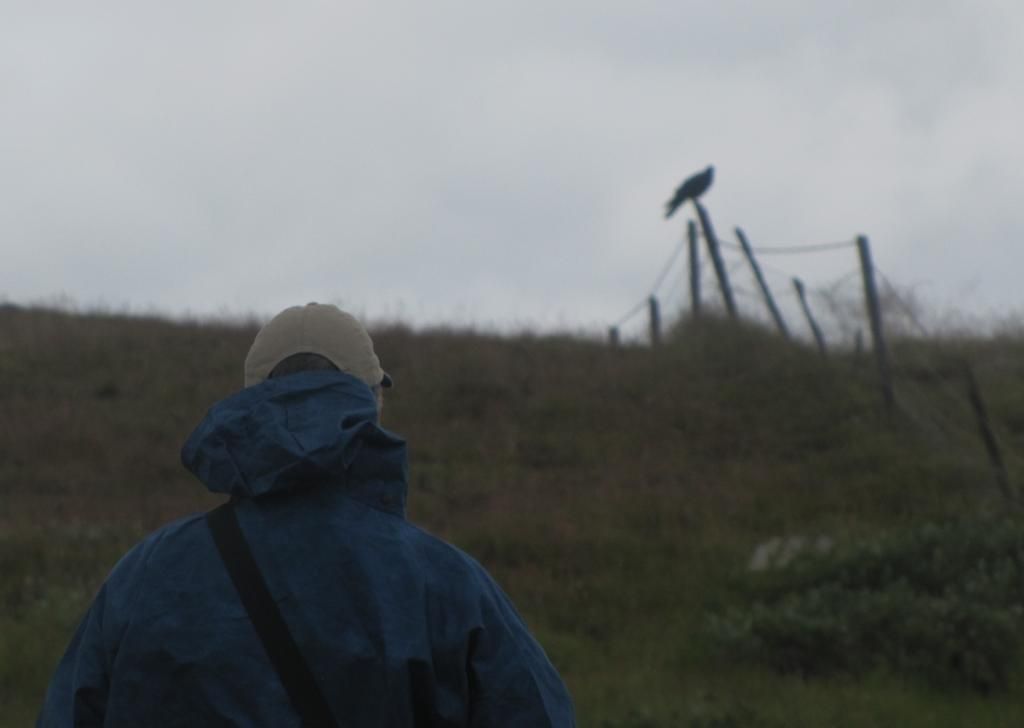 Hmmm, I wonder....
Which means they are surprisingly approachable.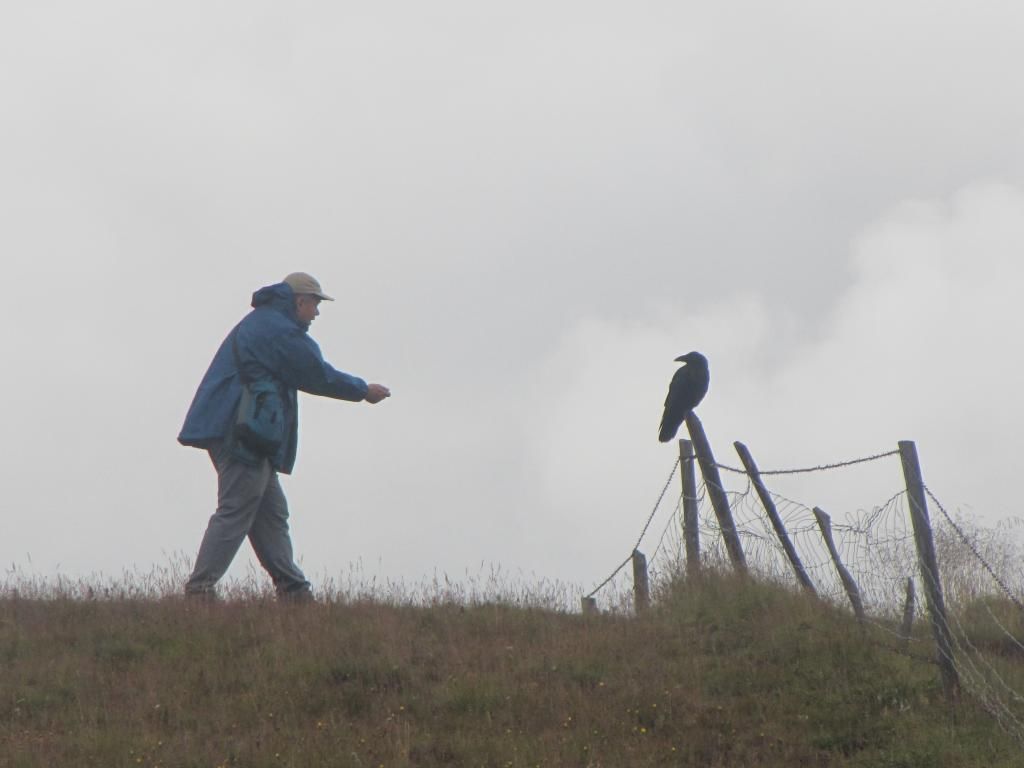 I've hand-fed chickadees before....
But not necessarily friendly.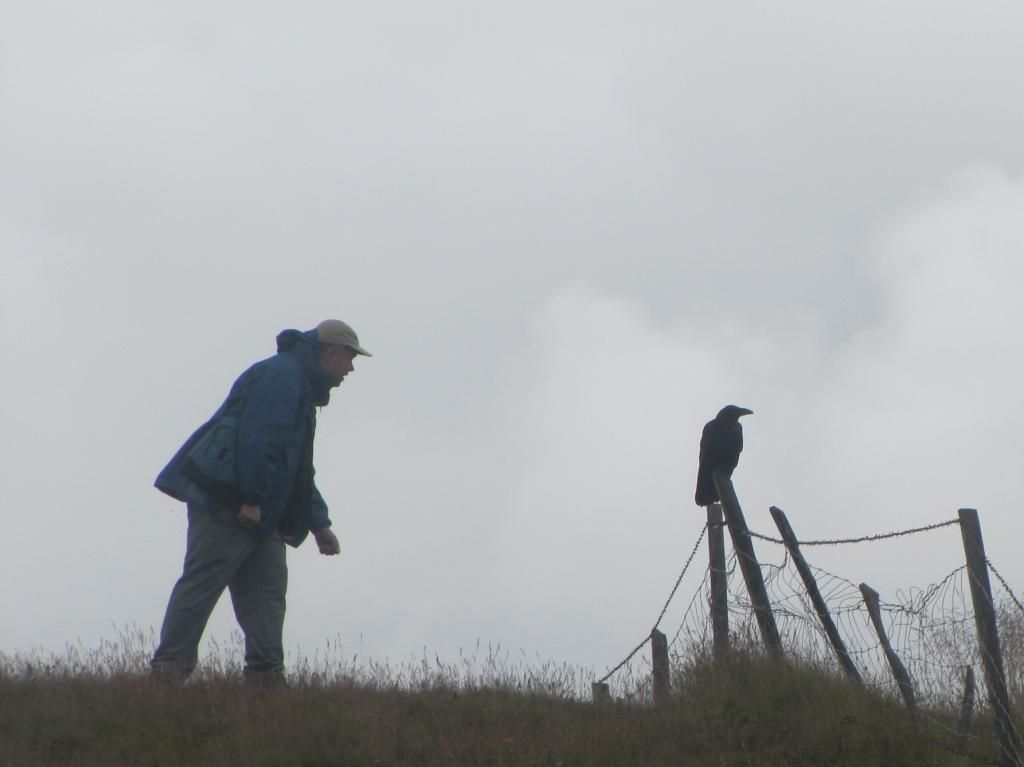 Rejected!
Nevertheless, they will sit still for portraits.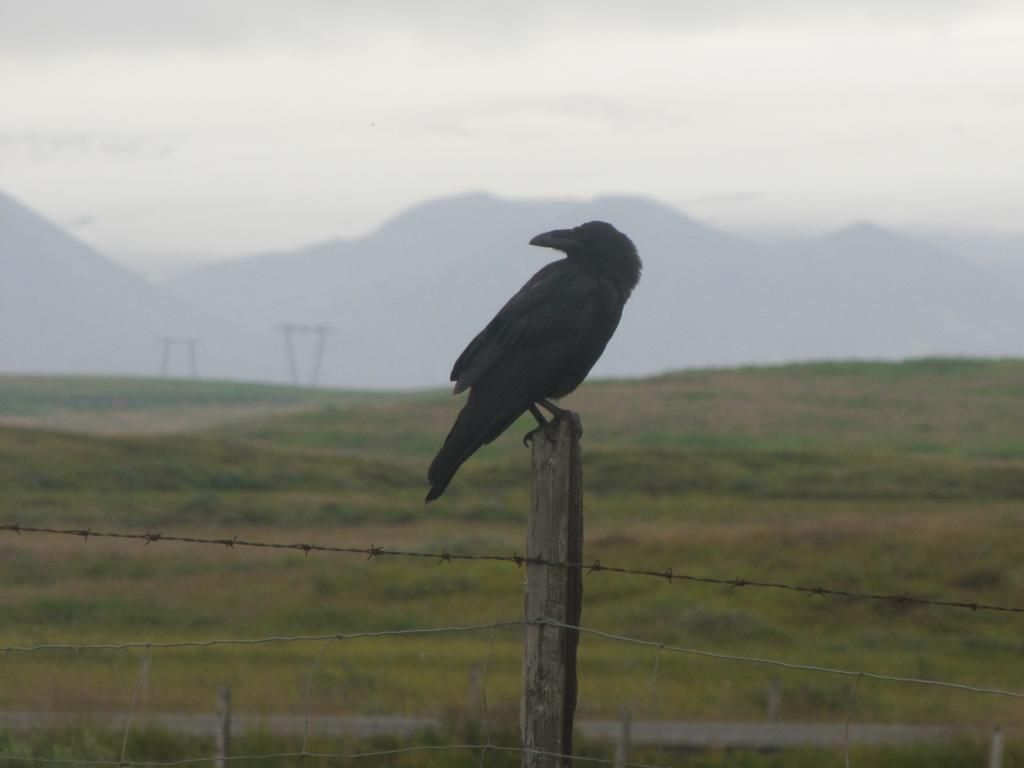 Northern Raven
The other two Golden Circle attractions, Geysir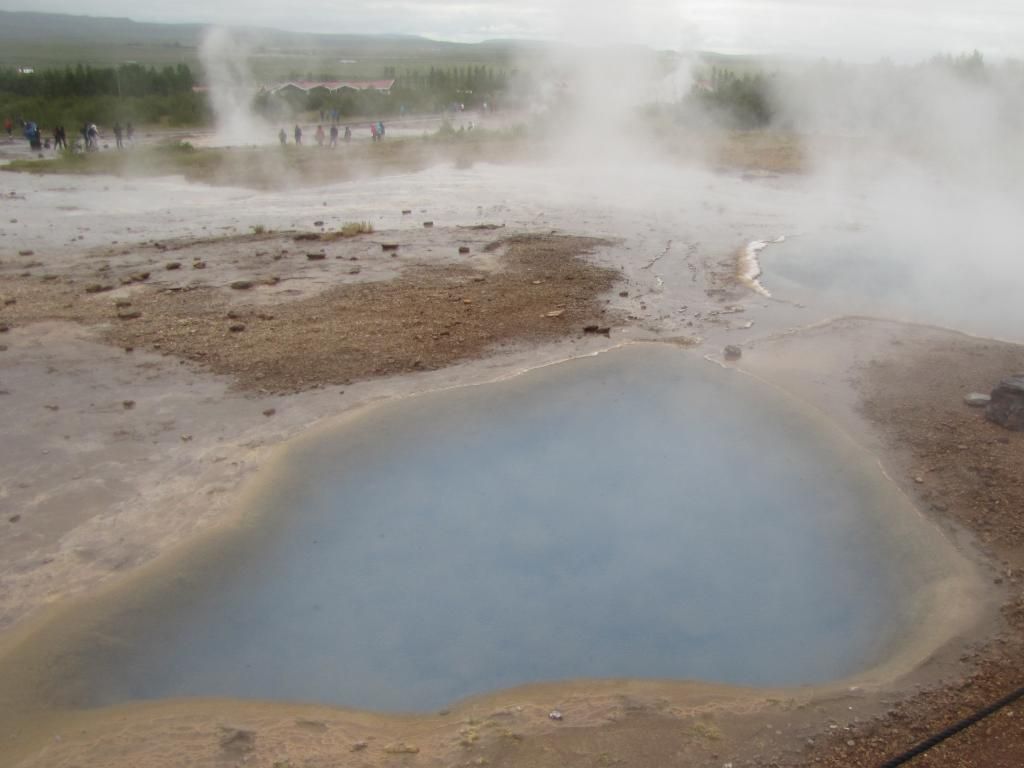 Pool of boiling water at Geysir
and Þingvellir are popular for good reason.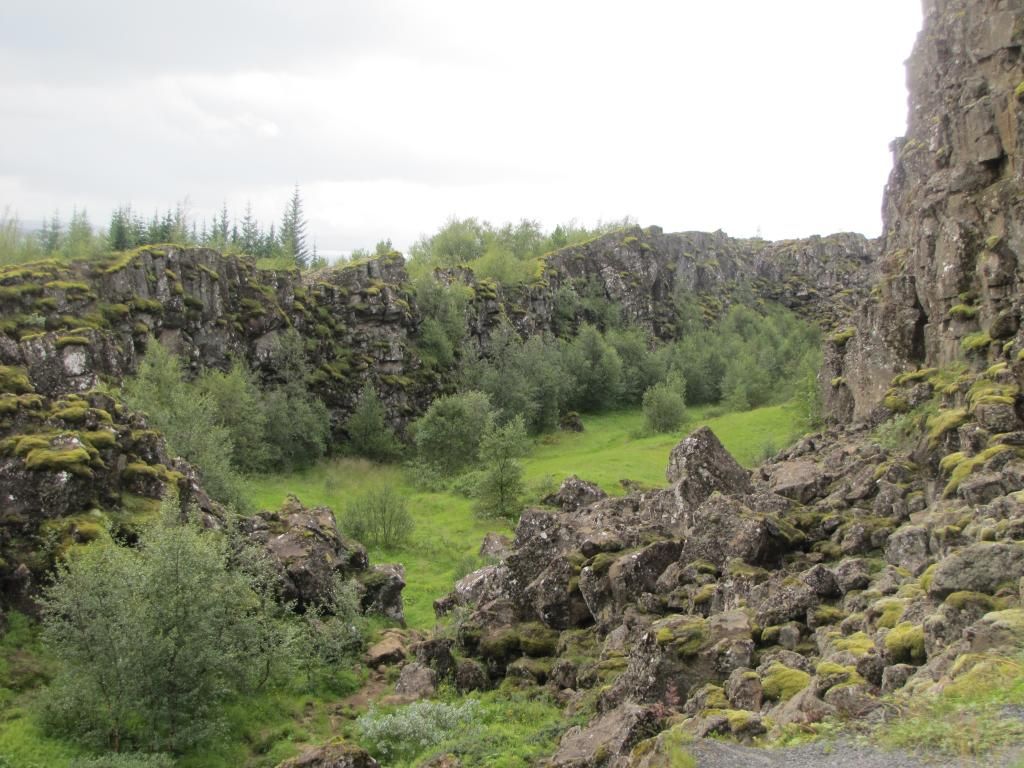 Þingvellir! Game of Thrones!
Otherworldly. And central to the Icelandic tradition of peaceful assemblies.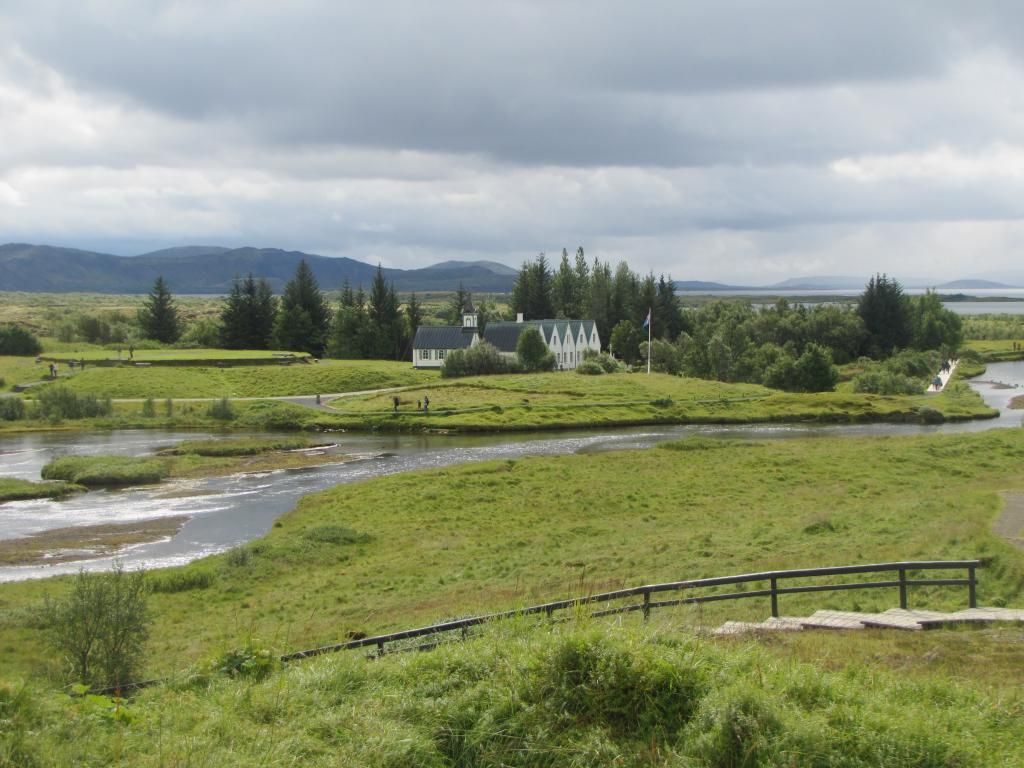 Þingvellir! Rivendell!
Þingvellir is a national park and an important bird breeding location. Not just geese and ducks, but Great Northern Divers (AKA Common Loons) breed here. (I saw some in the distance, out of camera range).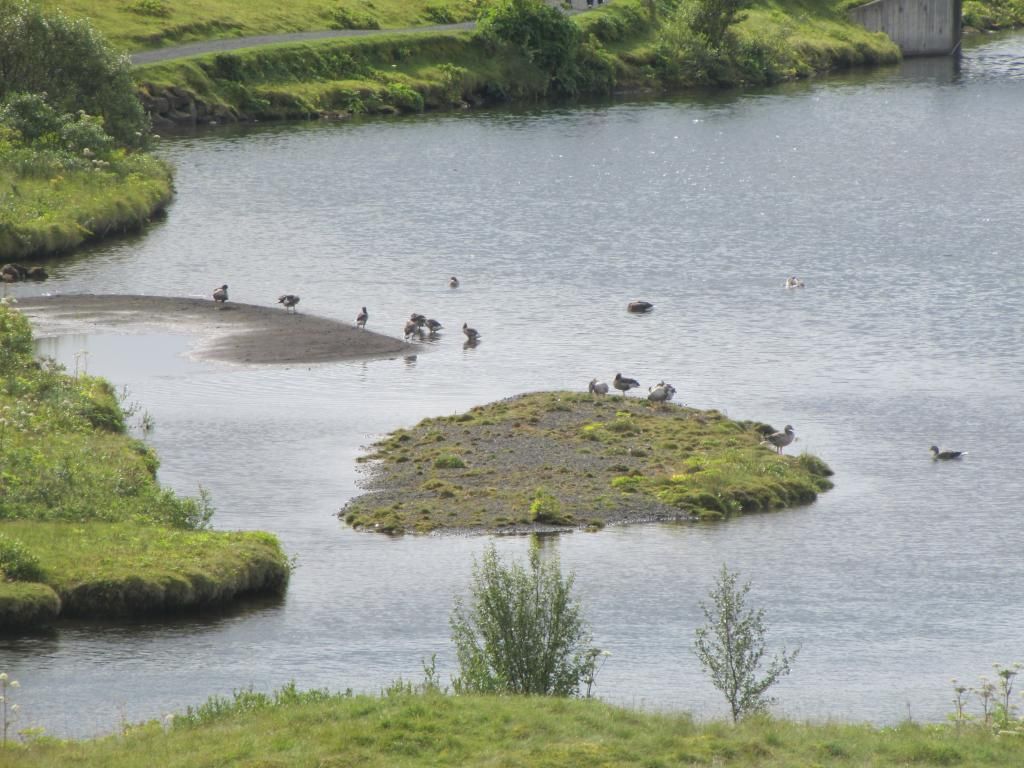 geese
But for me, it was the song of the wren (AKA Eurasian Wren, recently split from Winter Wren) from the woods competing with tourist clamor that made the scene complete.

Next: The whimbrels of Ranga