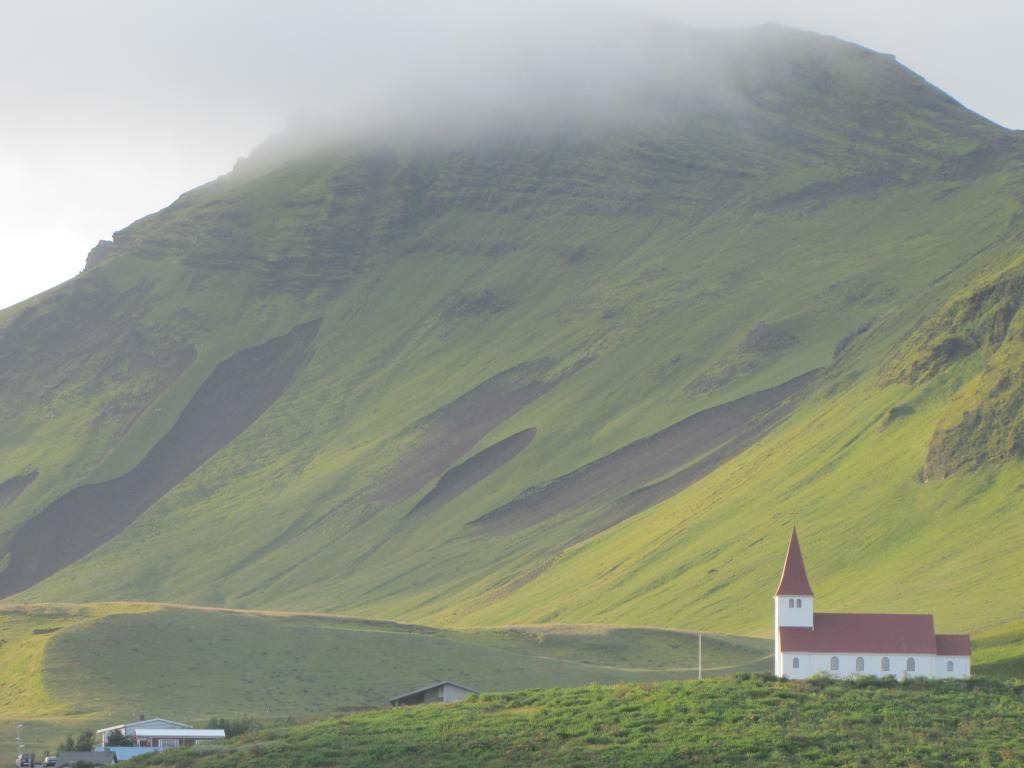 Vík, Iceland
Vík, the southernmost town in Iceland, would also be our eastern outpost, from which we would launch a day trip farther east. We arrived in the late afternoon. Of course, in Iceland during August that meant we still had eight hours of sunlight.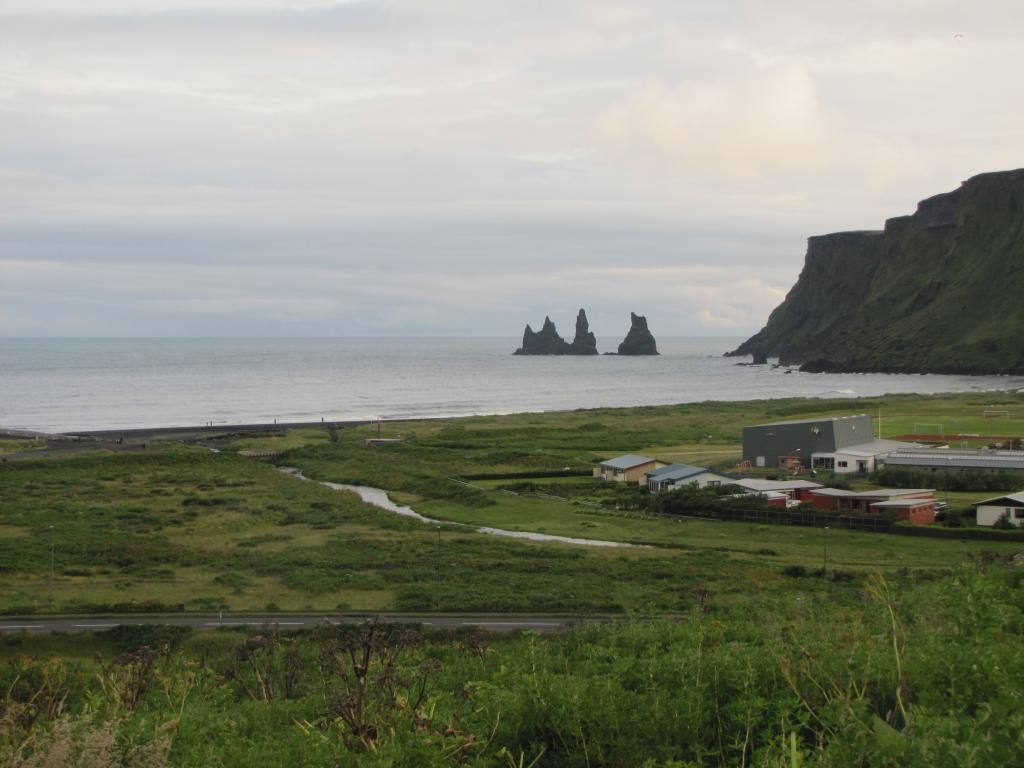 Vík's famous basalt rock formations, Reynisdrangar
With its black sand beach, eerie rock formations, and close proximity to the Mýrdalsjökull glacier, Vík is a popular tourist destination.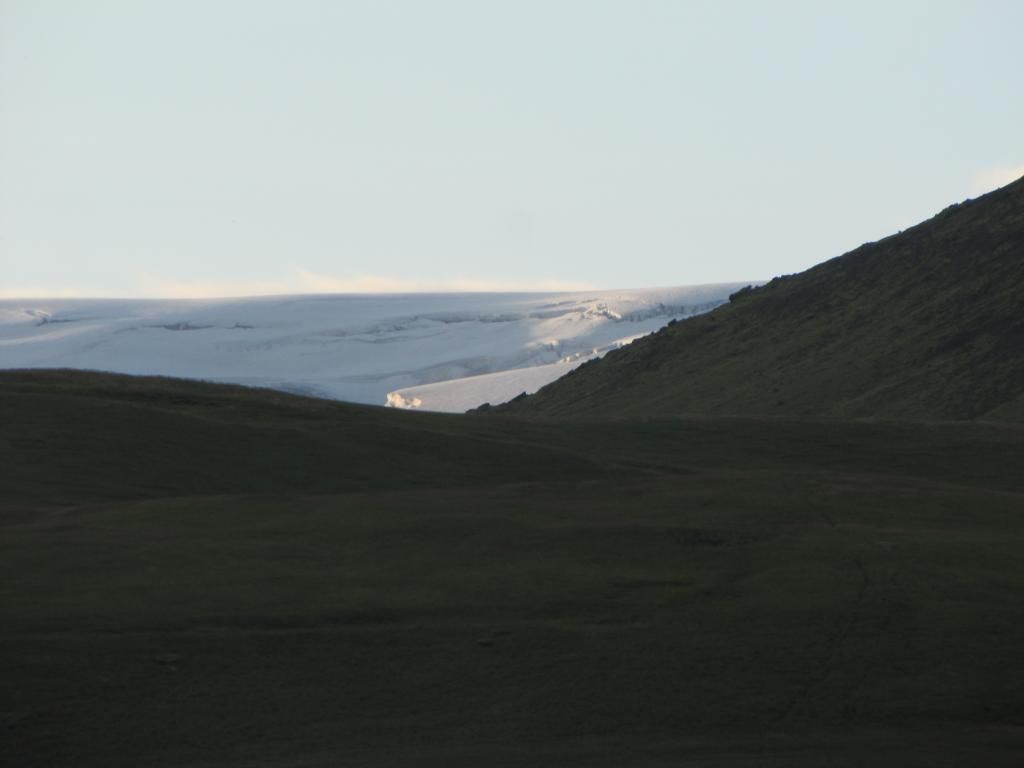 A glimpse of Mýrdalsjökull
It is also exceedingly vulnerable to a sudden cataclysmic glacial flood from volcanic activity. This, of course, can be said of many communities along the south coast...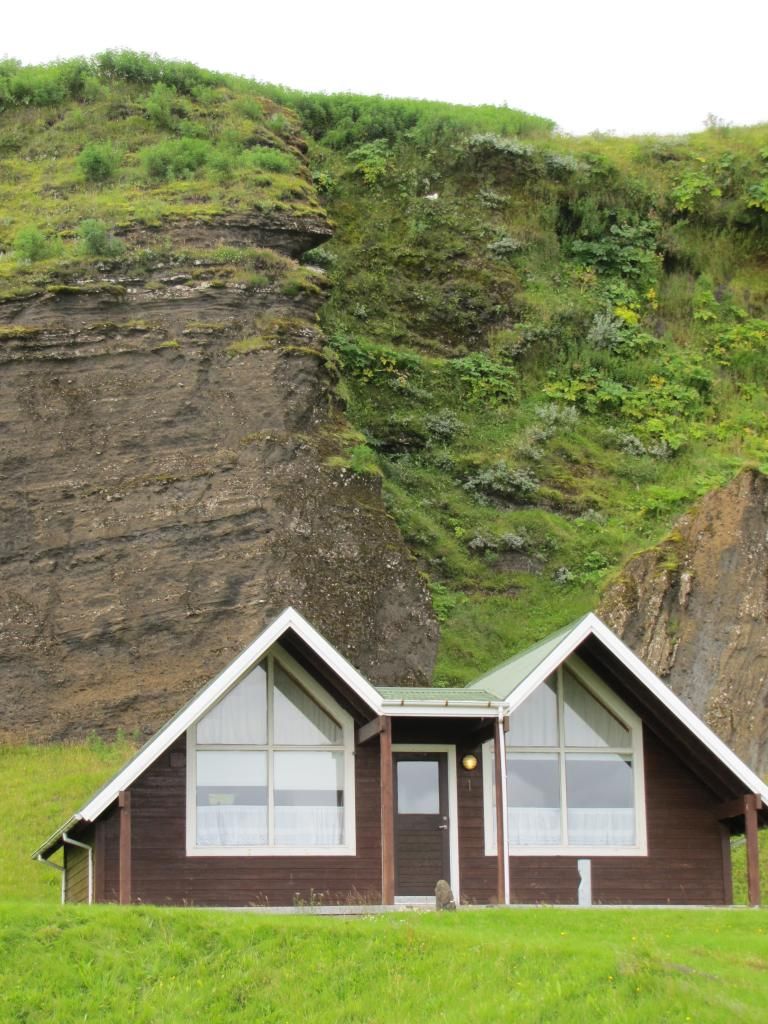 Our chalet at the Hotel Edda Vík
But for me the most memorable aspect of Vík was the Northern Fulmars nesting in the cliffs right behind our chalet.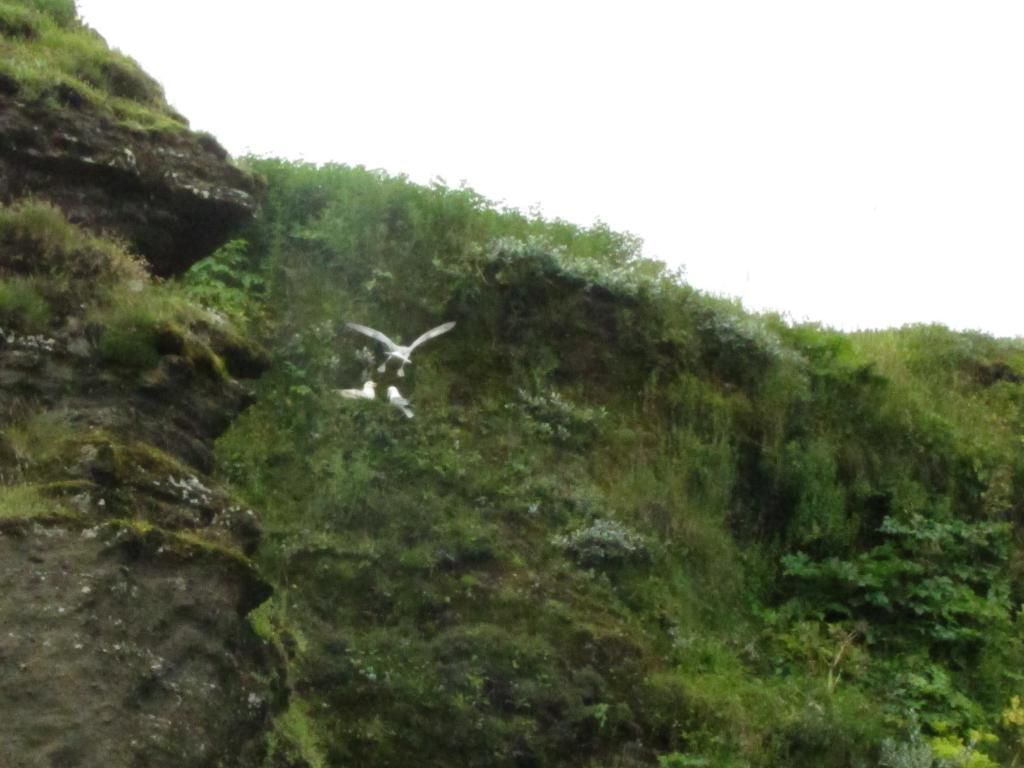 Northern Fulmars
I had known that fulmars were common breeding birds in Iceland, but I didn't know that meant such close proximity to humans. Around Massachusetts we get excited when we see a single one far out at sea.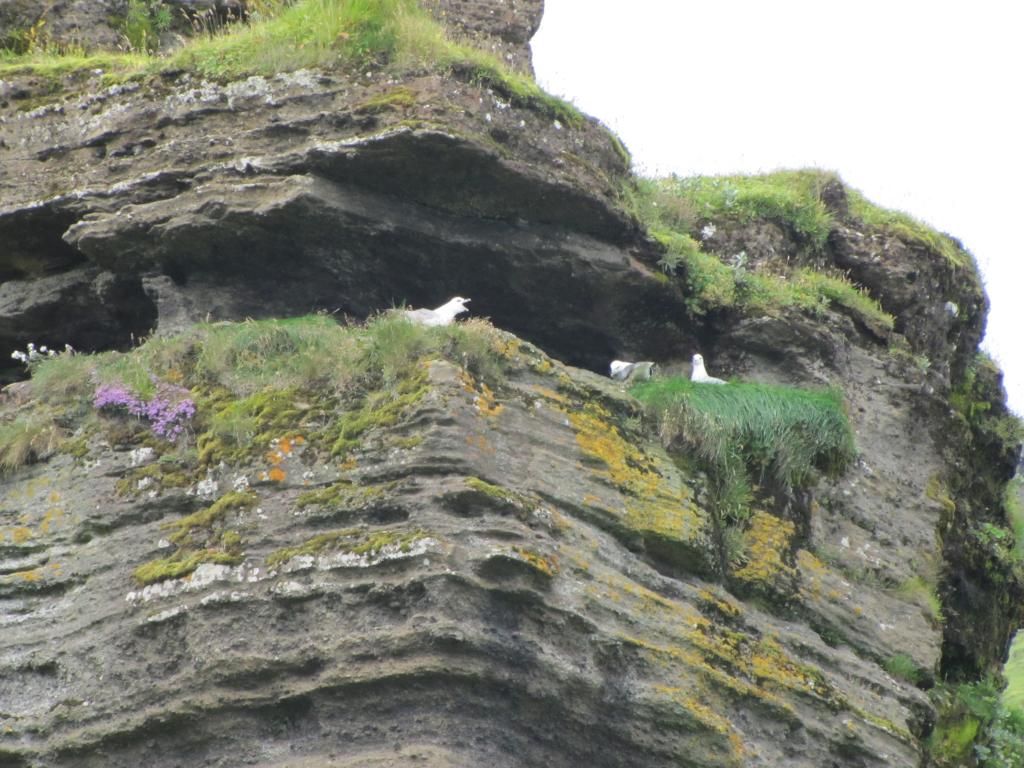 Northern Fulmars
As is the case with many birds, they are actually kind of disagreeable close up during breeding season. And fulmars are notorious for their disgusting, yet very effective, defensive strategy: "oiling."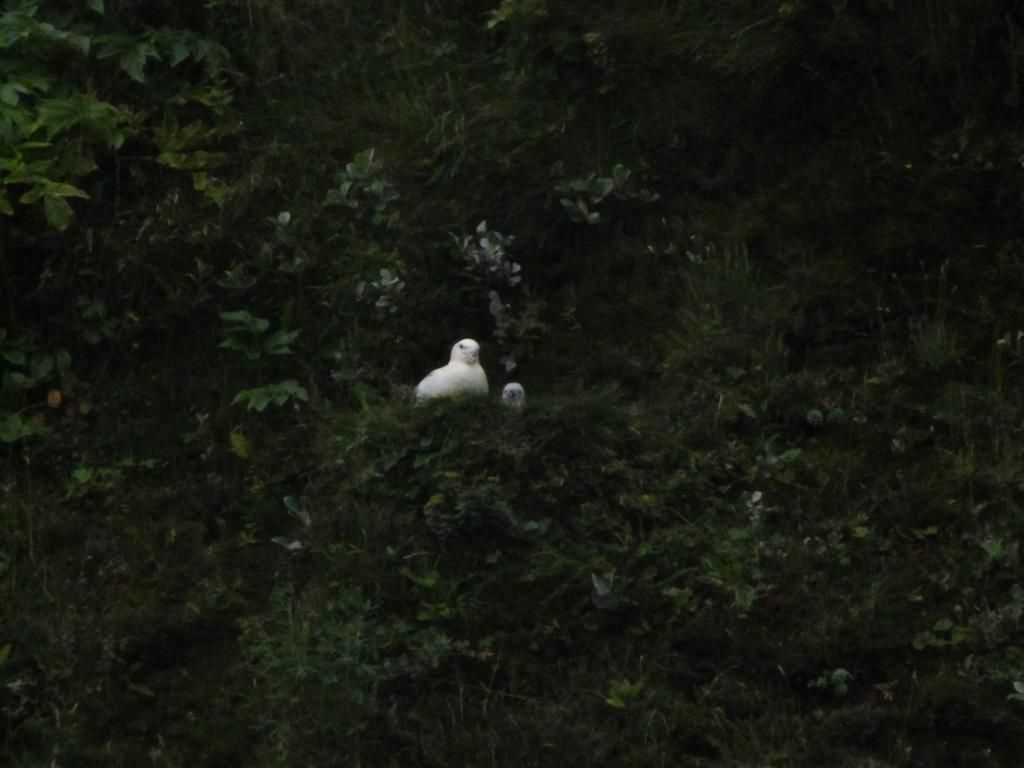 Northern Fulmars
Although the chicks can have their moments of sweet repose.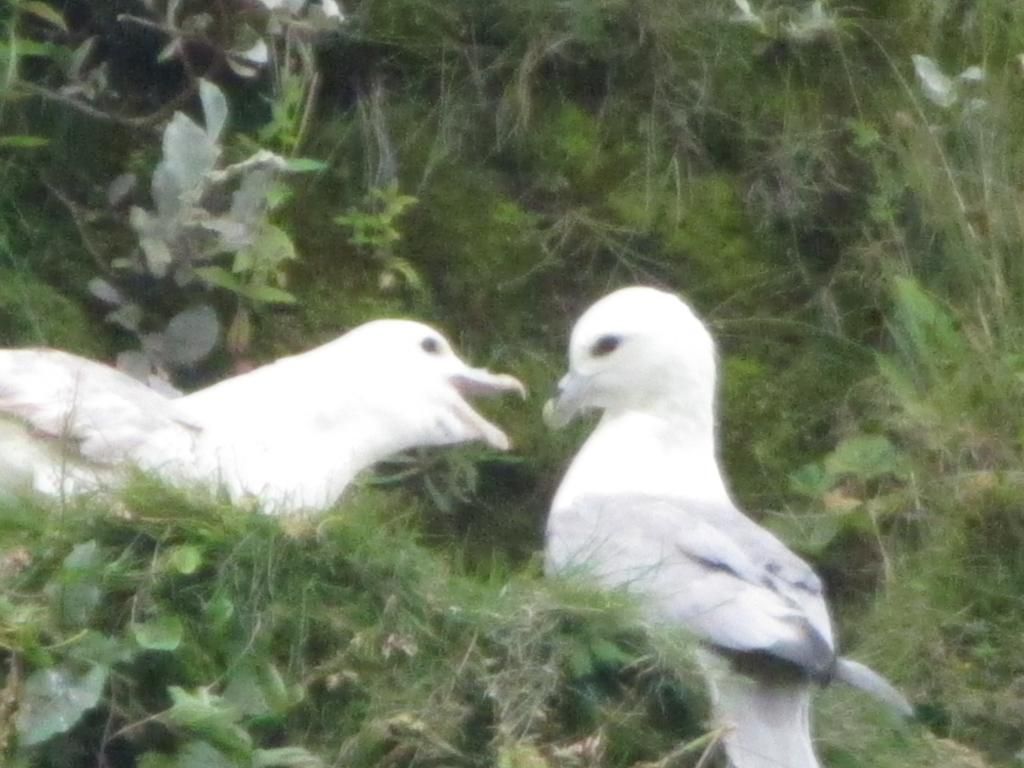 Northern Fulmar
And then it's back to harassing the parent. I took a video (below) of some apparent feeding activity.
And then there were the Black-tailed Godwits visible in the meadow between our chalet and the beach.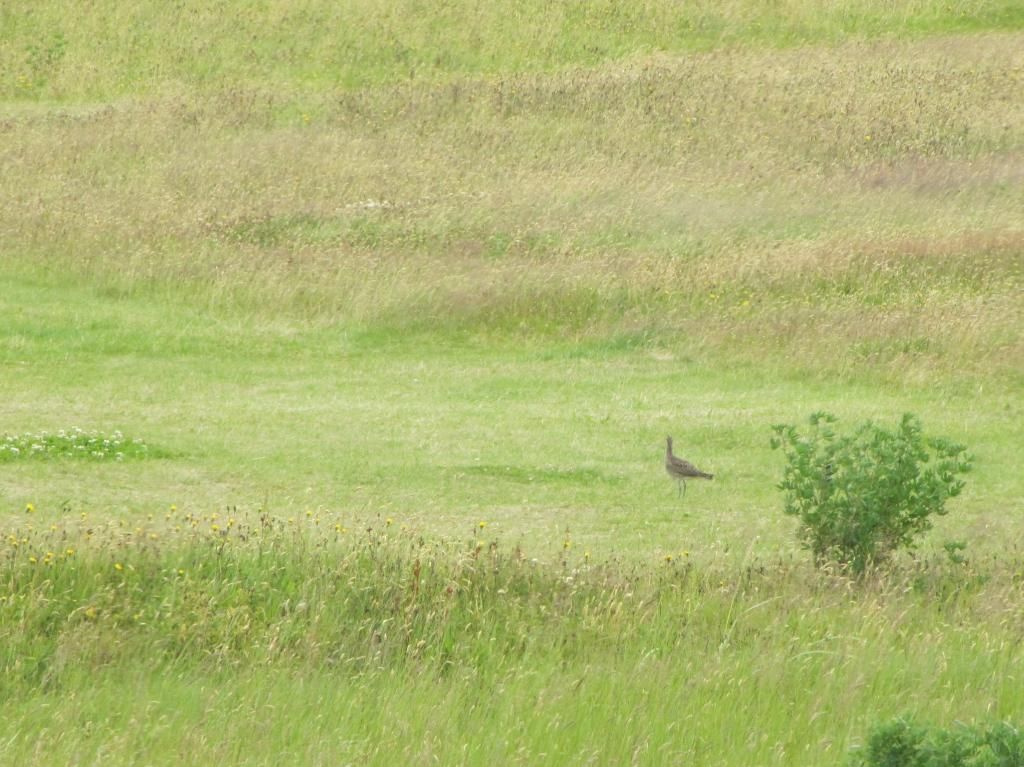 Black-tailed Godwit
Thumbs up, Vík!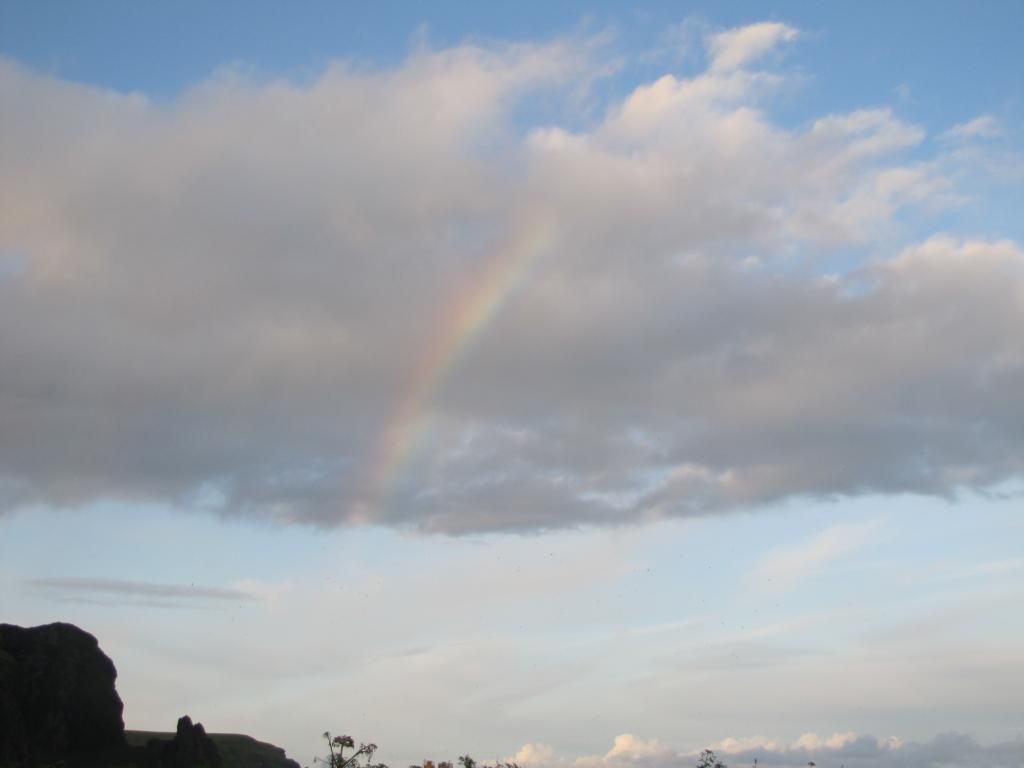 Rainbow