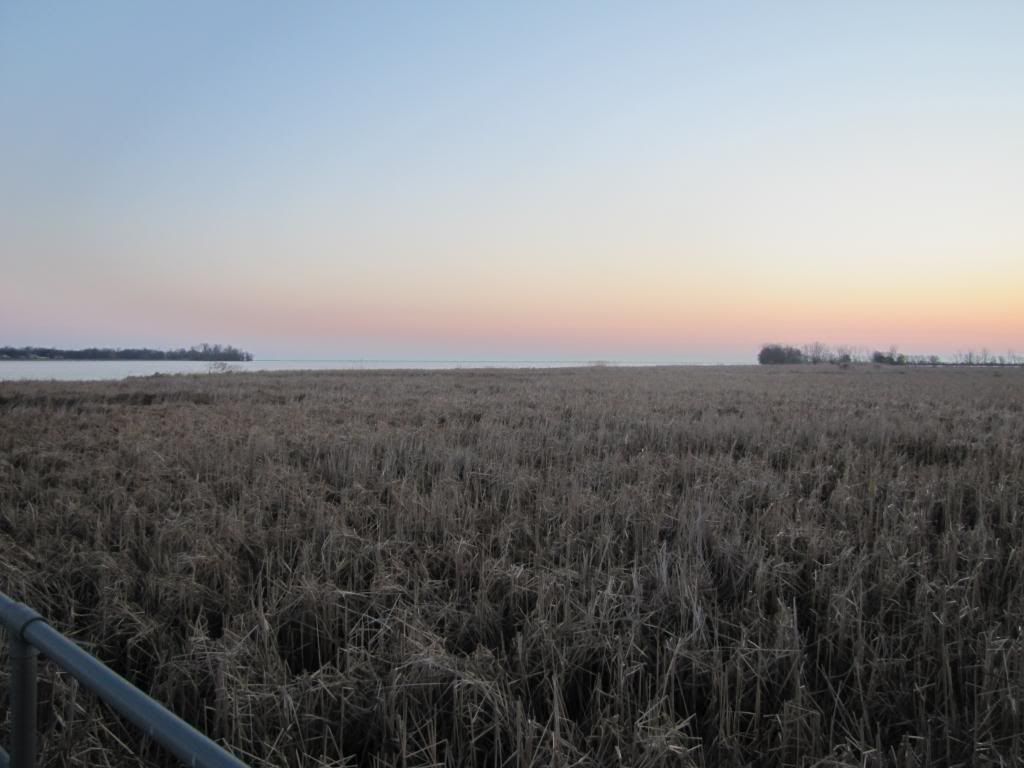 Braddock Bay State Park, Greece, NY


Overnight in Rochester for a college visit, got up early and squeezed in a short trip to the lovely Braddock Bay, with good dawn views of Lake Ontario.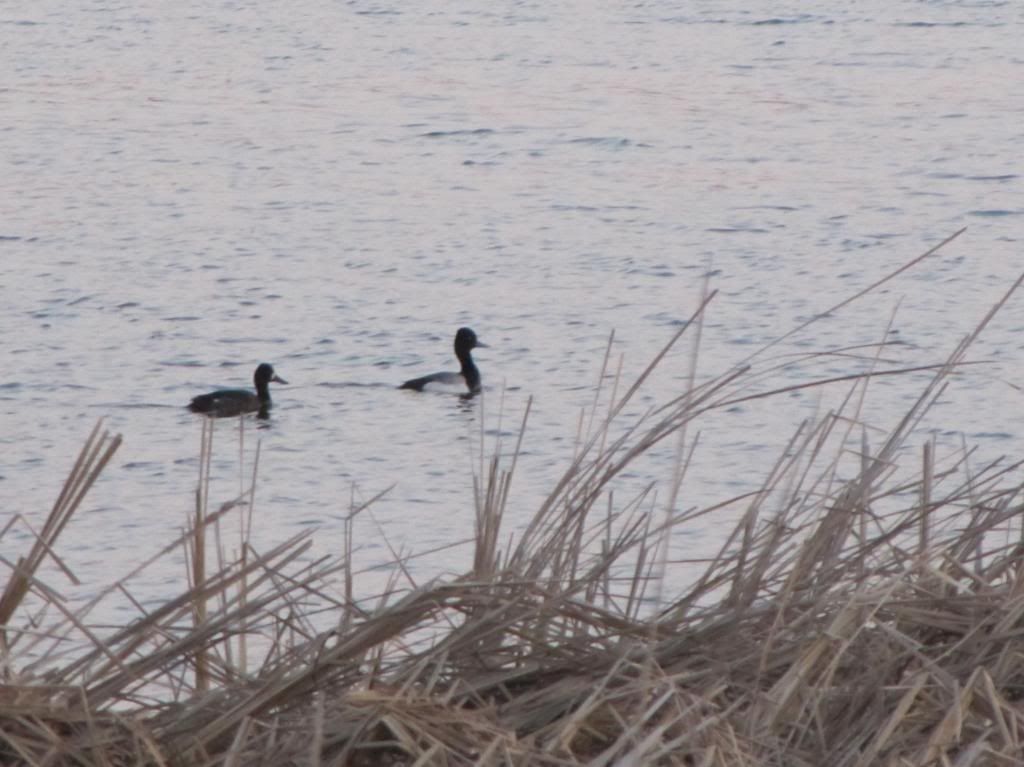 Lesser Scaup
On the water, ducks (and Mute Swans), mostly. Gadwalls, Buffleheads, and this charming pair of Lesser Scaup.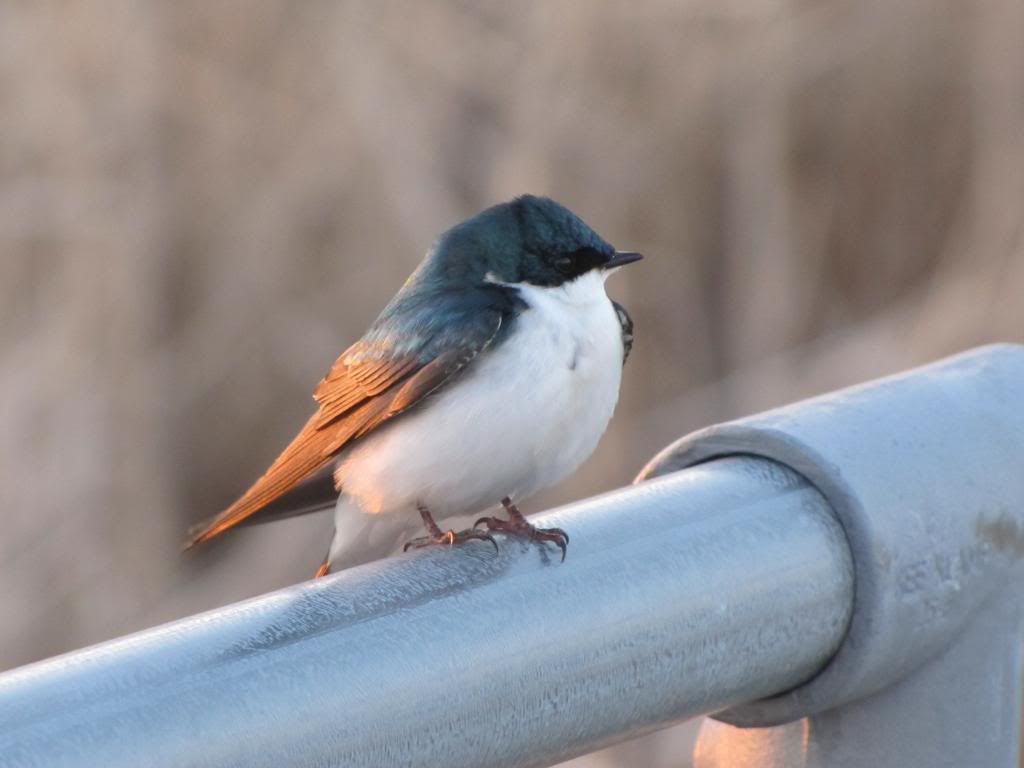 Tree Swallow, showing its iridescence in the morning sun
On the shore, the usual suspects (especially Swamp Sparrow and Red-winged Blackbird) plus a lone Tree Swallow who perched on the dock railing and let me get very close.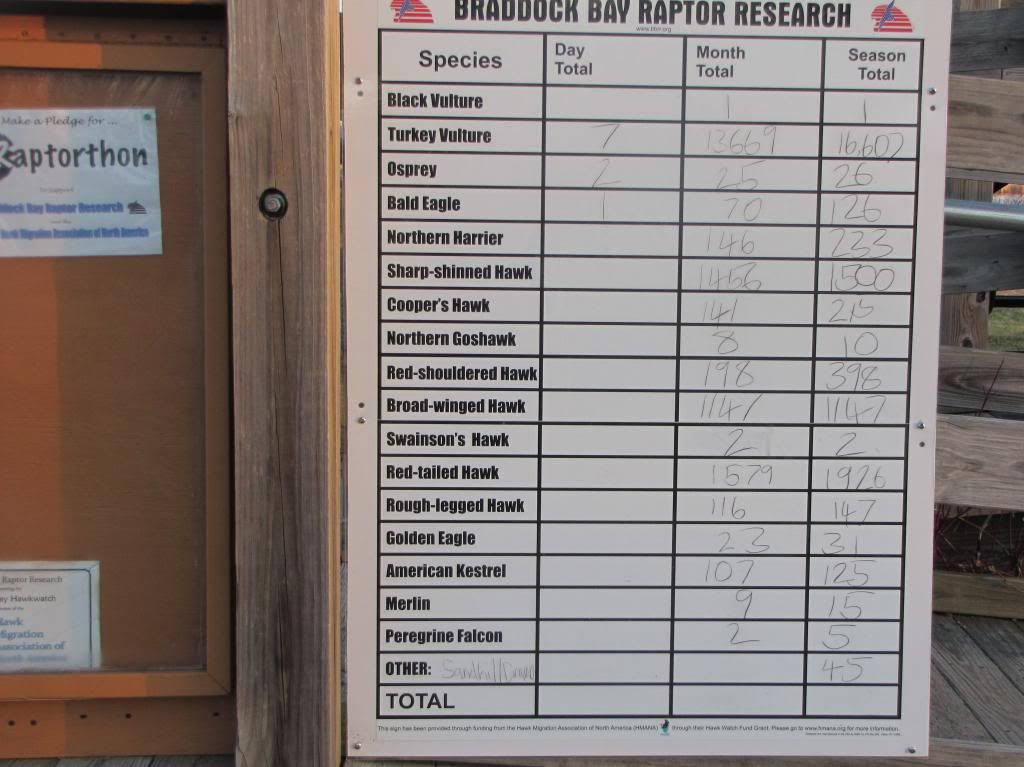 Braddock Bay Raptor Research statistics
Braddock Bay is best known for its hawk watch platform but there was little action on this icy April morning. Had I brought a crayon, I might have added the two Northern Harriers I watched gliding over the marshes.