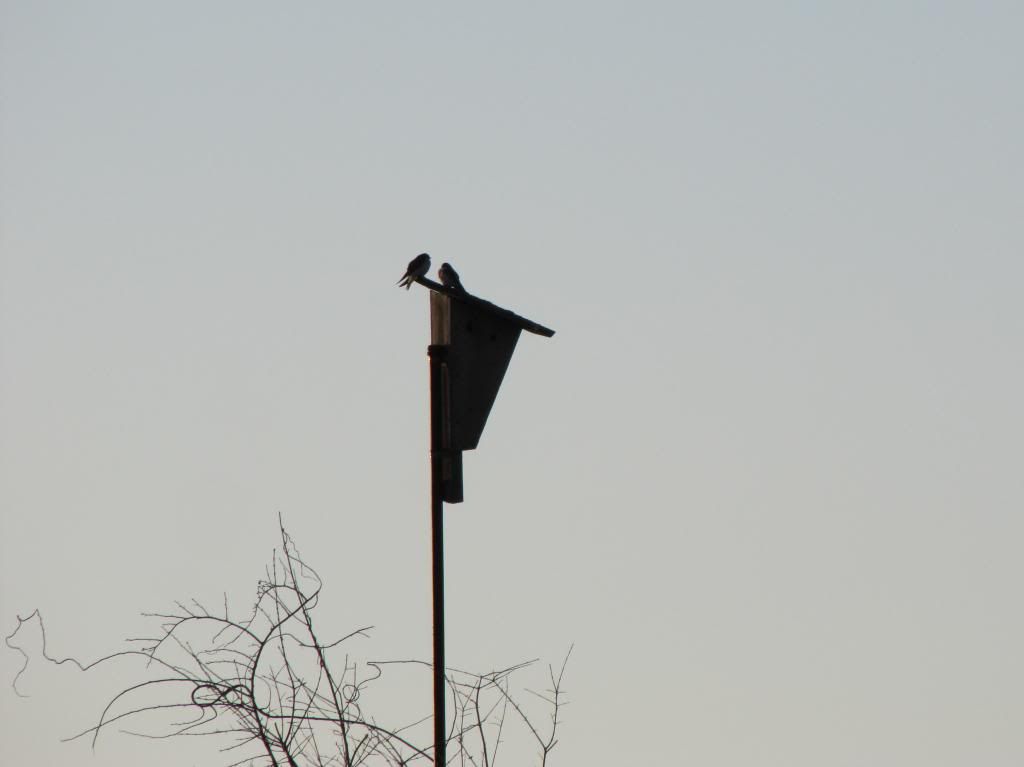 Tree Swallows, Charles River Peninsula, Needham
Tree swallows were swarming everywhere today, one or two on every box (except for box 5, claimed by a house sparrow and box 9, claimed, at least for now, by a bluebird).
Even box 4, which is slowly slipping down its pole....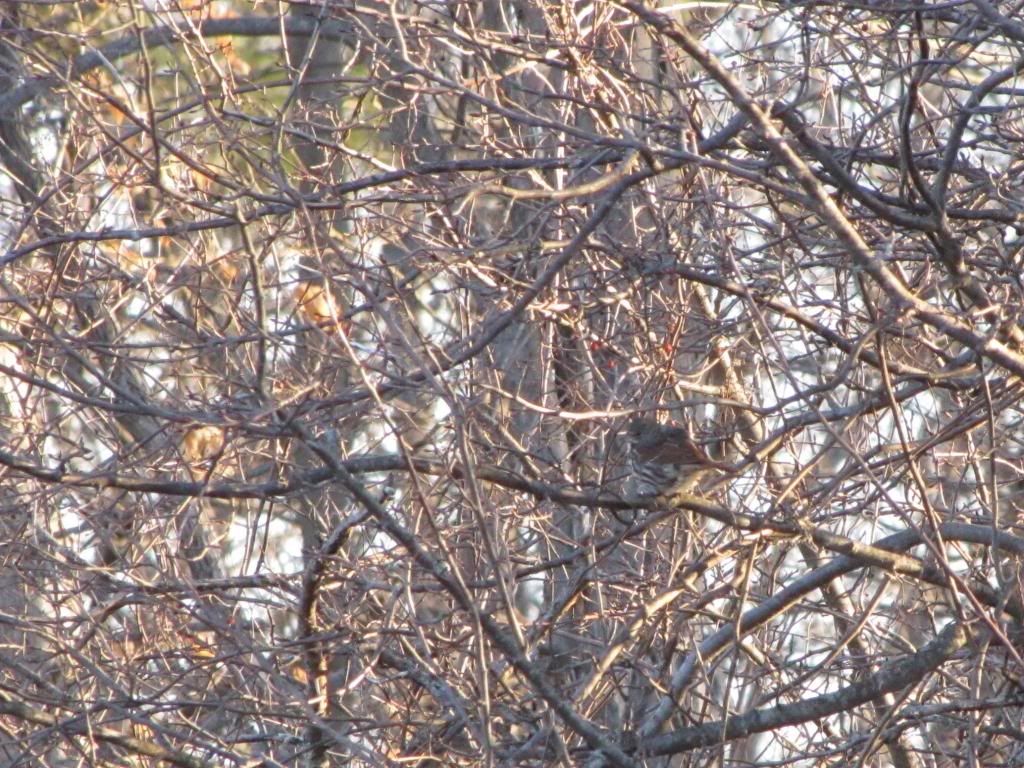 In other news, fox sparrow. That is all.