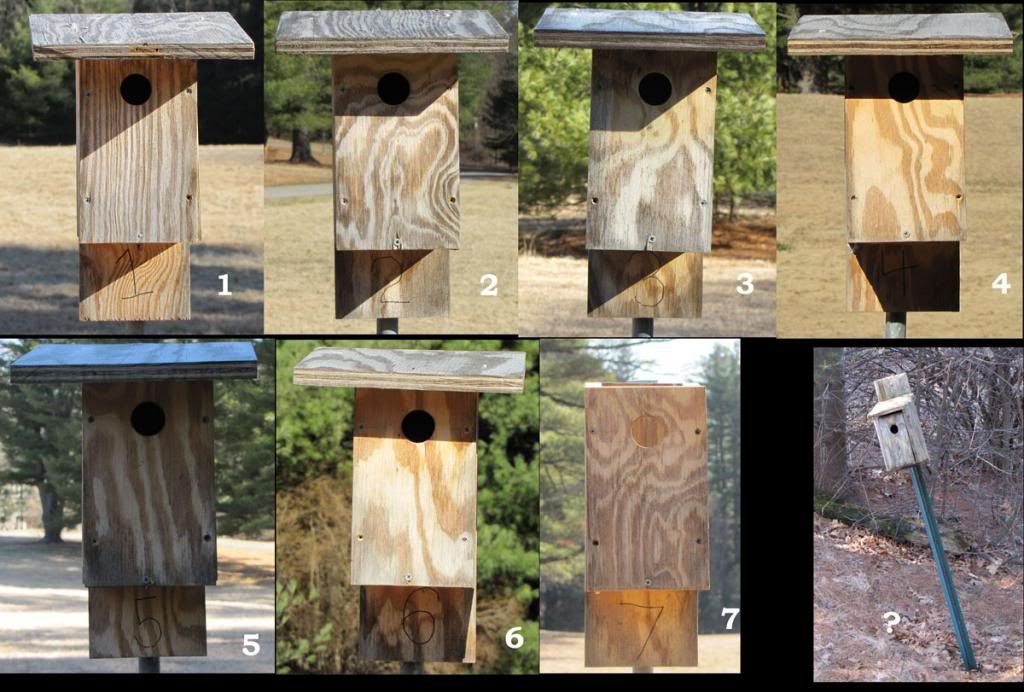 Nesting Boxes, Ridge Hill Reservation, Needham, MA
I came out earlier in the season to re-engineer the nesting boxes at Ridge Hill to be side-opening rather than top-opening. (This had been an Eagle Scout project and the
Boy's Life
design encourages top-open so that nestlings don't fall out. It also makes the boxes tough to clean and monitor....). There are seven new boxes in the Ridge Hill meadows and one old box that had been home to mice. I'll be monitoring them all this spring and summer. First task today--fix the top of Box 7. At first I suspected vandalism but the top was probably blown off by the wind.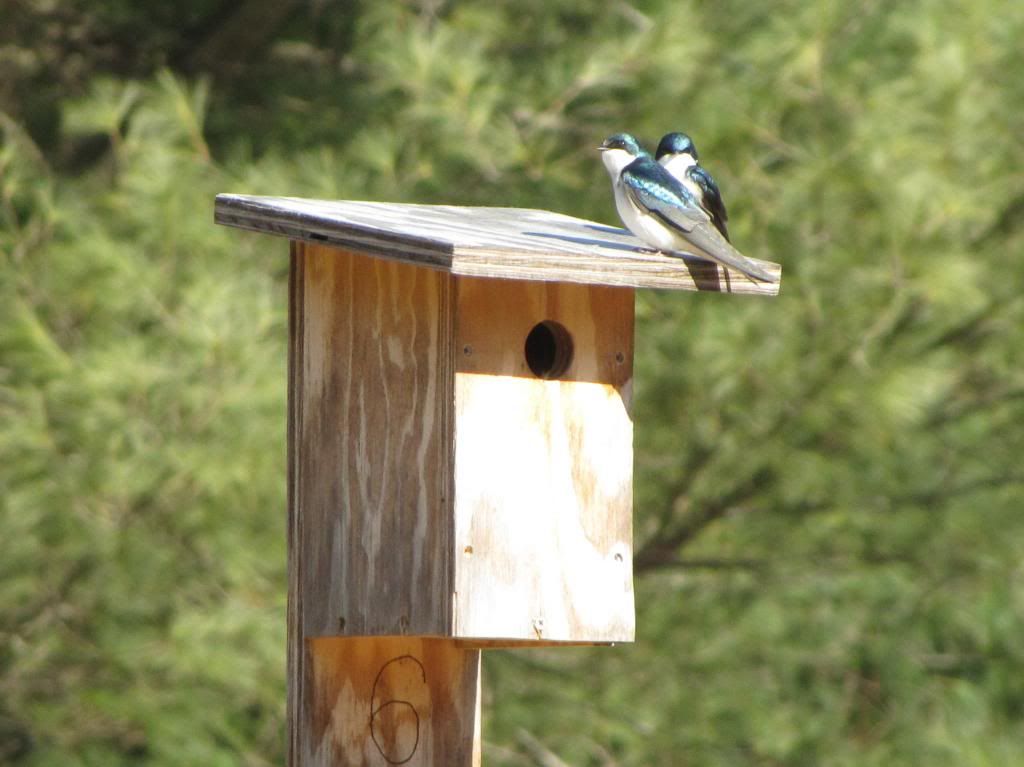 Tree Swallows, Ridge Hill Reservation, Needham, MA
I heard Tree Swallows I as soon as I got to the property but it took a while to see them settling on a box. Four different birds were competing for Box 6.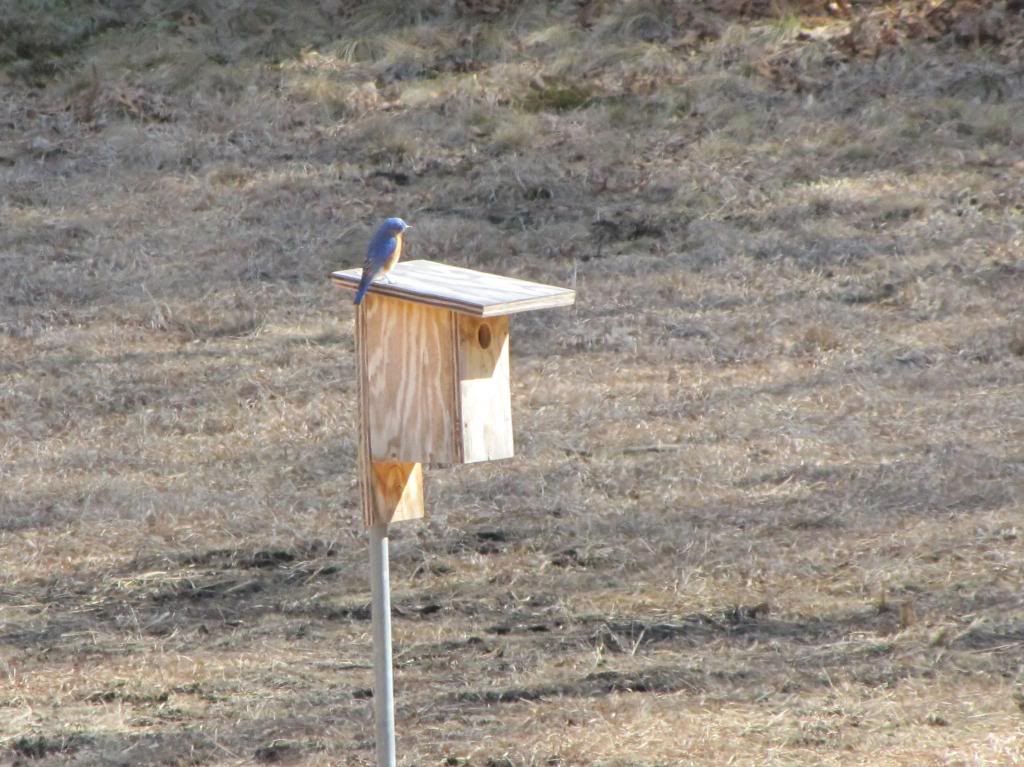 Eastern Bluebird, Ridge Hill Reservation, Needham, MA
Unlike Charles River Peninsula, where you can hear the songs of bluebirds all around this time of year, Ridge Hill is pretty quiet. So I was pleasantly surprised to discover this male on Box 3. No sign of a female--yet. And no sign of house sparrows. At all.