Gulls of Jodrey Pier. What's that on the bottom?
Stopped for a bit at Jodrey Pier. What a beautiful sunny day. Quite a contrast to the day before.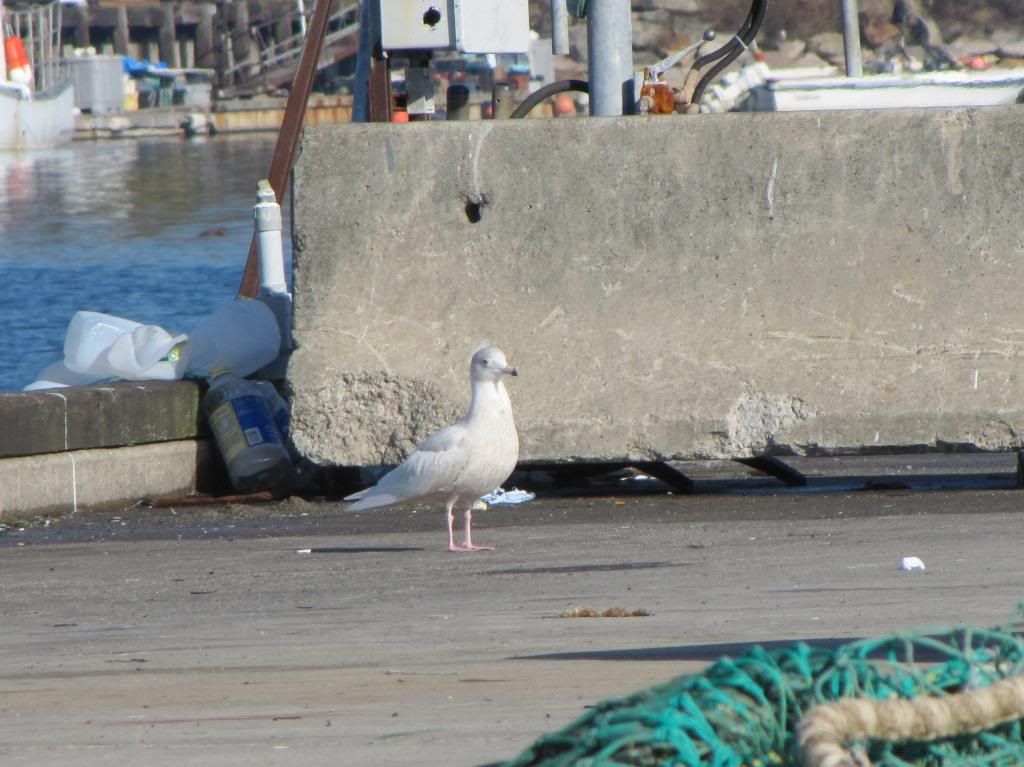 Glaucous Gull, Jodrey Pier
Better to see the detail on Glaucous Gulls! Two this day, plus at least one Iceland.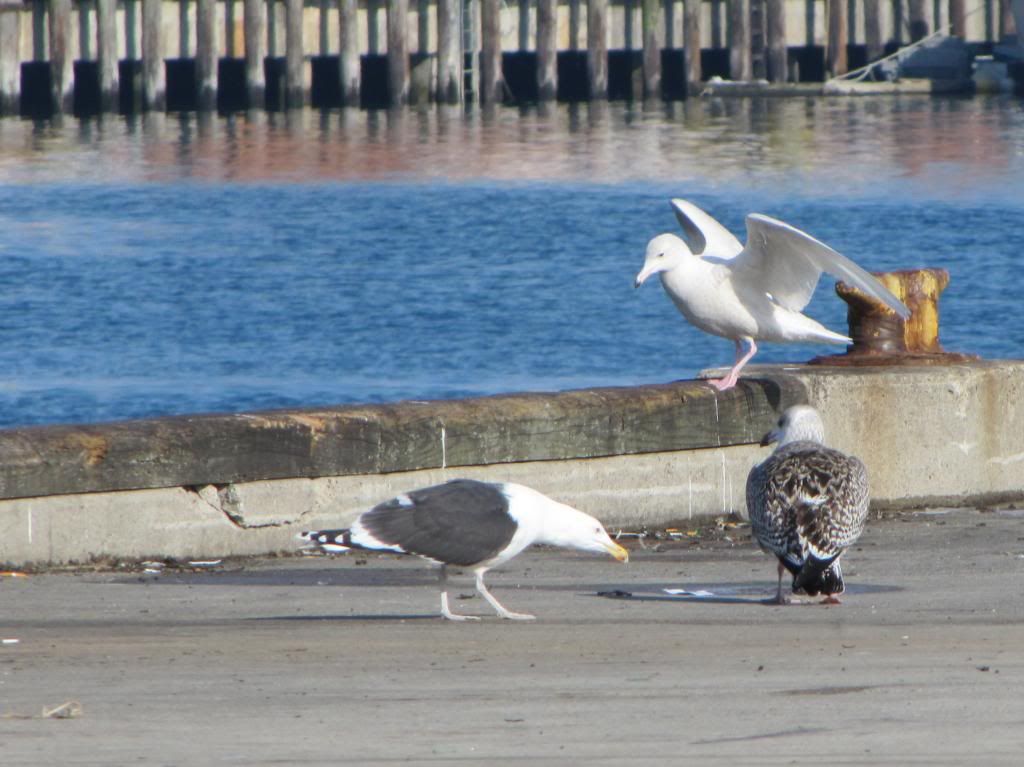 Glaucous vs. Great Black-Backed.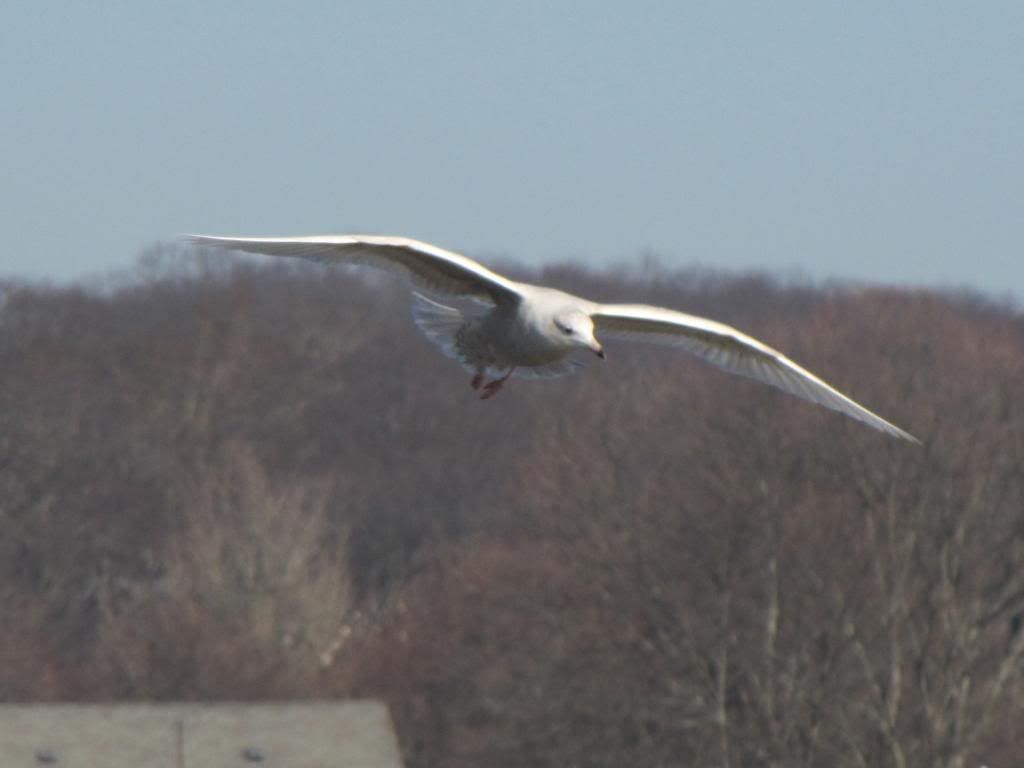 Glaucous Gull
And then both Glaucous Gulls landed near each other. I pulled up the camera, clicked the shutter and...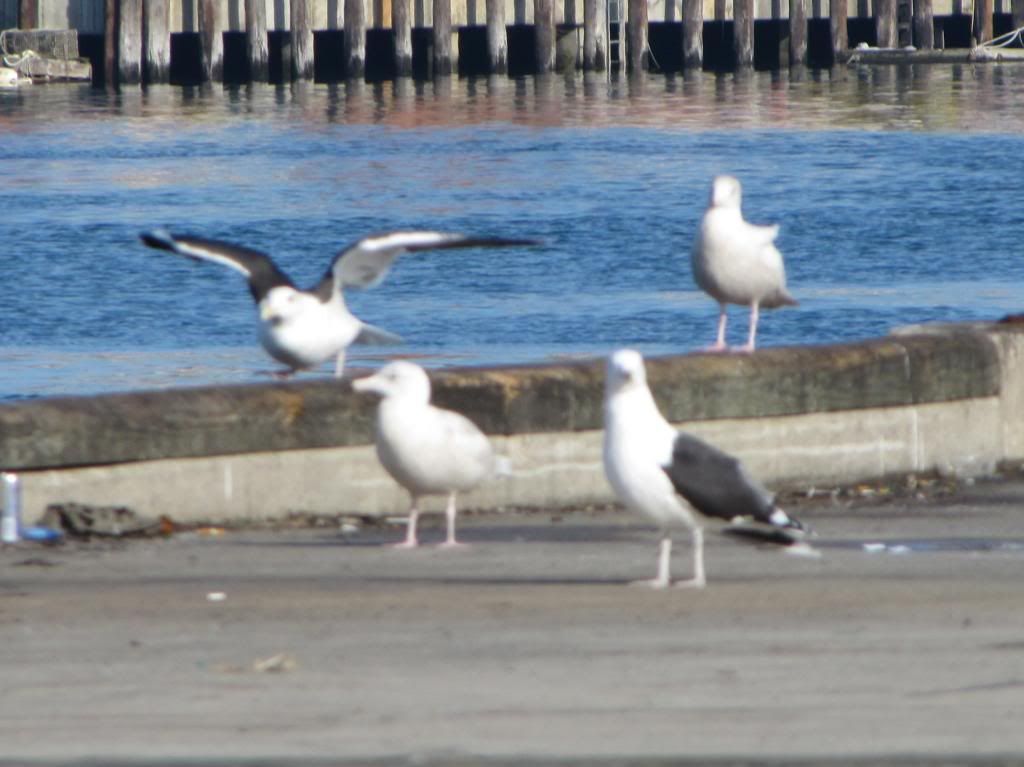 Ugh
Yes, startled gray seal, I was a bit disappointed.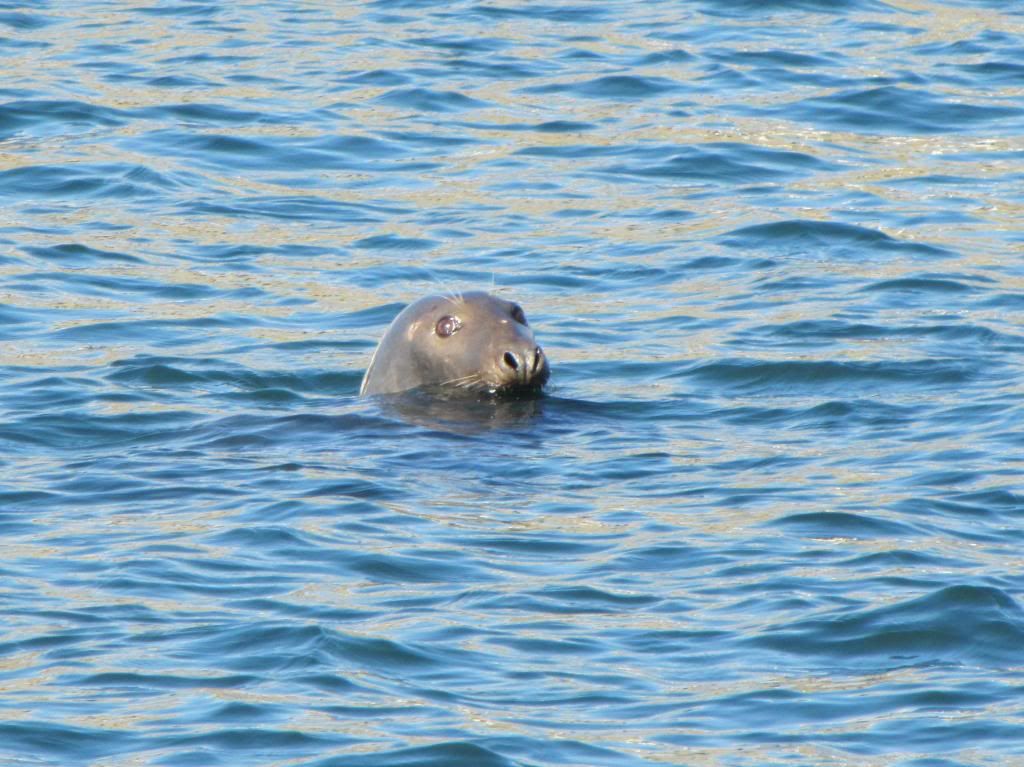 Startled gray seal
Then it was the slow ride up the eastern coast to make my annual pilgrimage to Halibut Point.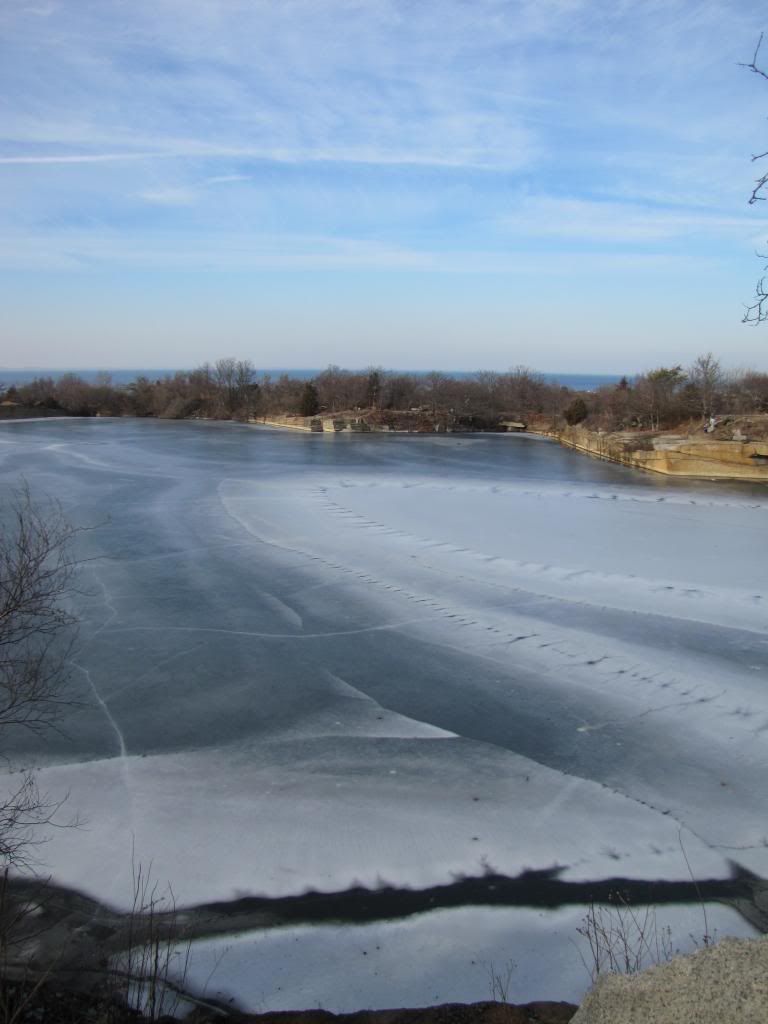 Quarry, Halibut Point State Park, Rockport, MA
Only one Harlequin Duck, diving by itself close to the shore. A few scoters close to shore (and a zillion studding the water farther out).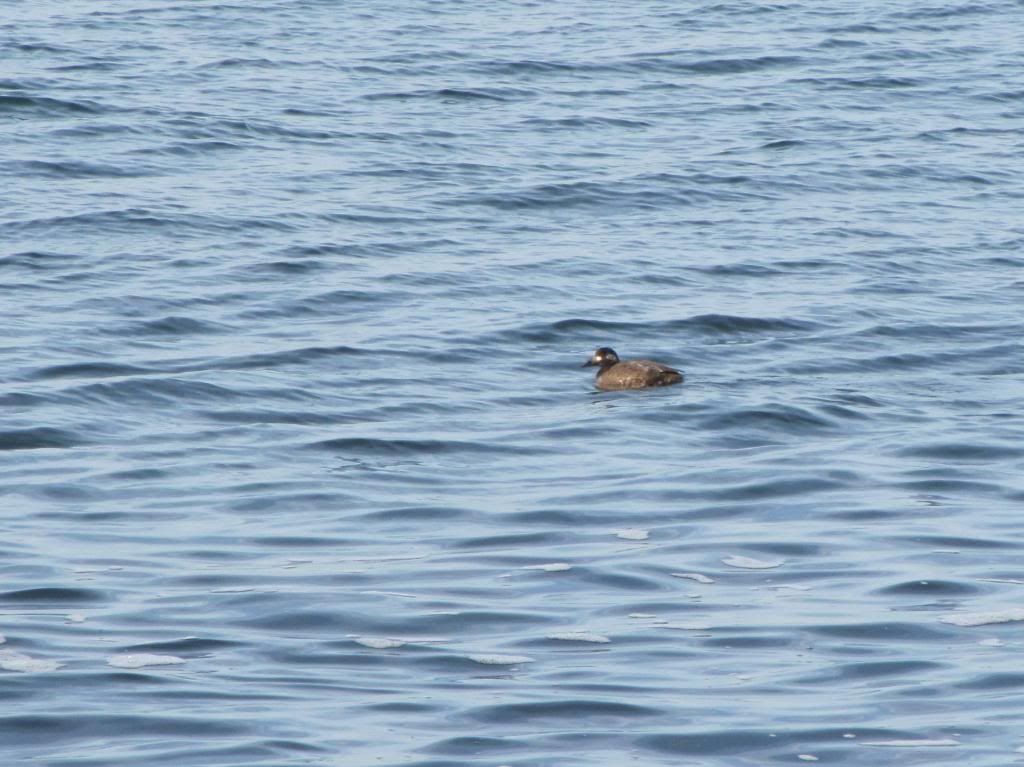 White-winged Scoter (female), Halibut Point
And a congenial Razorbill.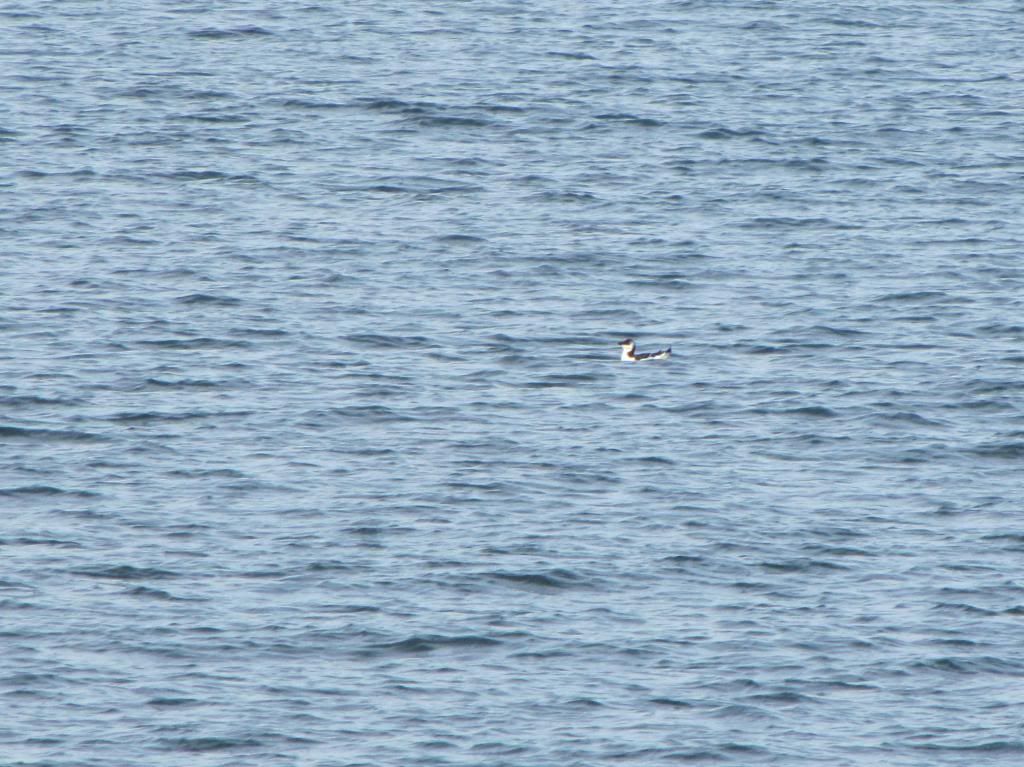 Razorbill, Halibut Point
Oh and a wintering Hermit Thrush, hanging near a berry supply.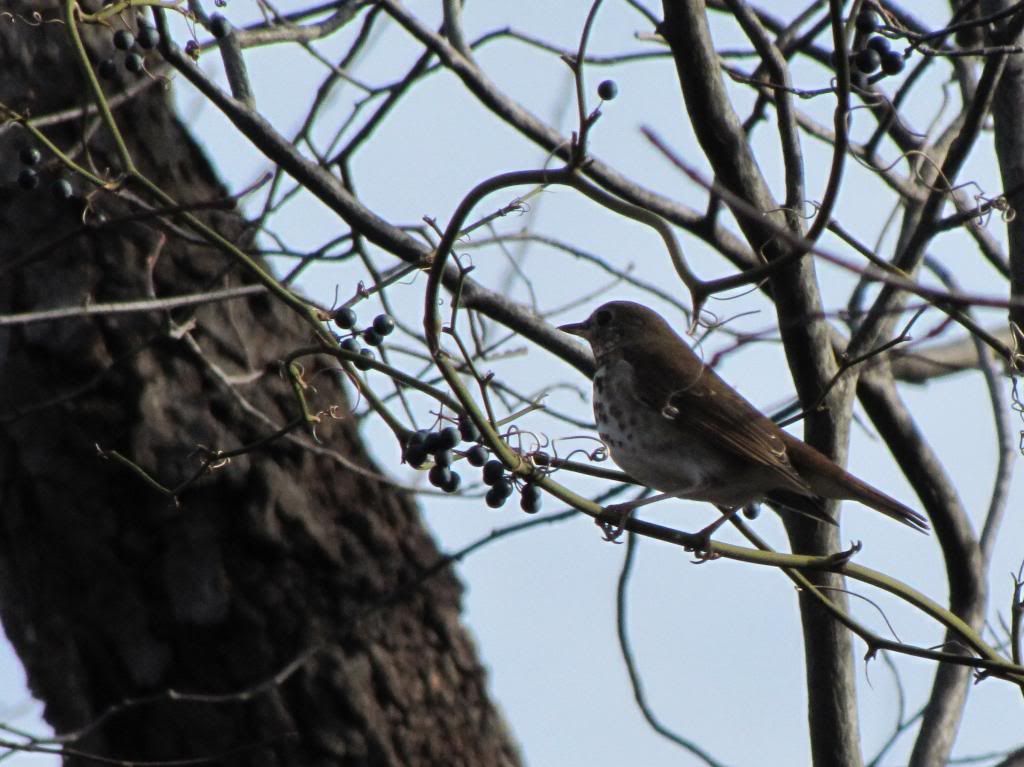 Hermit Thrush, Halibut Point
School starts again tomorrow. It might be a while until I have a day like this again.