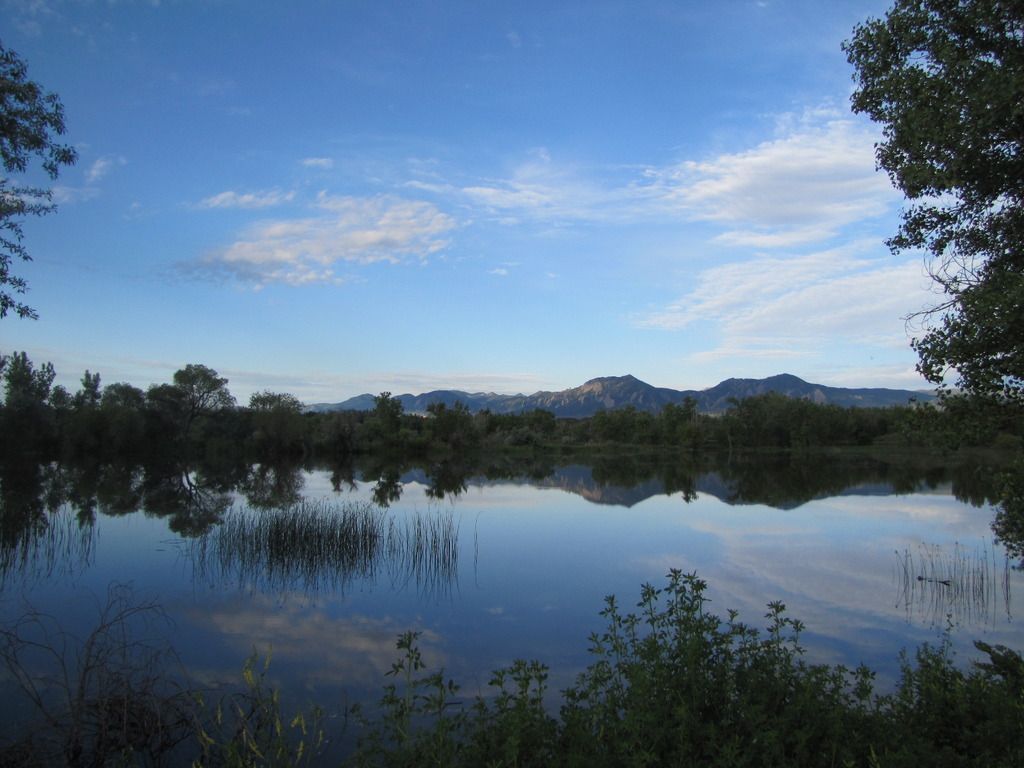 Walden Ponds Wildlife Habitat, Boulder, CO
Eager to explore as many different Colorado habitats as I could before leaving, I checked the online records of a local birding club and decided that nearby Walden Ponds Wildlife Habitat, a natural area reclaimed from a gravel pit, was my best shot at wetland birdlife.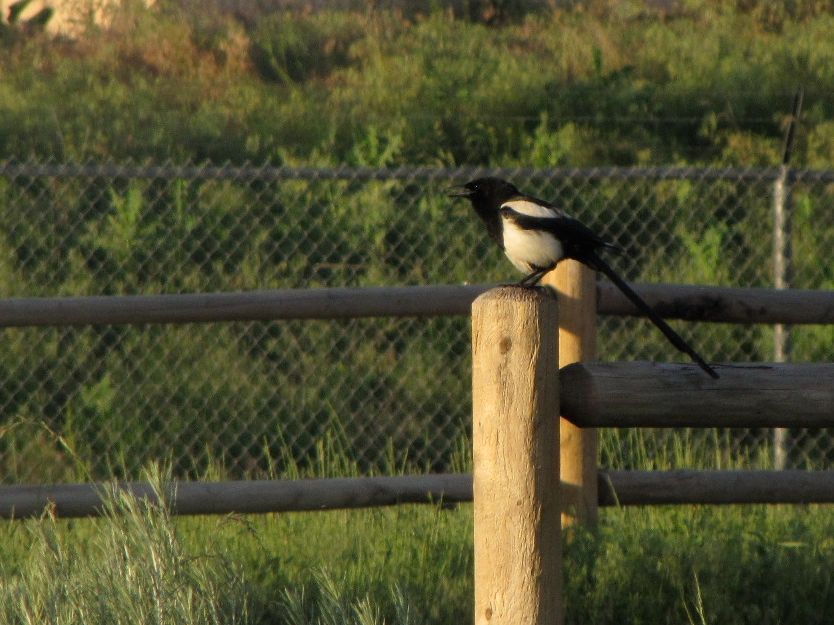 Magpie
Very birdy indeed, and also very flooded, perhaps limiting the opportunities to see some species that prefer a slightly marshier environment. It was a good reminder that this part of Colorado is actually a transition zone between east and west, so it felt, in many ways like an east coast wetland. Red-winged blackbirds dominated, and there were yellow warblers, common yellow-throats, warbling vireos, even a black-capped chickadee. Plus magpies and pelicans to remind me exactly where I was.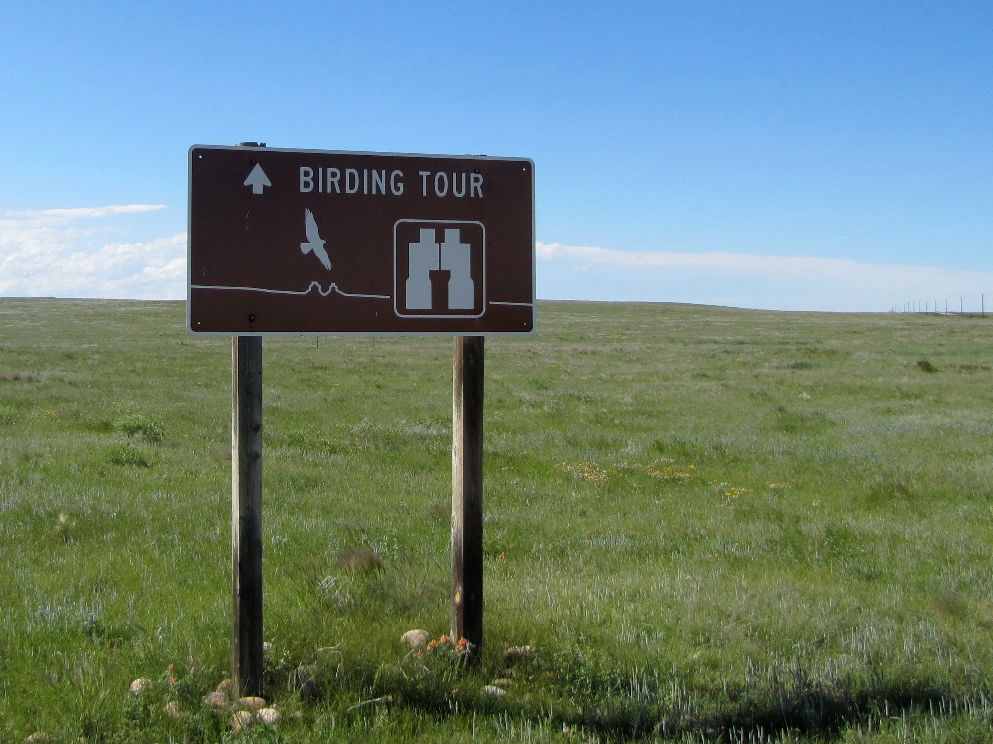 Start of Pawnee Grasslands Birding Tour
After my conference duties were finished in the afternoon, I headed out to my final stop: Pawnee National Grasslands, rightly deemed "legendary" in some guides. The Folzenlogen guide describes an extensive tour that incorporates the eastern and western areas. I stuck with the shorter and more convenient "Birding Tour" designed by the local Audubon chapter and very well organized and marked.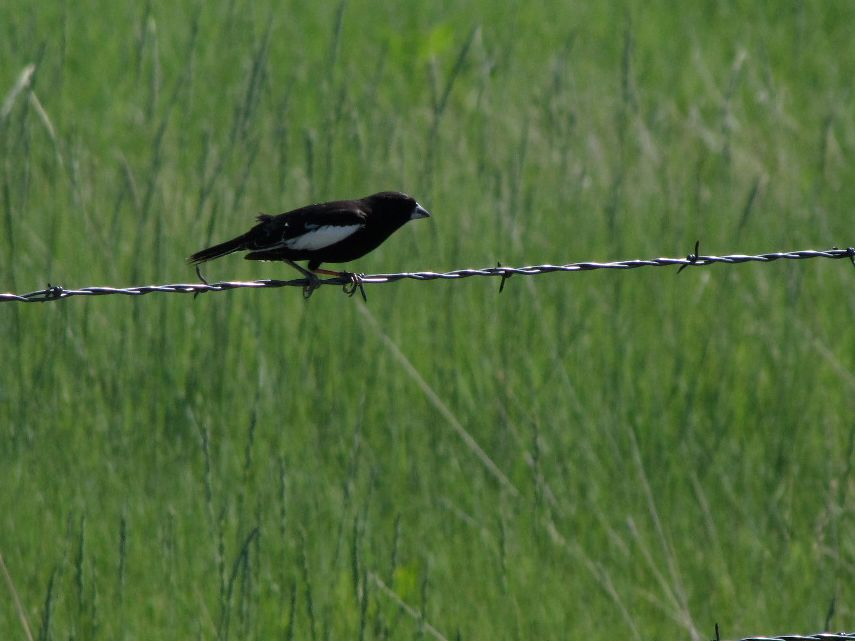 Lark Bunting
There are some pretty cool birds (longspurs, mountain plovers) supposedly inhabiting these grasslands but lark buntings dominated to such an extent that it was hard to see much else.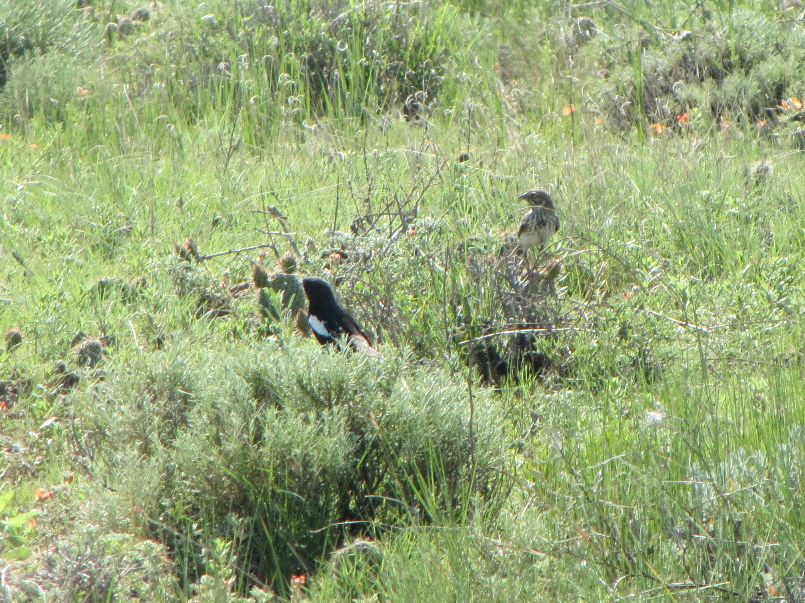 Lark Buntings
Not that I minded. The echo-like flight songs of a community of lark buntings is one of birdsong's great musics. Particularly when there are western meadowlarks to provide a little melody. And some distant gunshots (target practice is a popular local activity) for percussion.
The other dominant bird was the horned lark, the young of which littered the gravel road and were a constant concern flying ahead of my car. They were evidently enjoying the great supply of large locusts that also flew ahead of the car and sometimes into the window.
Horned Lark
And western meadowlarks are truly abundant still in this area of the world.
Western Meadowlark
I enjoyed my casual encounters with road-side prairie dogs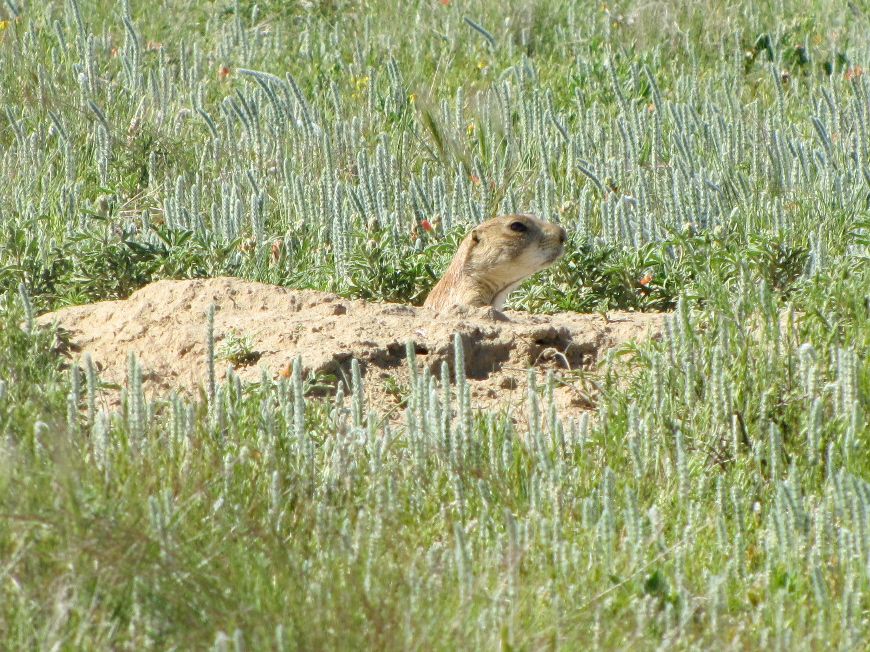 Prairie Dog
and the burrowing owls they hang out with.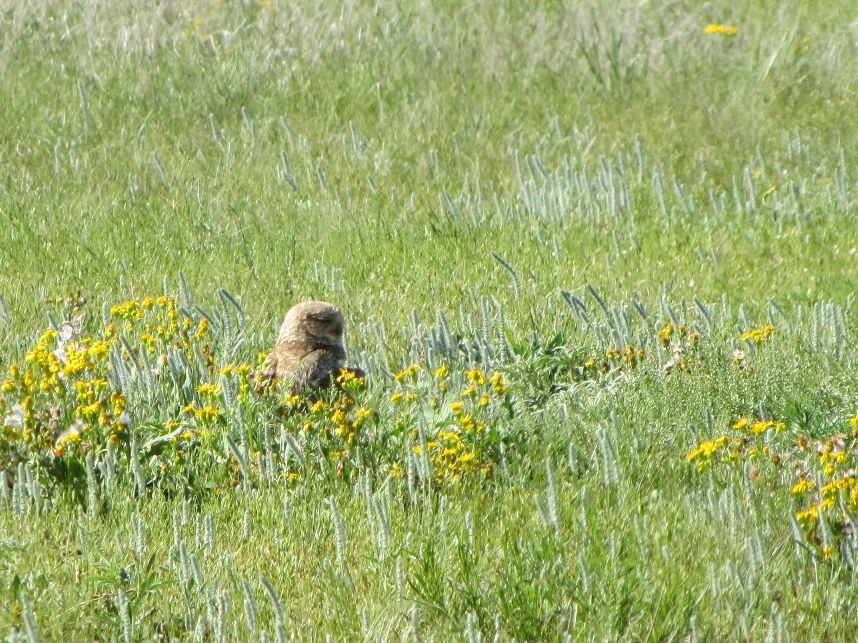 Burrowing Owl
And, after a long wait, I finally stumbled upon a genuine Swainson's hawk, just sitting on a post, as if on display.
Swainson's Hawk (immature)
I will admit the highlight of the visit was not a bird encounter.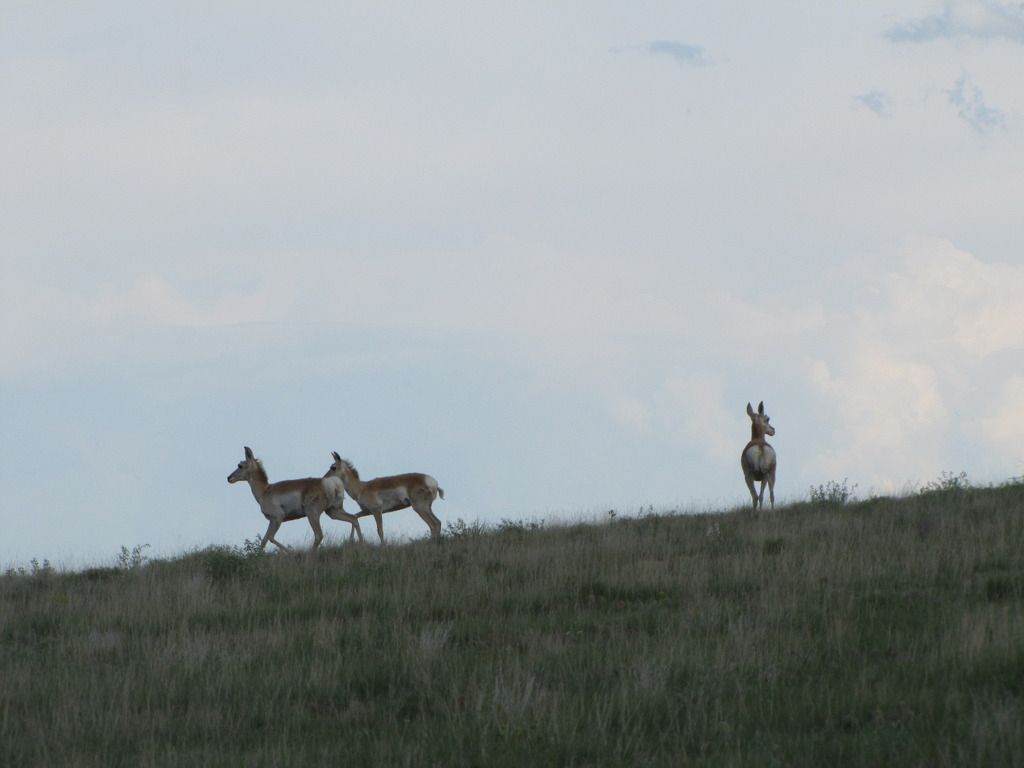 Pronghorn Antelopes
Rather, it was the pronghorn antelopes that would appear in the distance (some with tiny running children)
Pronghorn Antelope
and sometimes rather closely, that made the trip truly exciting.
Sunset
I left the grasslands heading directly for the airport and quickly found that the recent flooding had left several north-south roads and bridges unusable. After some garmin/iphone map coordination, I was finally able to design a route around the disaster, but I got some glimpses of the terrible wreckage. On the way to airport I saw the most spectacular sunset over the mountains I've ever seen in my life.