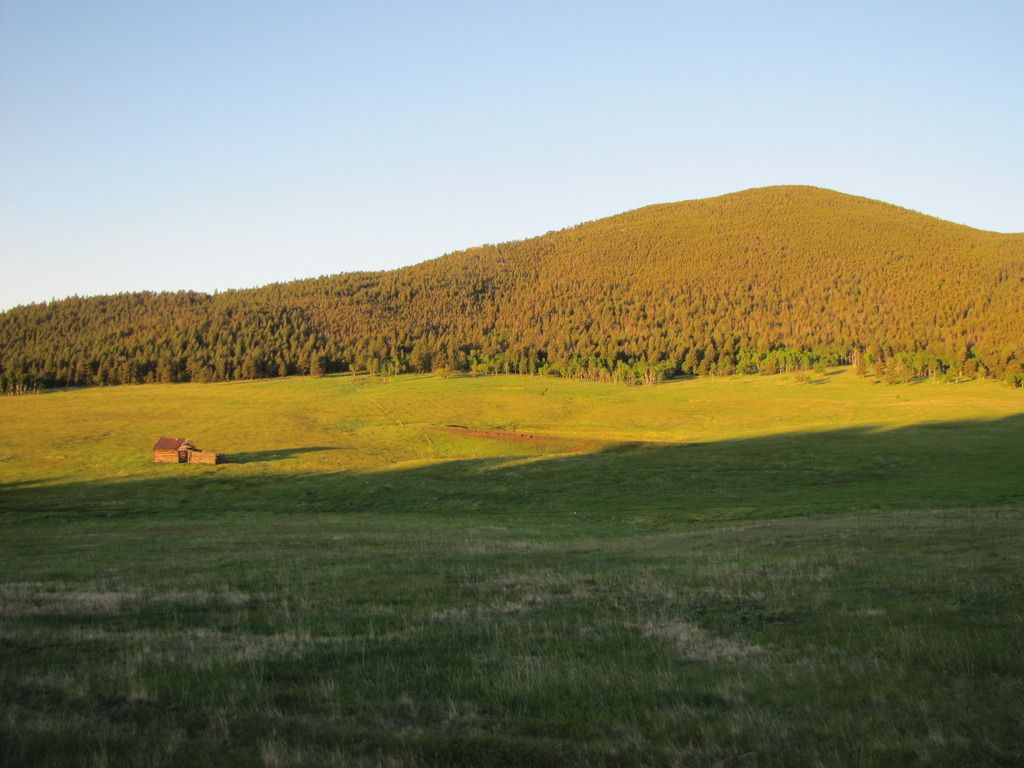 Elk Meadow, Jefferson County, CO
Both Pettingill (1953) and Robert Folzenlogen's
Birding the Front Range
(1995) describe Mt Evans Road as an essential birding trip, so I left before 5 am to make the drive south, with the goal of beating the weekend crowds. First stop was Elk Meadow, in hopes of spotting actual elk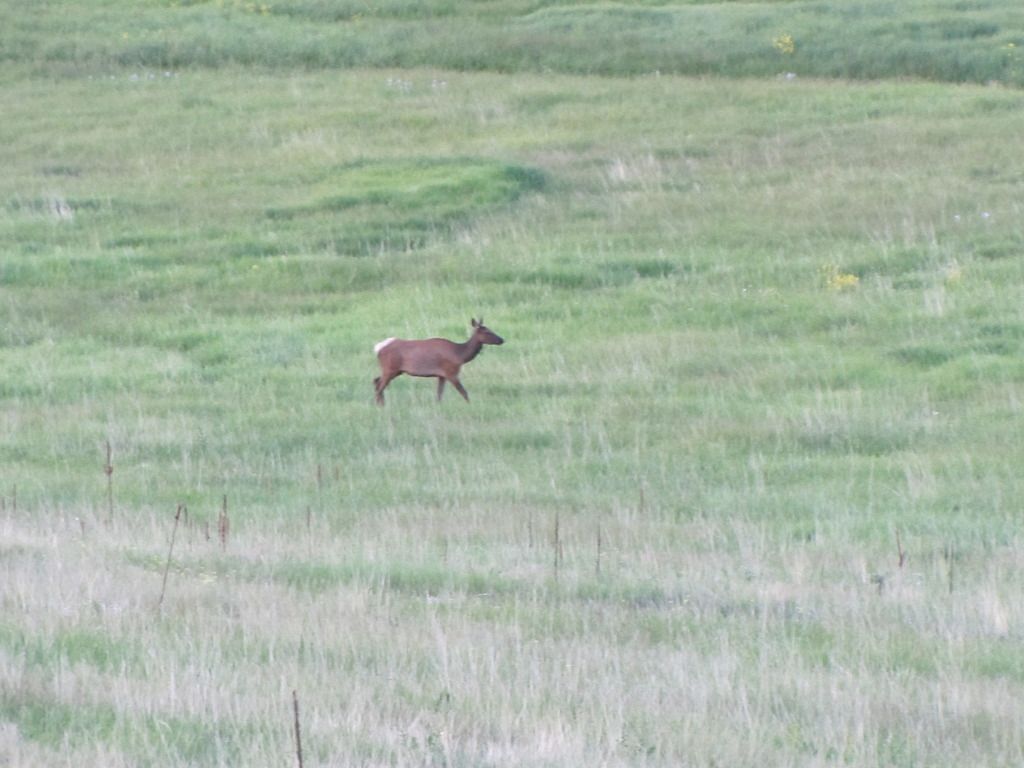 Elk, Elk Meadow
(check). And mountain bluebirds.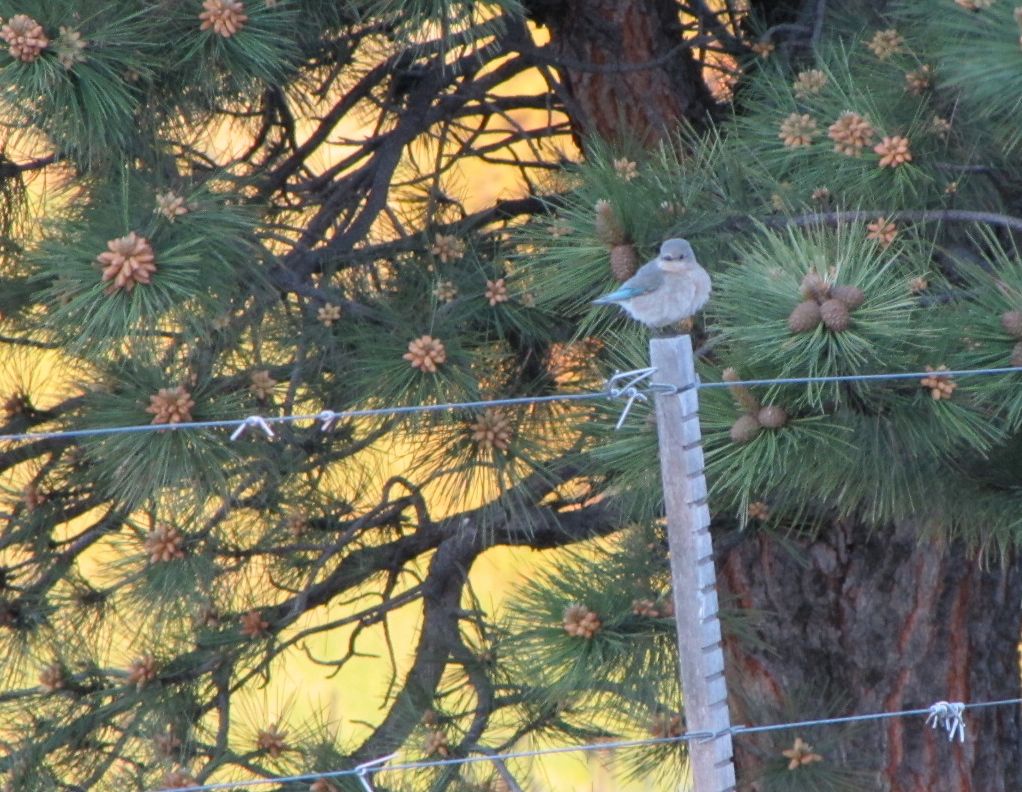 Mountain Bluebird, Elk Meadow
(check). Then it was off towards Mt Evans on Squaw (really, Colorado?) Pass Road. "Spectacular" doesn't do justice to the views, particularly on a sunny June morning. You are really in the mountains.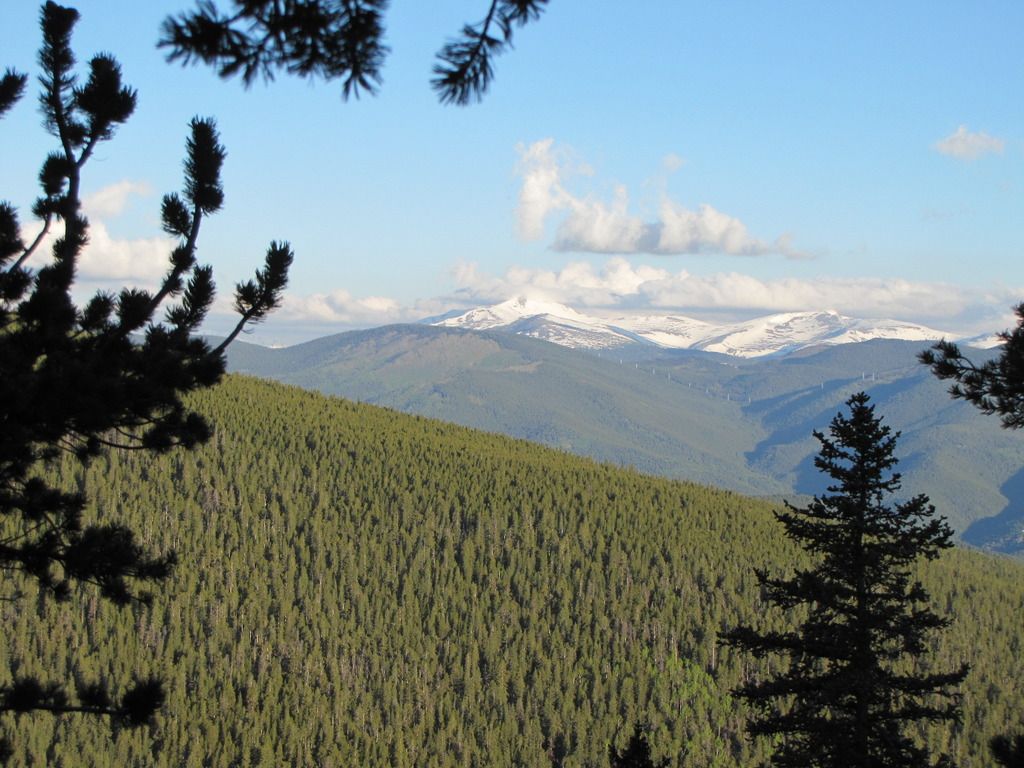 View from Squaw Pass Road
But, as fate would have it, Mt. Evans road was closed (too much snow in May) and all the parking around the gate and nearby Echo Lake was full because of an early morning road race. Turns out I didn't leave nearly early enough...
So it was off to Genesee Park, one of the Denver area mountain parks, described in Pettingill as a superior birding location. Wow, was he right! Immediately, right off the parking lot, a red crossbill, singing from a tree top.
And more spectacular front range views. And I saw a bobcat.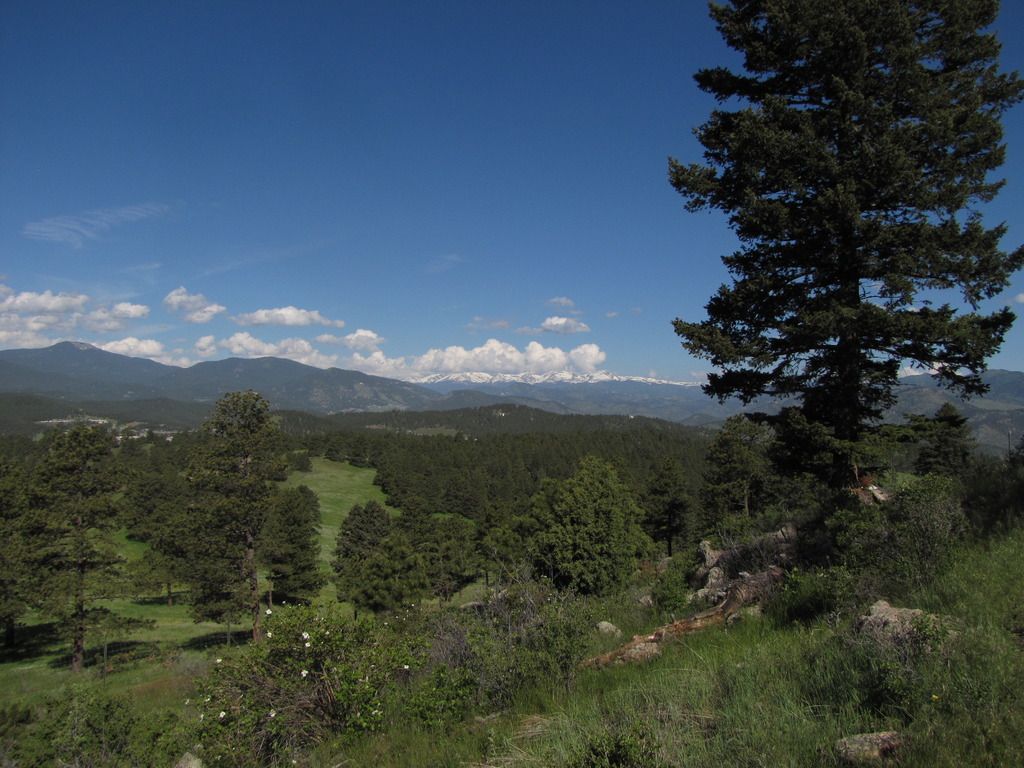 View from Genesee Park
Favorite bird sight: a pair of long slender Townsend's solitaires flycatching near the bison (unseen) enclosure.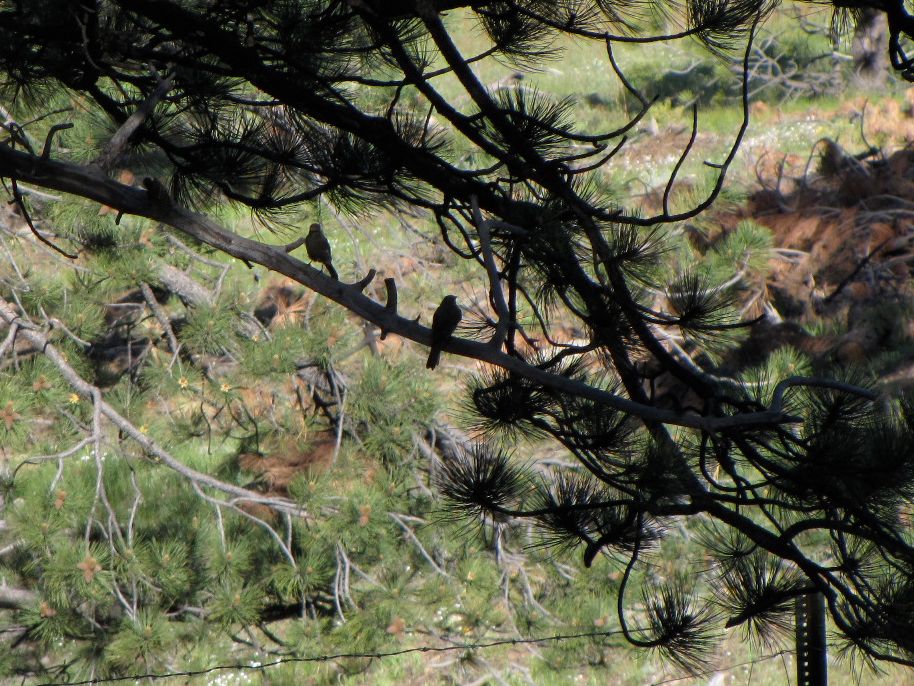 Townsend's Solitaire pair, Genesee Park
Second favorite sight: a bluebird (Western) and a swallow (Violet-green) fighting over a tree cavity. Sound familiar?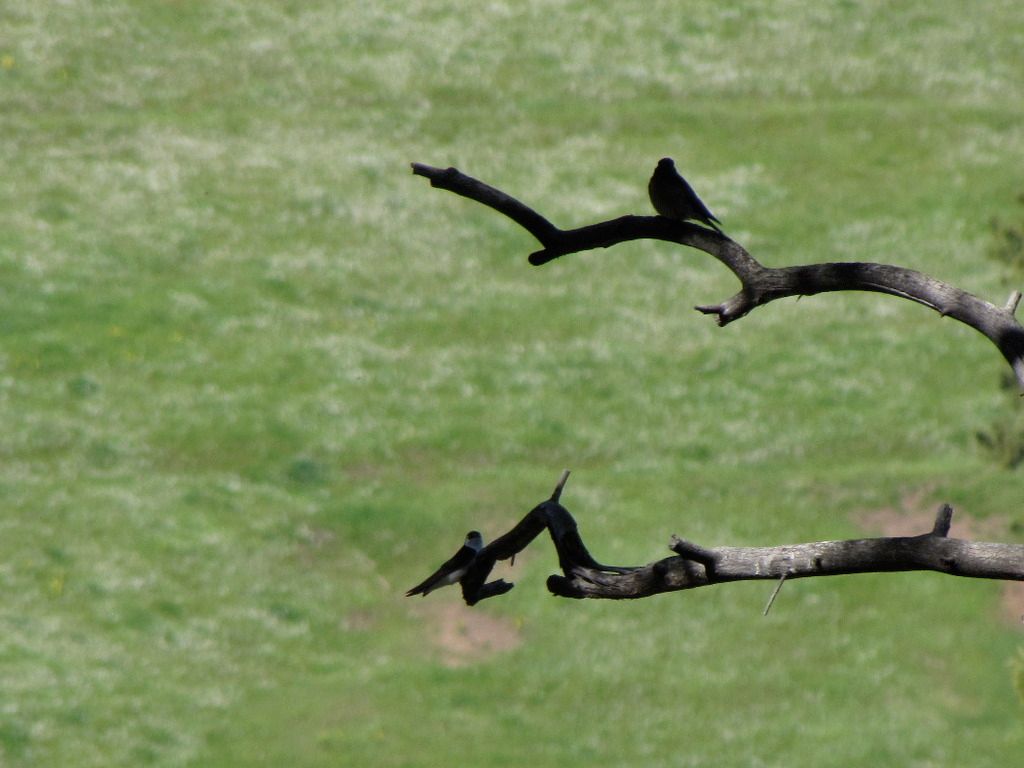 Western Bluebird vs. Violet-green Swallow, Genesee Park
Broad-tailed Hummingbirds were everywhere and impossible to ignore. I was charmed by their flight sounds as they zoomed straight up and down through the air.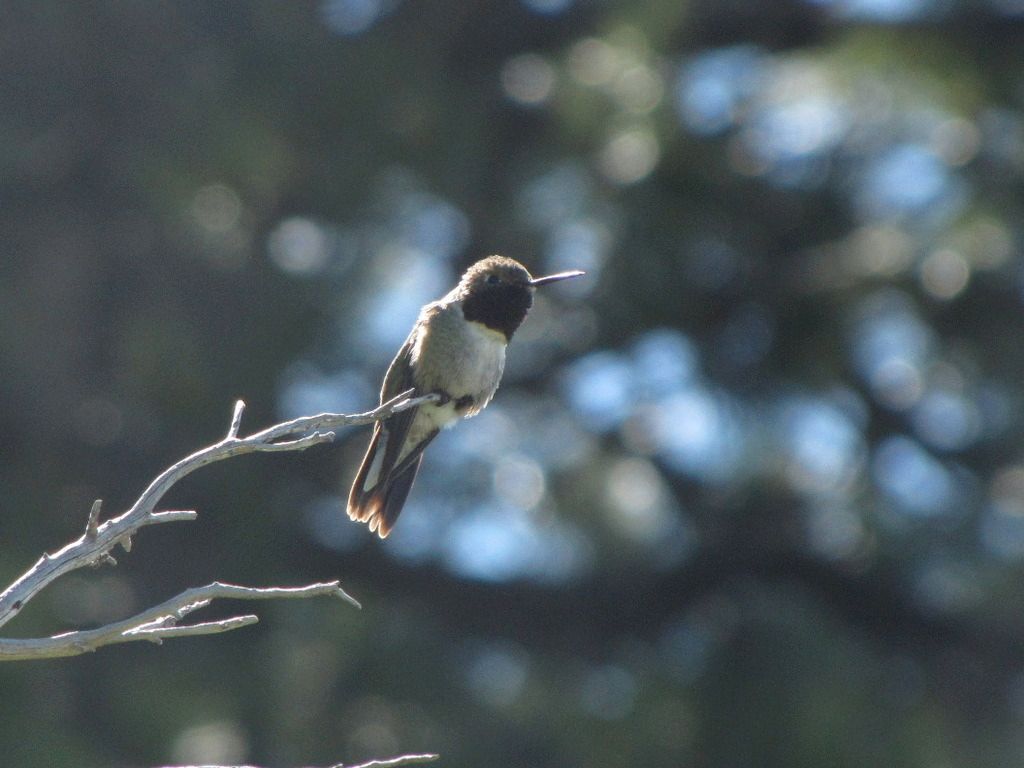 Broad-tailed Hummingbird, Genesee Park
On my way out, I encountered a group of local birders, who told me about a Williamson's sapsucker at a location they called the "condo tree." I tracked down the tree but only got a brief glimpse of the sapsucker as it chased off another bird. Which happened to be one of two pygmy nuthatches, apparently nesting in a cavity.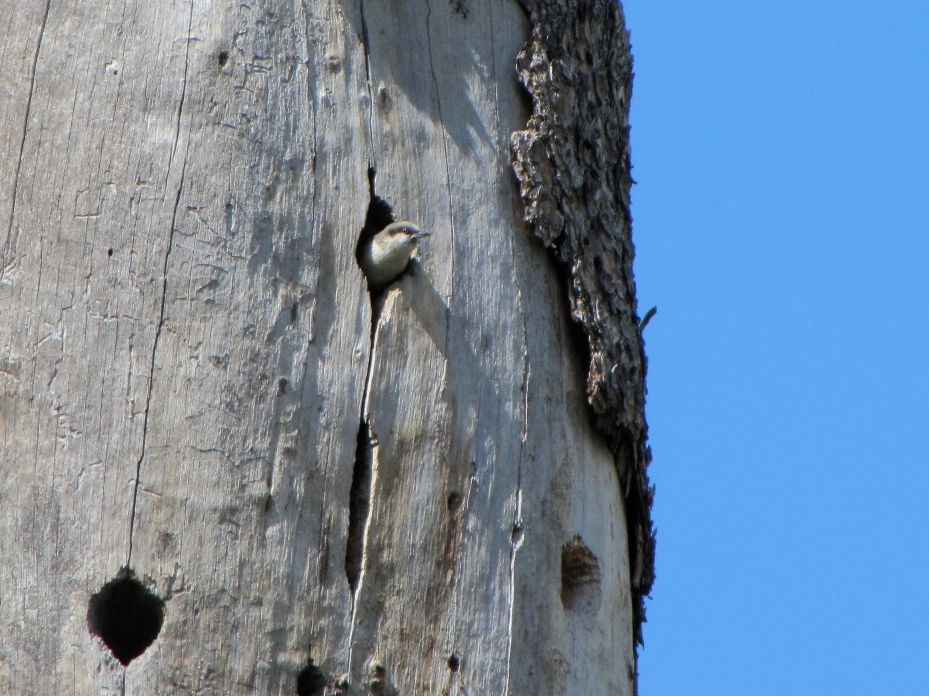 Pygmy Nuthatch, Genesee Park
One final location, also highlighted in Pettingill: Red Rock Park, a very popular, as it turned out, hiking, jogging, dog-walking, and mountain biking location.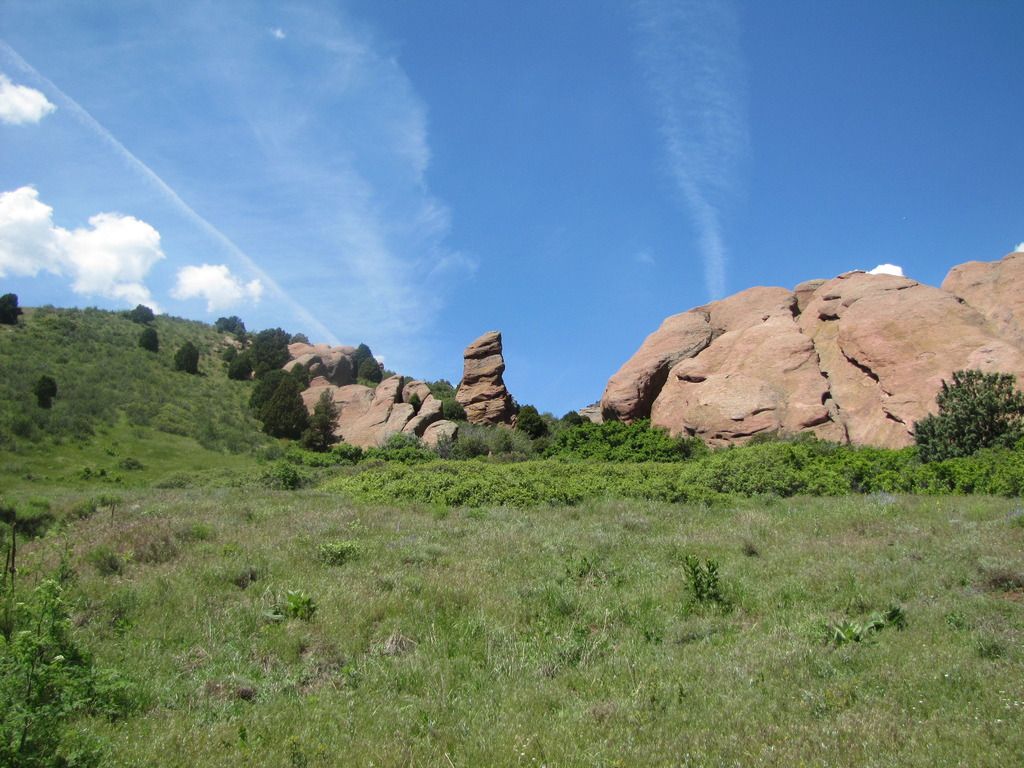 Red Rock Park
In retrospect I regretted starting out at the relatively unfruitful path to Mt Evans. A cooler, less crowded Red Rock Park would have been quite welcome. That said, it was still quite birdy in the late morning, with meadowlarks and towhees in the meadow, and genuine feral rock doves and canyon wrens in the scrubbier parts. There's enough water to satisfy Bullock's orioles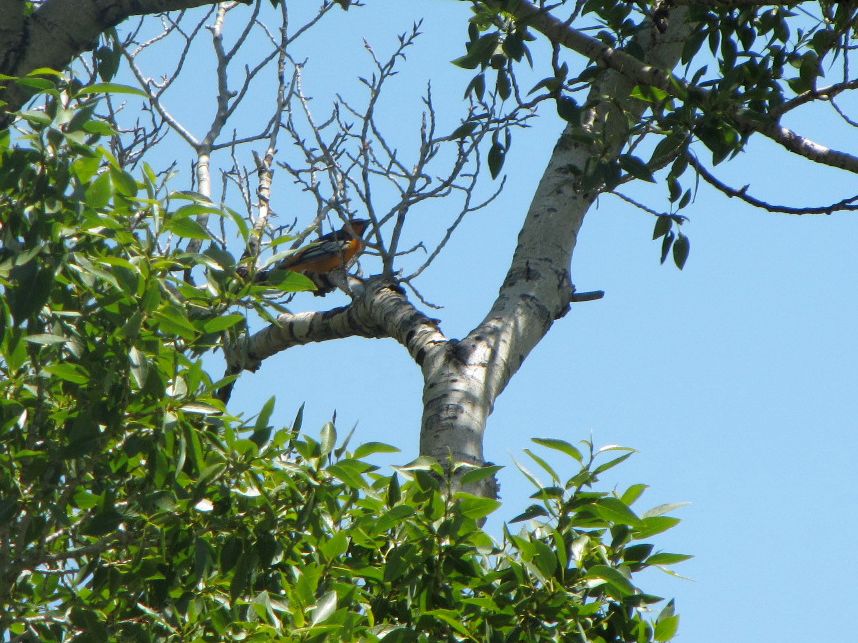 Bullock's Oriole, Red Rock Park
and lazuli buntings.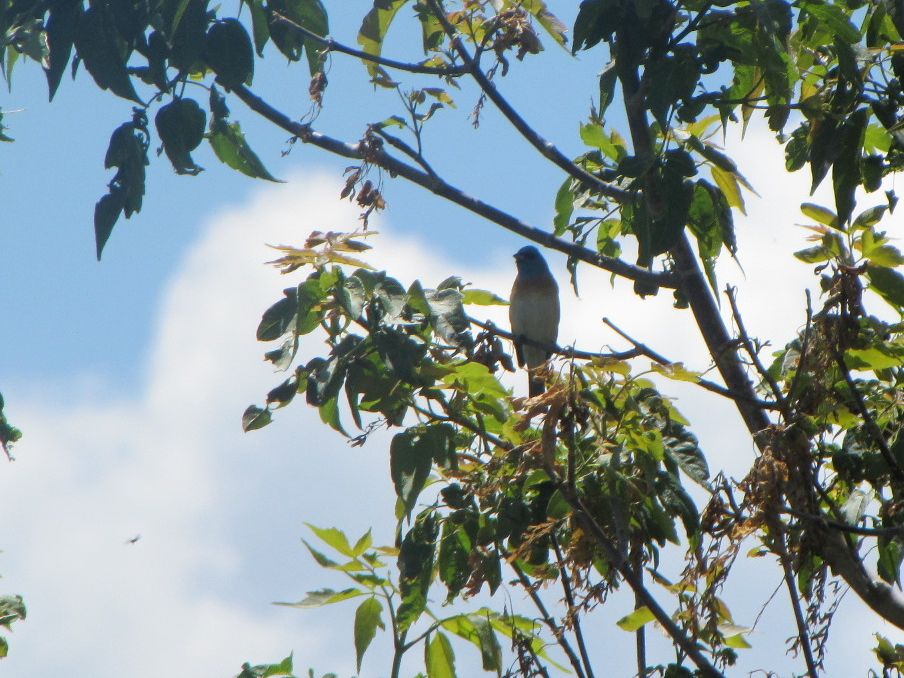 Lazuli Bunting, Red Rock Park
And yellow chat listening sessions are readily available. An extremely satisfying morning of birding. The next day would be even more ambitious.