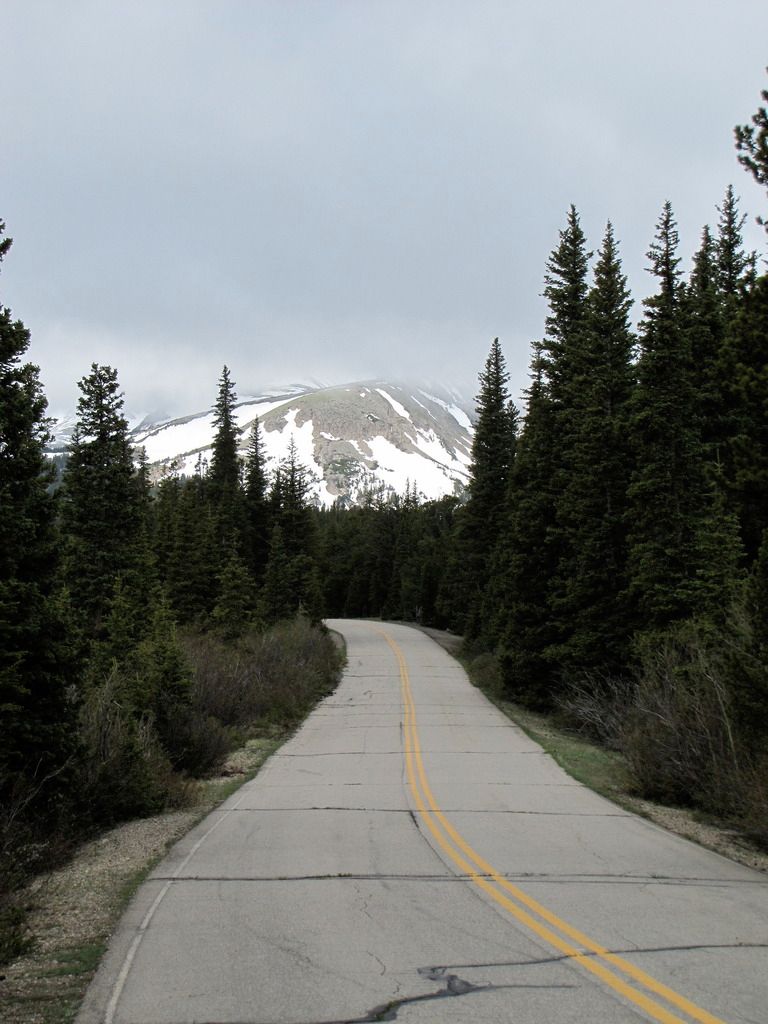 Brainard Lake Road, Ward, Colorado
Earlier in the year I had discovered a used copy of Olin Pettingill's 1953
Guide to Birding (West of the Mississippi)
. In Boulder for the weekend at a conference, I was ready to test whether it still held up. The book detailed a trip down Boulder Canyon Drive to Nederland and then north to Brainard Lake and Mt. Audubon via Peak-to-Peak Highway. So there I went.
Boulder Creek from Boulder Canyon Road
Boulder Canyon Road was my first real introduction to the area and I must say I was blown away. Torrential rains the previous week had caused serious flooding in the area and turned Boulder Creek into raging rapids. But the first stop in the Pettingill guide, Boulder Falls, where one can see dippers and Steller's Jays, was closed because of rockfall hazards. Alas, but there was plenty more to see ahead.
I stopped for a bit at Barker Reservoir, where I had my first of many encounters with a broad-tailed hummingbird, and then headed north up the spectacular Peak-to-Peak Highway.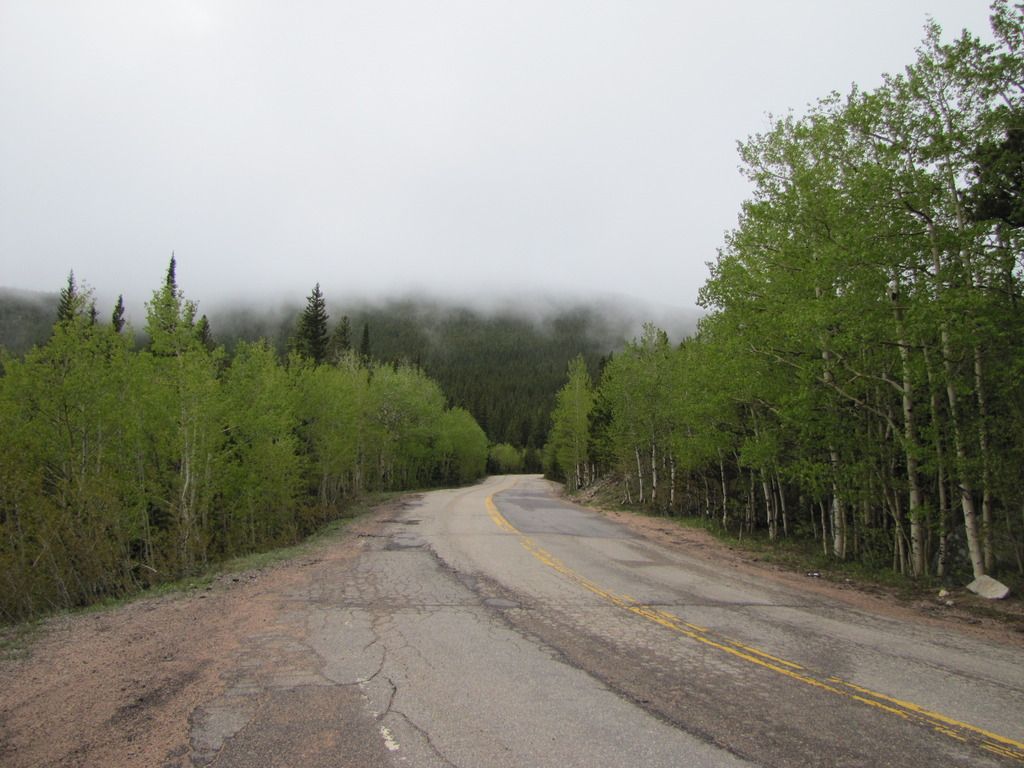 Brainard Lake Road
Finally on a very quiet Brainard Lake Road, I was ready for a little safari-style birding. Despite a little bit of rain, I drove slowly with the windows down, hoping to detect something interesting. Almost immediately, a familiar song, but extremely close: hermit thrush.
The local twist: the gargling of a mountain chickadee and the song of a ruby-crowned kinglet. Shortly after, chickadee song joined the chorus.
I arrived at the gates of Brainard Lake Recreational Area, the only one there. I soaked up the sounds and sights.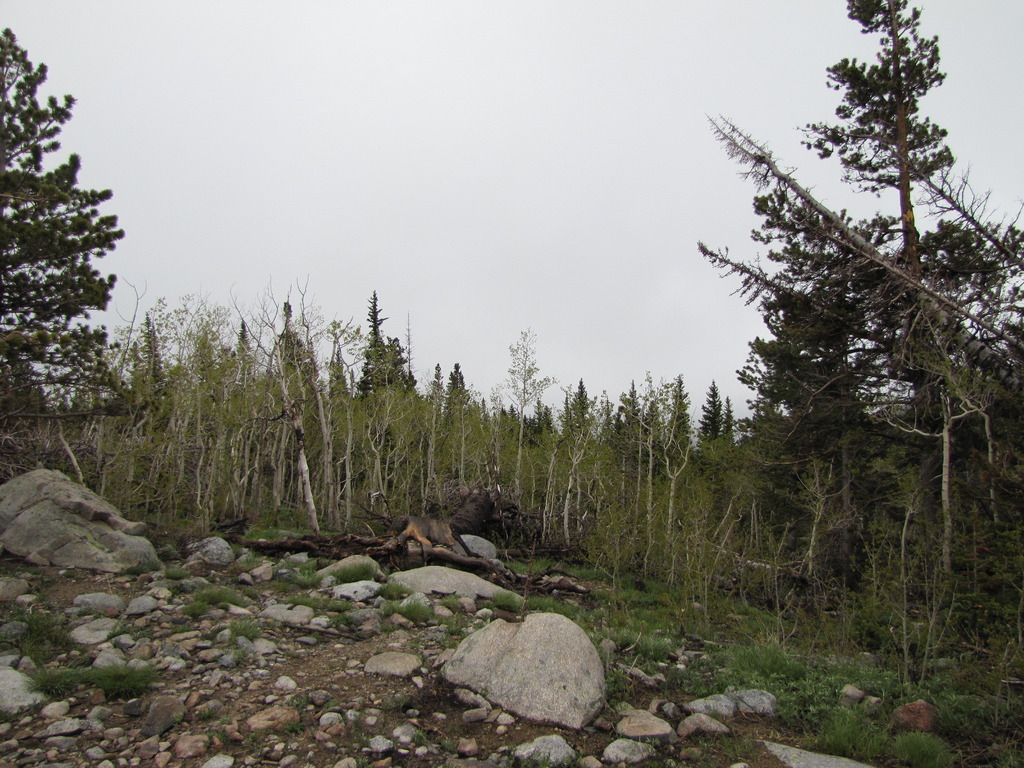 Scene of an apparent fire off of the Brainard Lake Recreational Area parking lot
The gate was down halting any further car access. I walked down the road, abandoning dreams of Mt. Audubon and its ptarmigans and rosy-finches described in the Pettingill guide, but delighting in the snowshoe hares that hopped ahead of me.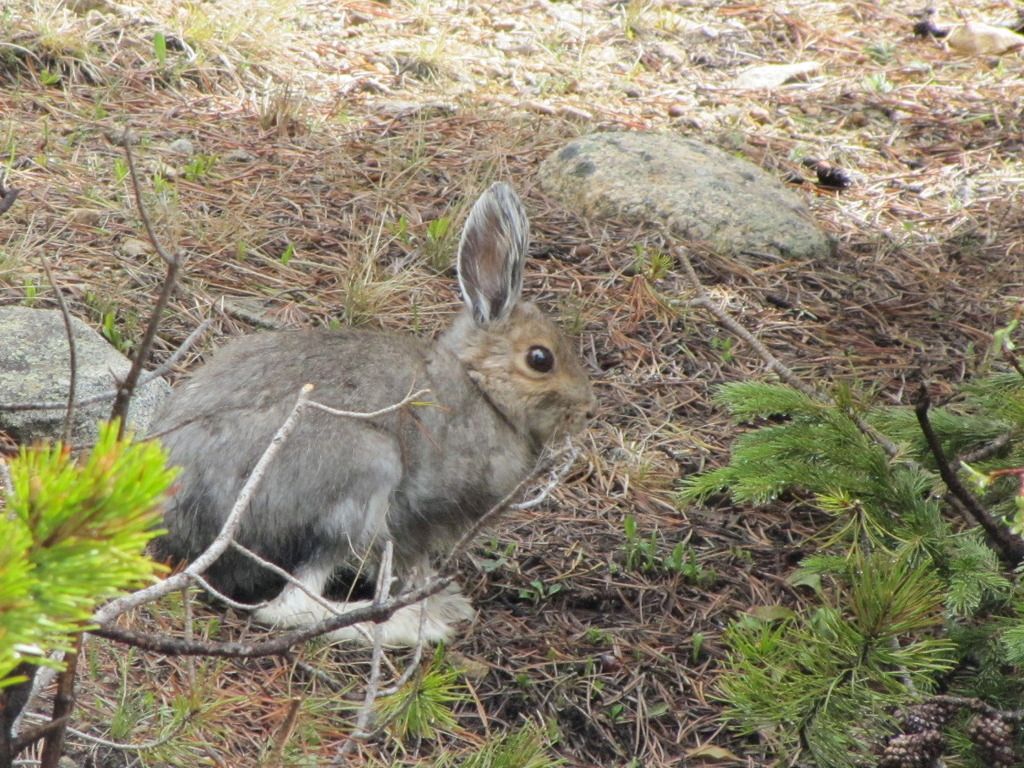 Snowshoe Hare
Nearby Red Rock Lake was as scenic a spot as one could want.
Red Rock Lake, with Mallards
There was still snow on the banks, and in addition to mallards, the unexpected bonus of a greater scaup couple. Generally speaking, the birdlife was familiar high altitude stuff with a Western wrinkle: yellow-rumped warblers, but of the Audubon, not Myrtle, variety; dark-eyed juncos, but strange gray and chestnut colored ones; red, not yellow-shafted, flickers. It was cool to see Wilson's warblers on their breeding grounds. And super cool to hear my first Clark's nutcracker, squawking away on a tree top.
In the end, I will have to say, the Pettingill guide held up after 60 odd years. A great introduction to the Boulder area. I would use it again the next day on a trip even deeper into the mountains.