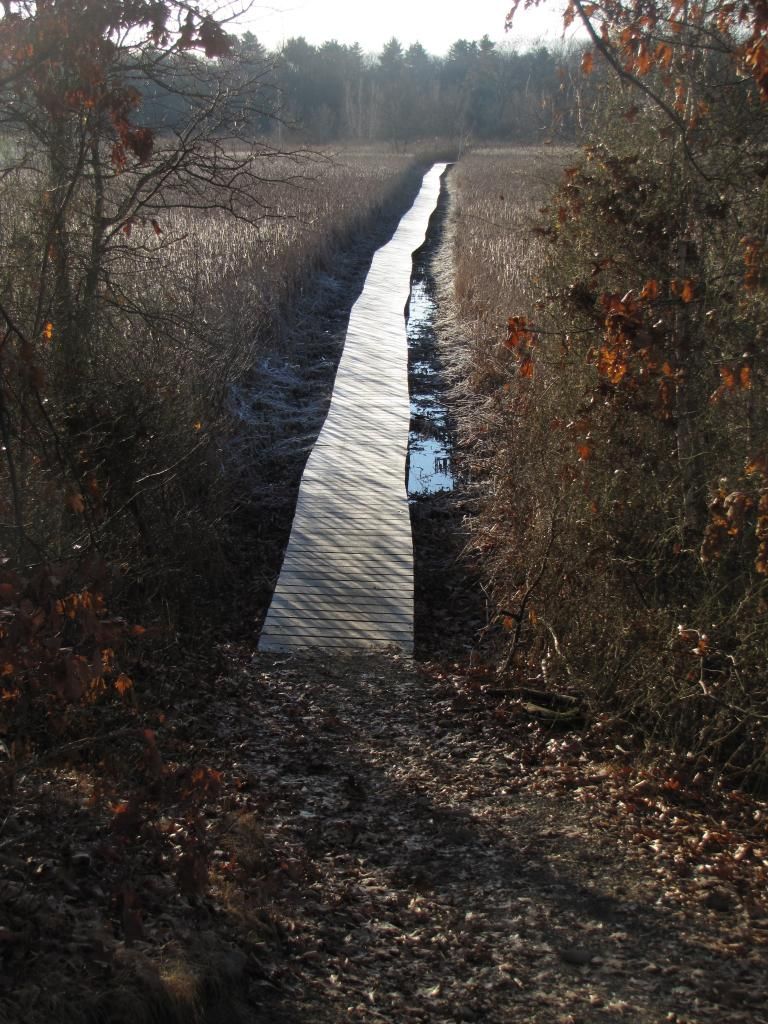 Cutler Park, Needham, MA
This morning I continued my practice of talking a walk in December and counting the birds that I saw or heard. This is the way the Christmas Bird Count started and how I prefer to celebrate its heritage. This year's specially formatted (Bird Lore style) count:
Needham, Mass.--Dec. 20; 7:15 A.M. to 9:35 A.M. Clear; ground bare; no wind; temp., 28 to 32. Canada Goose, 1; Mallard, 5; Hooded Merganser, 5; Red-Tailed Hawk, 1; Ring-billed Gull, 1; gull sp., 4; Downy Woodpecker, 3; Blue Jay, 4; American Crow, 2; Fish Crow, 1; Black-capped Chickadee, 14; Tufted Titmouse, 2; White-breasted Nuthatch, 2; American Robin, 2; American Tree Sparrow, 18; White-throated Sparrow, 2; Dark-eyed Junco, 6; Red-winged Blackbird, 18; American Goldfinch, 24. Total, 18 species, 117 individuals.--PETER OEHLKERS
Standing out this year were the birds unseen--no Mourning Doves, no Golden-crowned kinglets, not even a European Starling. Red-winged Blackbirds continue to overwinter.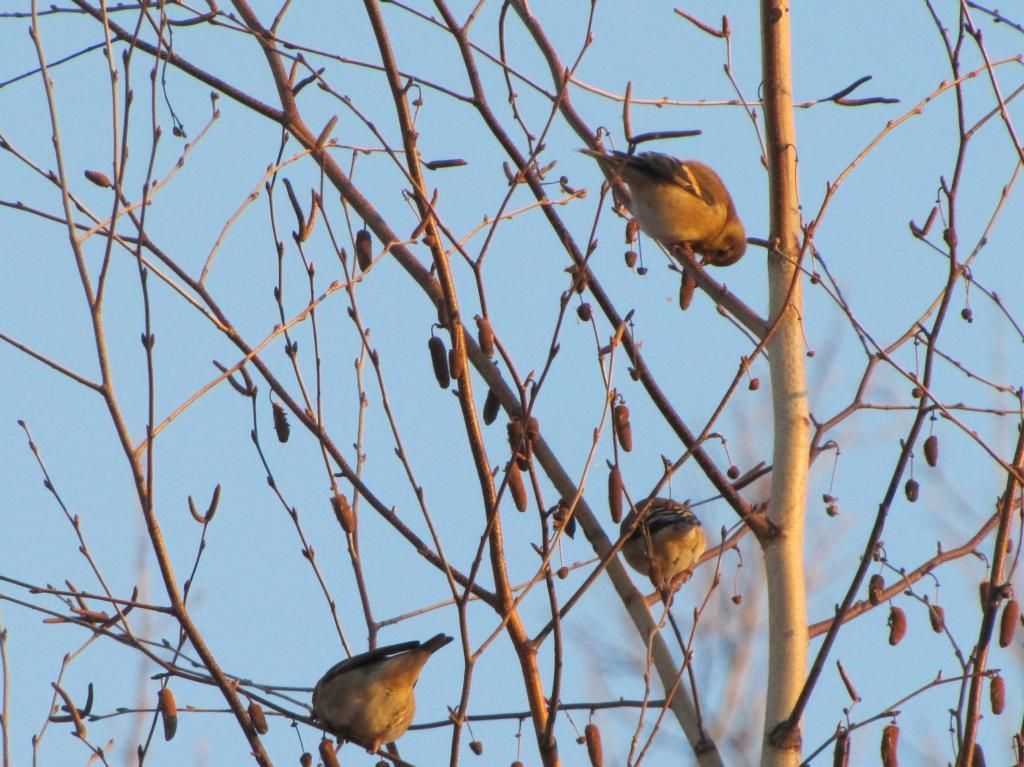 American Goldfinches. Cutler Park, Needham, MA
Stars of the day were the goldfinches, feasting on catkins.
Past CBC walks.