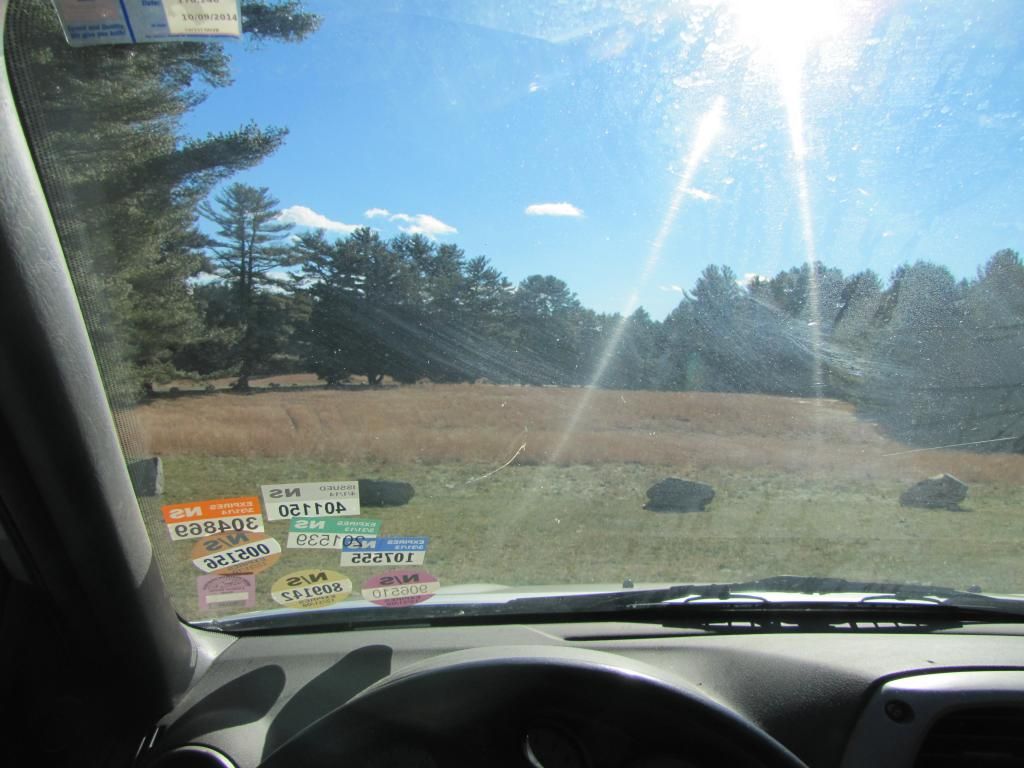 Ridge Hill Reservation, Needham, MA
There is was a wind advisory today, so I did what most people would. I headed down to Ridge Hill to record the wind in the trees.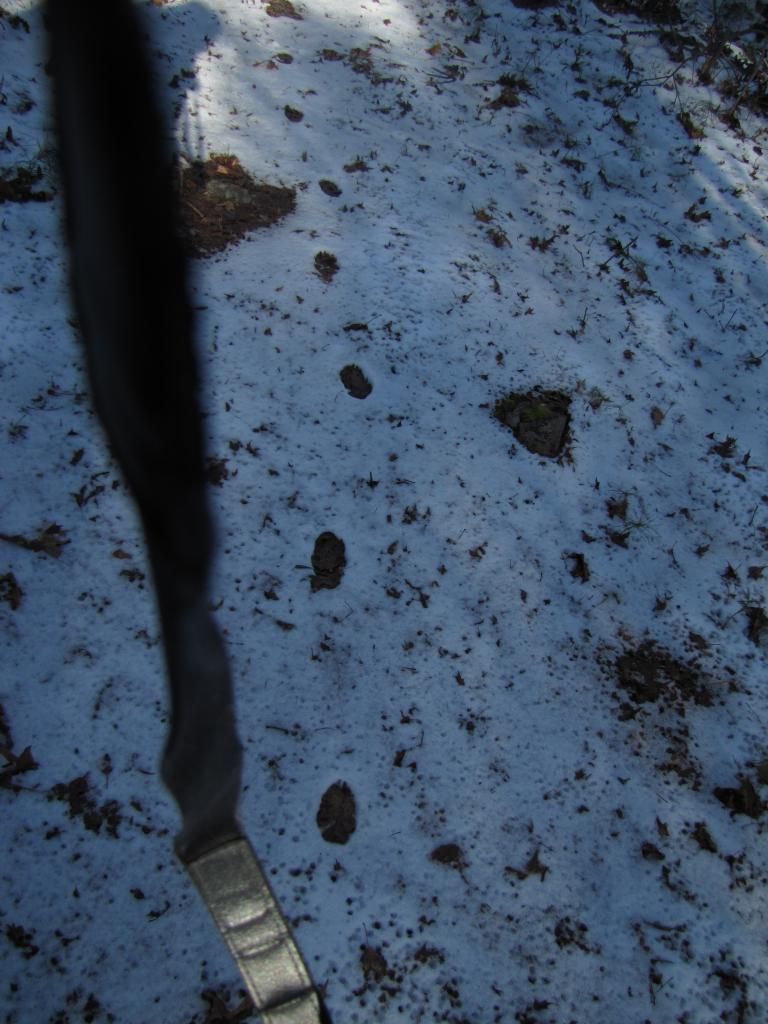 Coyote tracks on Chestnut Trail
I followed coyote tracks down to the Swamp Trail.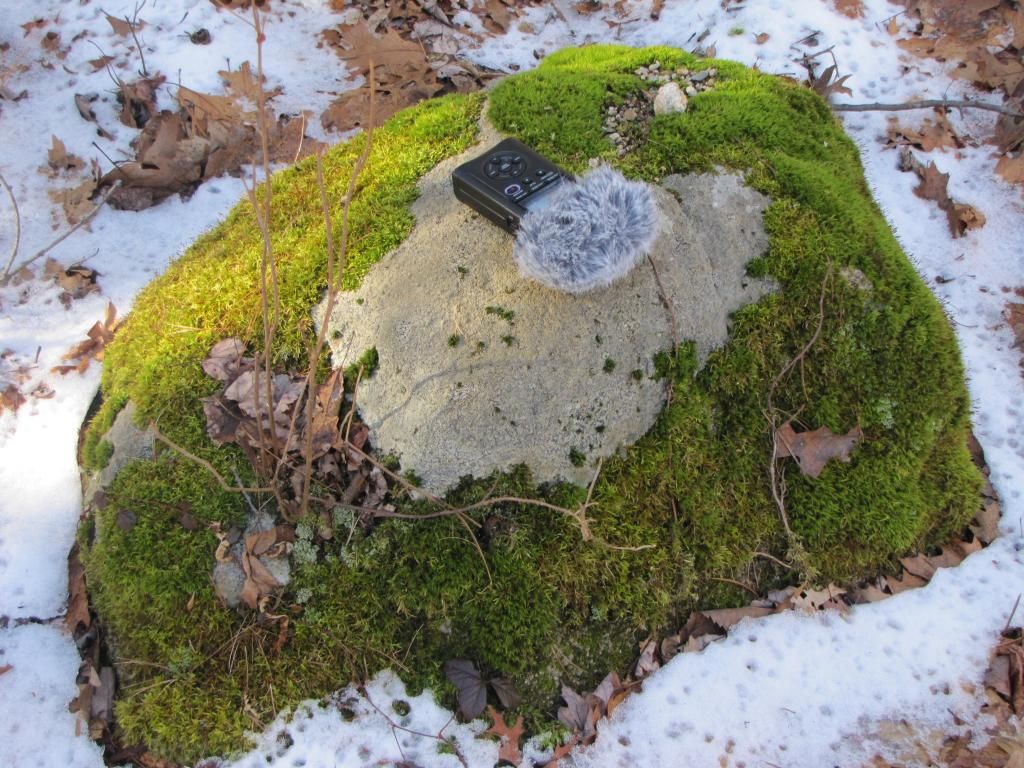 DR-40 on mossy rock
Arriving at the impassable part of the trail I hit record and placed my Tascam on a rock. Then I took a picture of it on the rock. Then I walked a short distance away. This is what the wind on a wind advisory day sounds like passing through the trees near the Swamp Trail muffled by a windscreen. Plus the sounds of me placing the Tascam on a rock, taking a picture of it, and walking a short distance away.
I stood and listened.
Looking at this. Then I walked over to the recorder, picked it up and pressed stop. You'll hear that too.