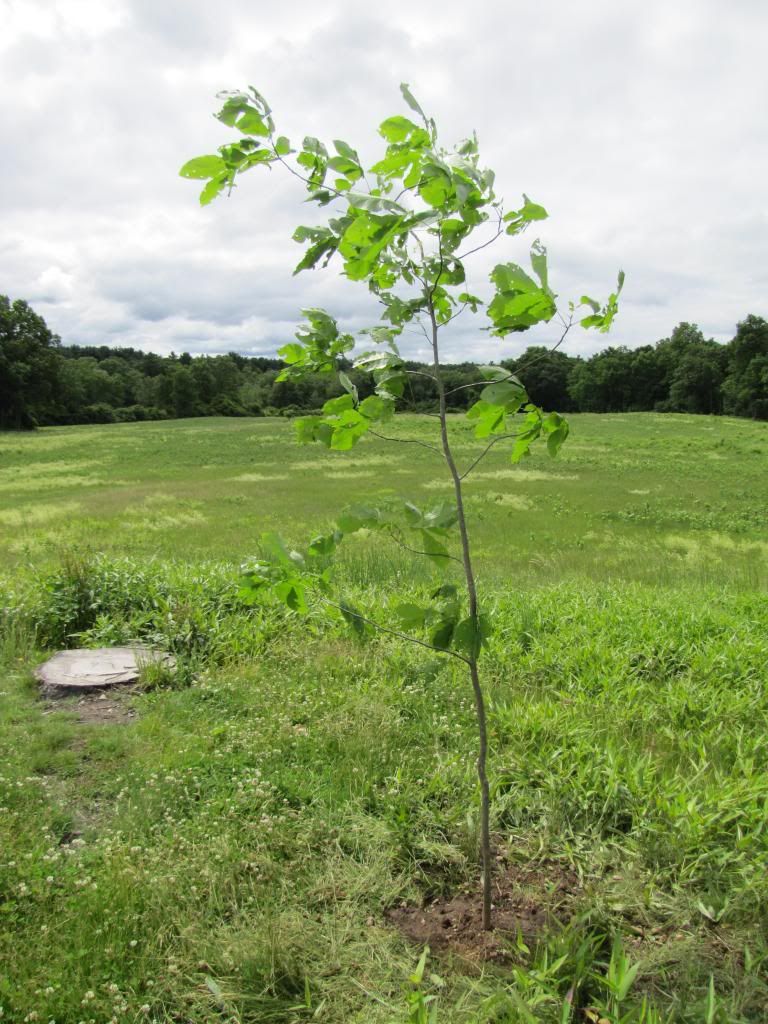 New shagbark hickory, Charles River Peninsula, Needham, MA
Someone, officially or unofficially I don't know, planted a new shagbark hickory atop the hill at the Charles River Peninsula. And the male bobolink is back. June 12 is about as late as I've had them at the CRP. Maybe there's some mystery breeding that I don't know about....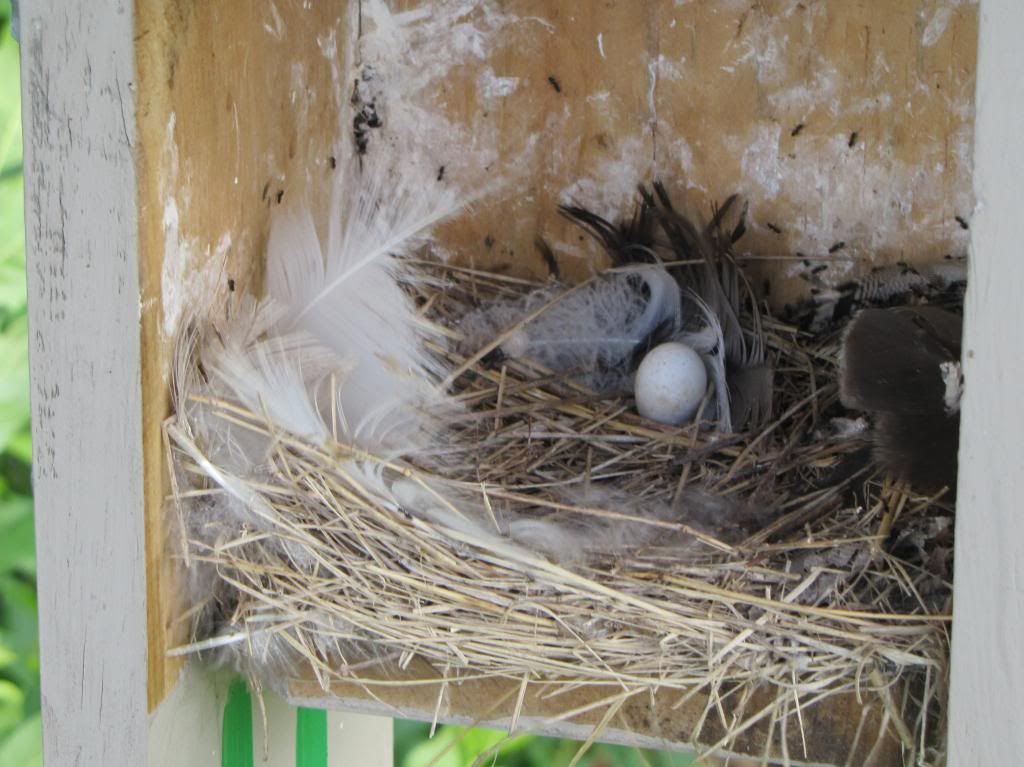 Tree swallow nest with single unhatched egg
Tree swallows are beginning to fledge. Two boxes so far. I saw one young fledging, to the distress of parent birds, causing trouble at other boxes.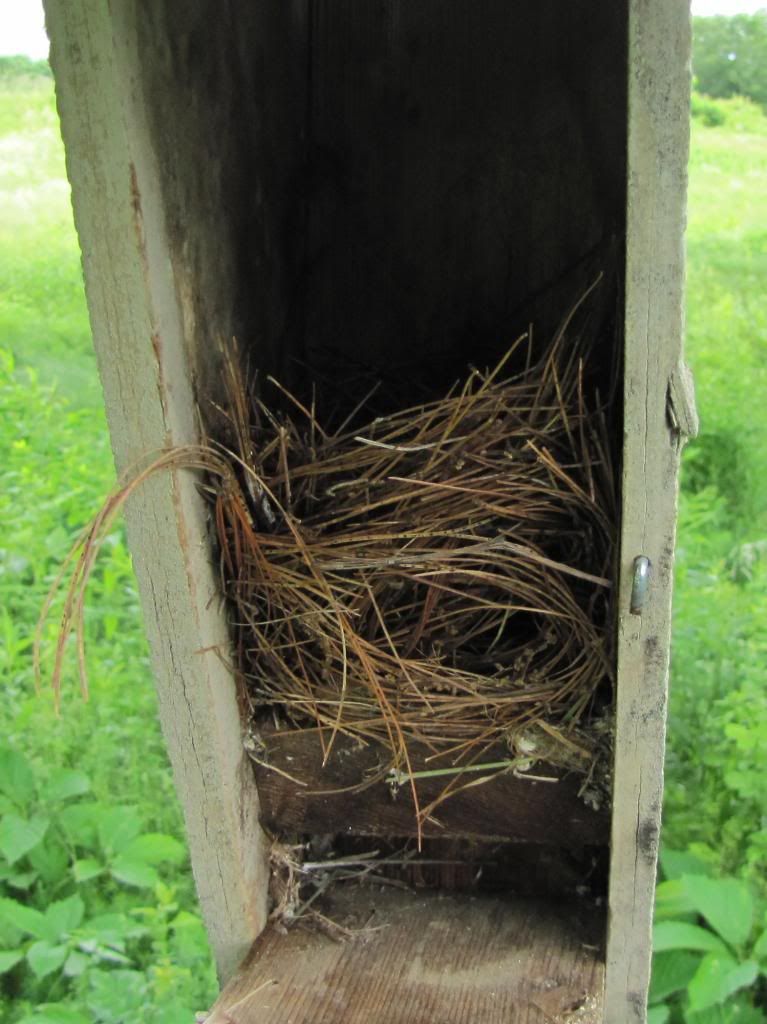 And as expected, the bluebirds are nesting again, in a box they've loved in the past (that had a house sparrow in it for a while this spring). The nest is again made of pine needles, but given the weather recently, it is very damp and apparently hastily constructed. We'll have to wait and see on this one.
Finally, the blackbirds have become extremely protective as their young fledge into the meadow. The resident red-tailed hawk can get no peace. Watch as the red-winged blackbirds and a common grackle attack it. (I've included a slow-motion clip so you can see in detail the real feather-pulling damage being done).