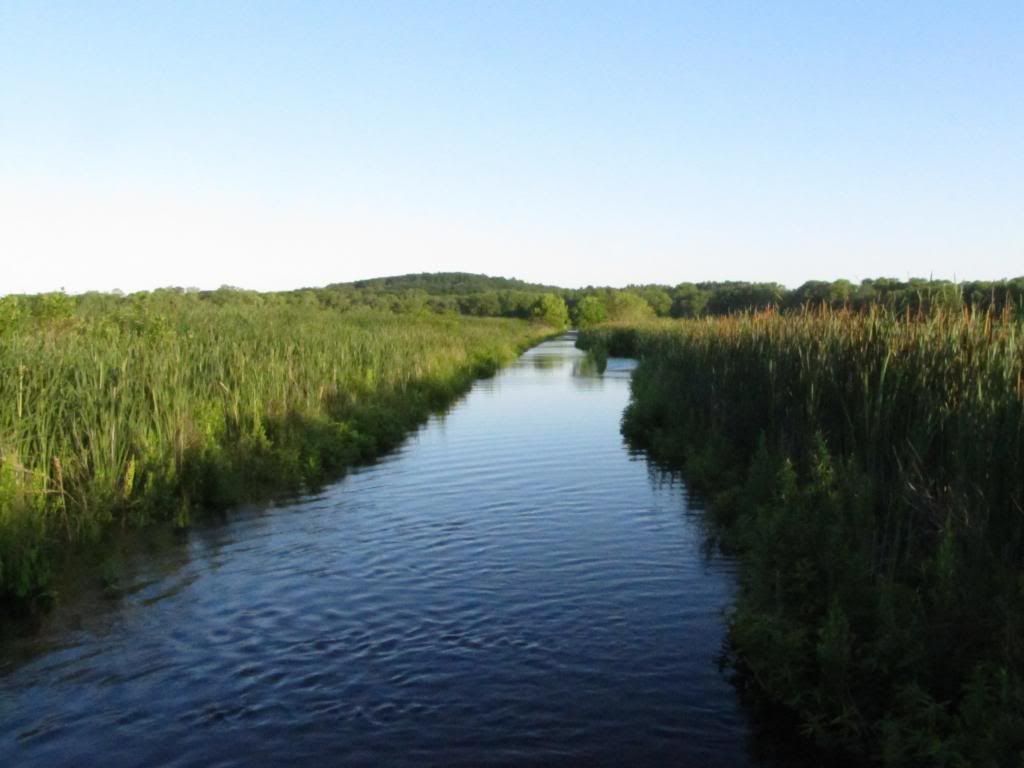 Dike Trail, Great Meadows NWR, Concord, MA
Great Meadows is flooded. The photo above gives you some sense of the depth of the water on the trail.
It came almost all the way up to the tops of my muck-boots.
Muskrats and mink swam the stream in front of me. And near the overlook, a fledgling barn swallow posed for photos.