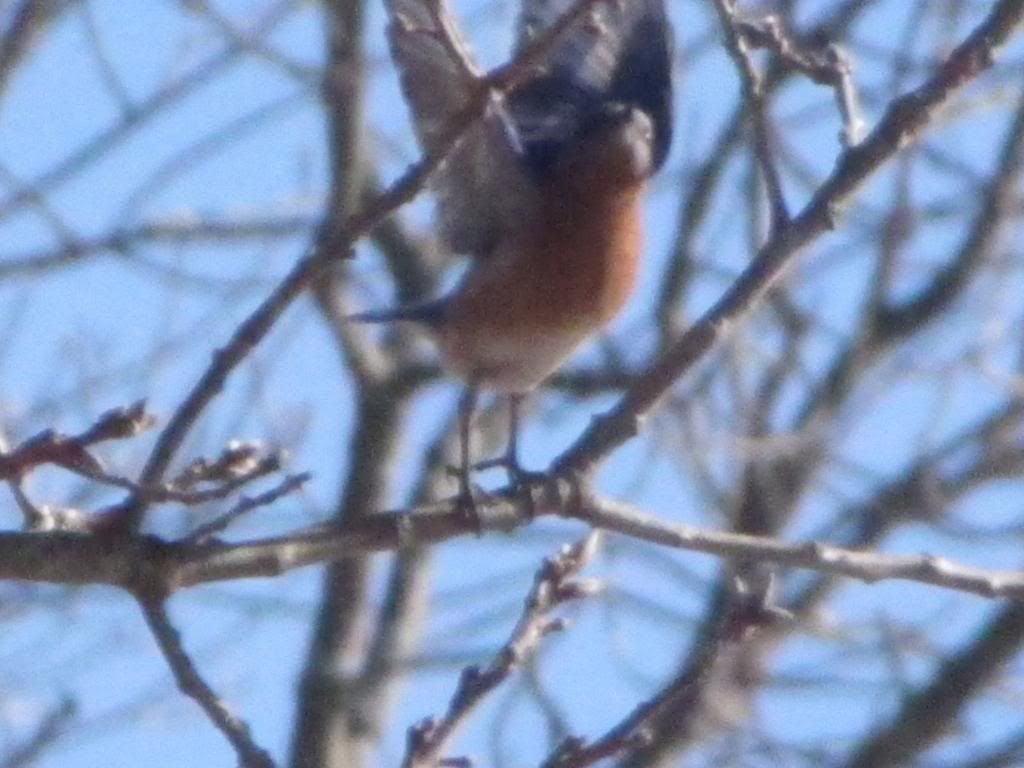 Eastern Bluebird, Charles River Peninsula, Needham, MA
Made the rounds this on this lovely sunny March afternoon to see if anything was happening, started off with the sights and sounds of bluebird courtship. The male was singing excitedly up in a tree along the trail and, spotting a female, went into full display mode--tail fanned out, wings shaking. She responded by flying closer and making a series of sweet whistles. The exchange was recorded and is presented below.
Pulled out one house sparrow nest, at box 8. That was the only nesting activity so far.
On the way back I heard an unfamiliar echoing cry from the river. Looked over and saw a mute swan. Mute indeed...