Eastern Bluebird, Charles River Peninsula, Needham, MA
Spent the morning at the Charles River Peninsula getting the nesting boxes ready for spring. Most of them had already been cleaned out in late summer but things transpire in the fall and winter that require another dose of disinfectant. This year's winner in the which-box-has-a-mouse-nest-in-it lottery was Box 15. I knocked out the nest and with it came three healthy wood mice.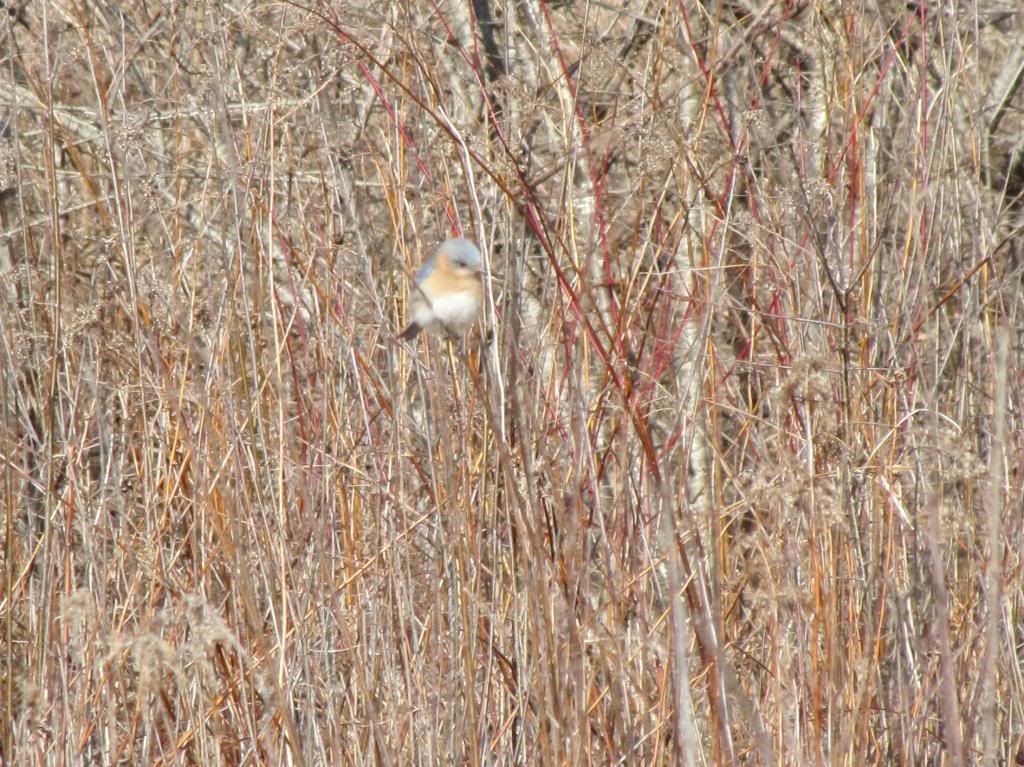 Eastern Bluebird
And it looks like my timing was spot on. Four birds were at Box 18 already checking it out.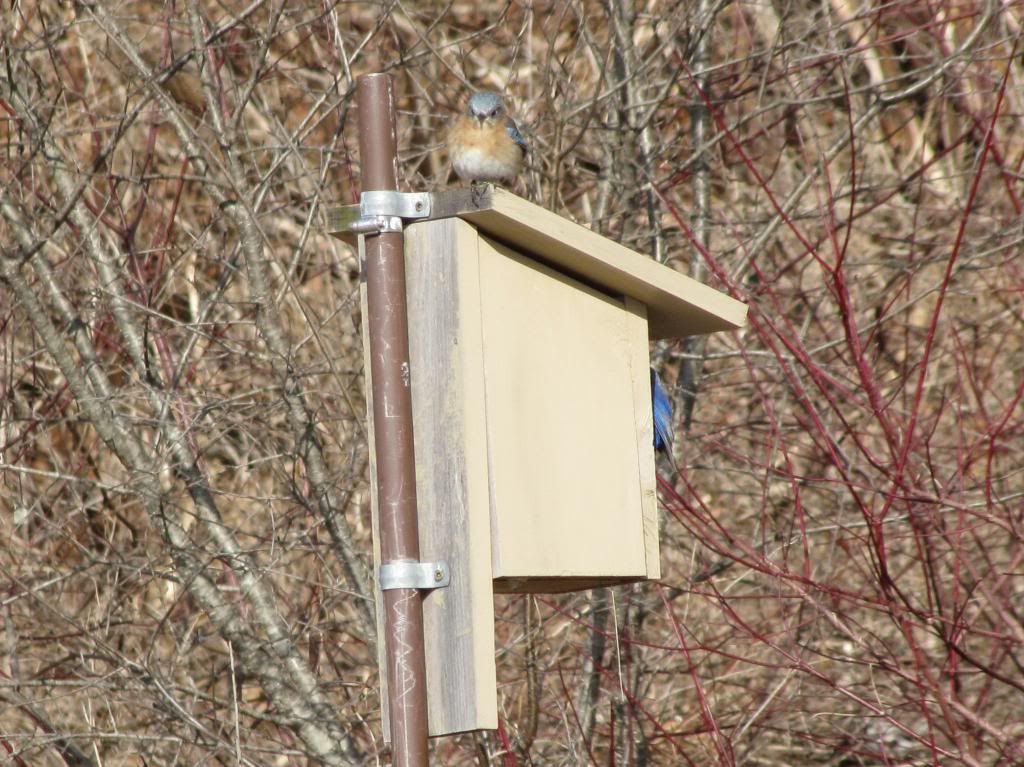 Eastern Bluebirds
They flew off as I approached. And when I opened the box, to my dismay, there was a fully formed tree swallow nest from last year still in the box. Needless to say it took a while to clean up...
Eastern Bluebird
Tis the season to be optimistically ambitious so I went out to Home Depot in search of materials for a new bird box pattern I just found.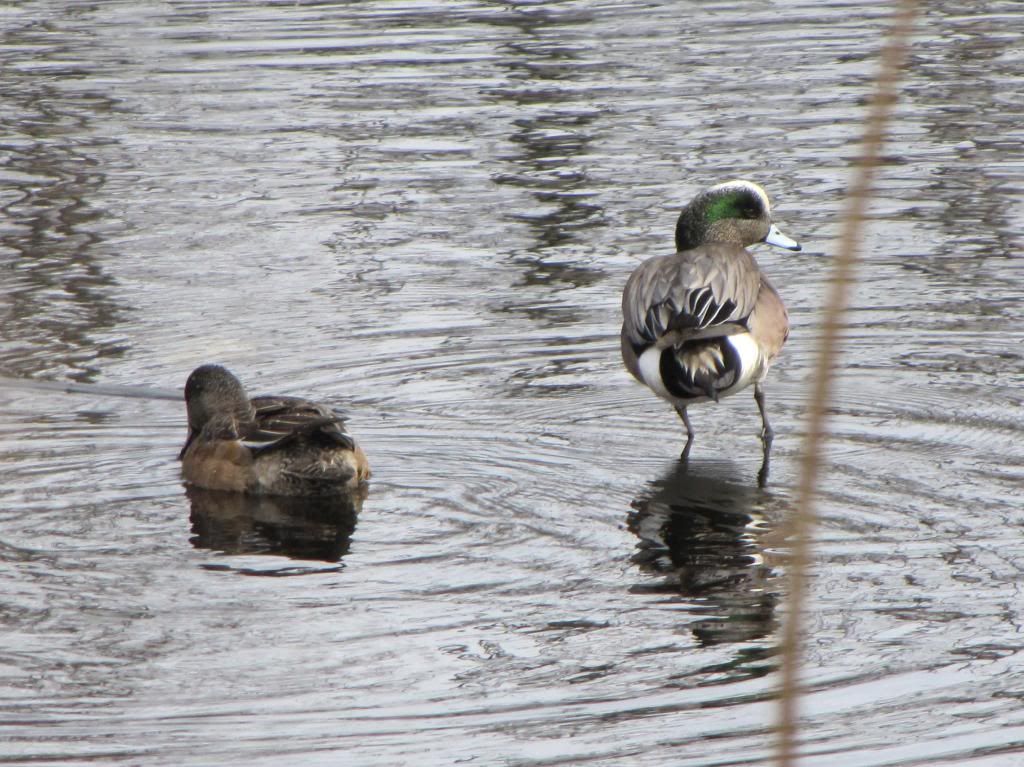 American Wigeon couple, Millennium Park, West Roxbury, MA
As long as I was there I thought I might as well take a walk around Millennium Park. It must have been ages since I'd walked Millennium Park--I didn't remember the beaver situation to be quite so dramatic. The ducks are happy, though.
[Saturday Update]: As I made the rounds this morning to close the nest boxes (airing out after disinfection) I saw this:
Tree Swallow, Charles River Peninsula, Needham, MA
It all starts now!