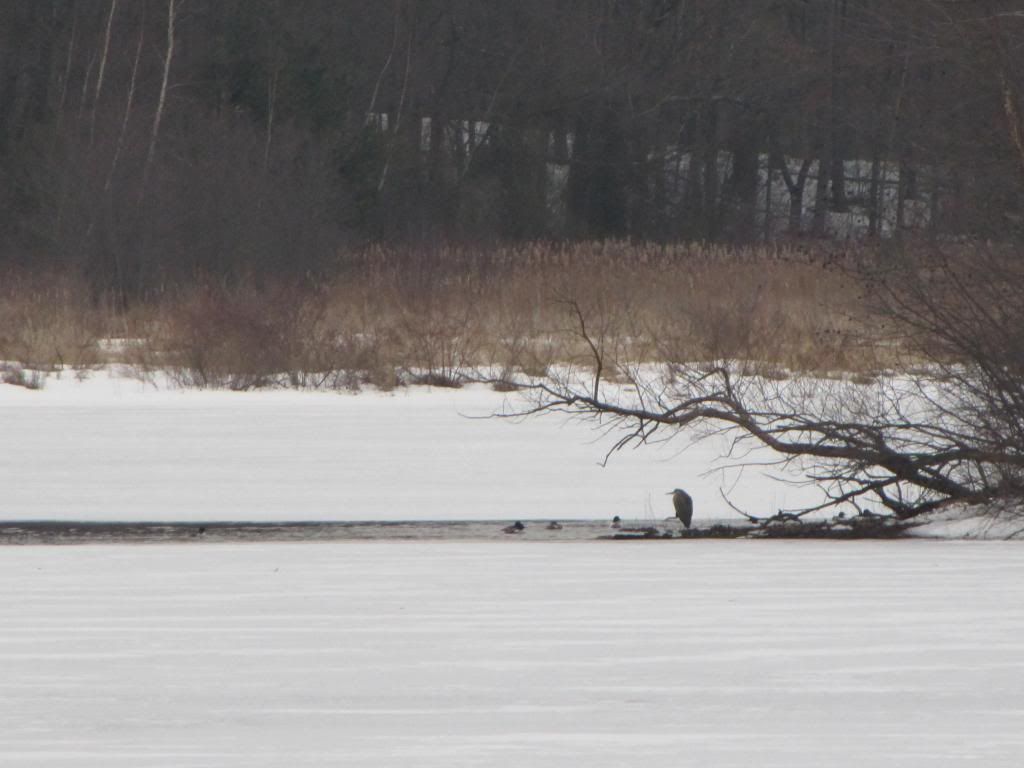 Distant great blue heron, with common mergansers. Charles River from Cutler Park, Needham, MA
It takes extra motivation to go out and take a walk on a cold winter morning but usually half way through I'm glad I did. It wasn't happening for me at Cutler on Sunday. No birds, treacherous icy trails and cold gloomy weather. When I got to the end of the railroad track-side trail and saw a heron and a dozen mergansers far in the distance I figured that was as good as it would get.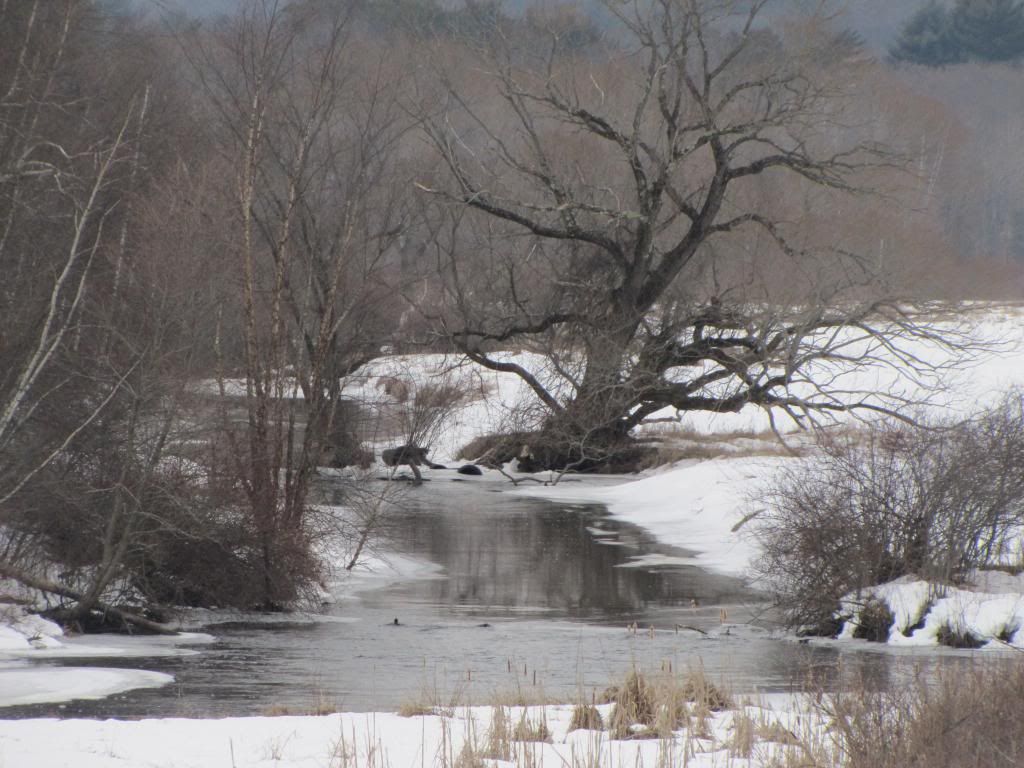 Ditch-side Willow
Then I looked down along "the ditch" at my favorite winter-time Cutler scene--the gnarled old willow on the riverbank--and realized that there was actually a path in the ice and snow running along side it. Probably, I guessed, all the way to the Blue Heron Trail in Dedham. I was right.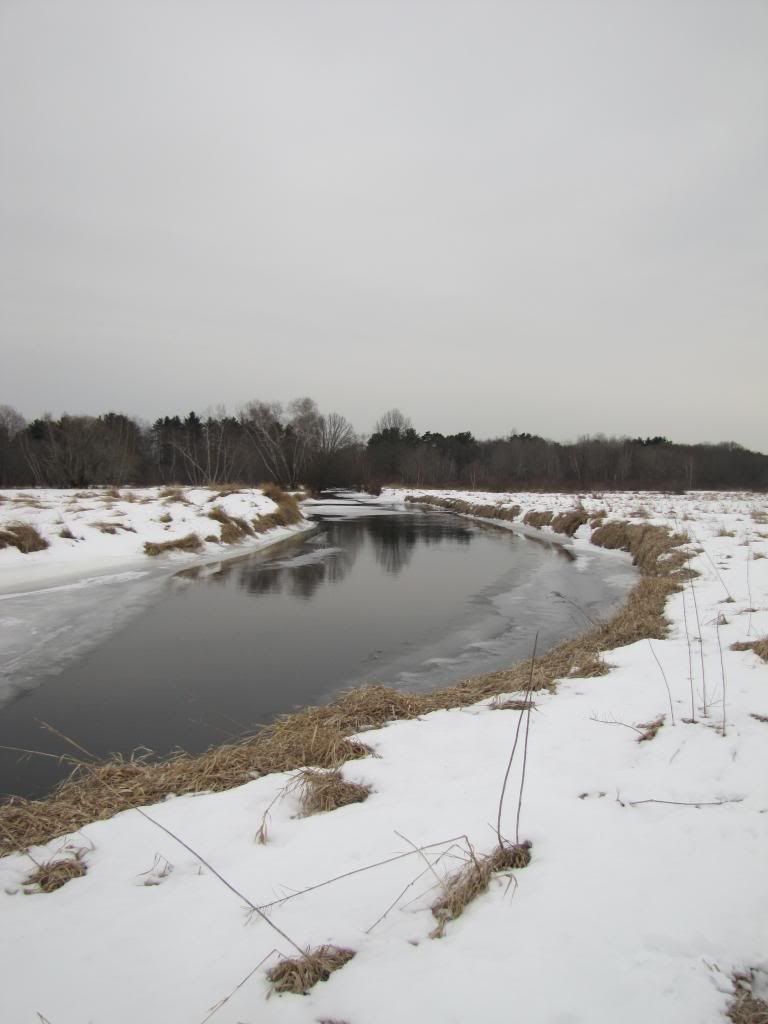 The Ditch
After all these years, a new path through Cutler. The snow and ice had revealed it and made it possible to access a new area and see Cutler from a new perspective.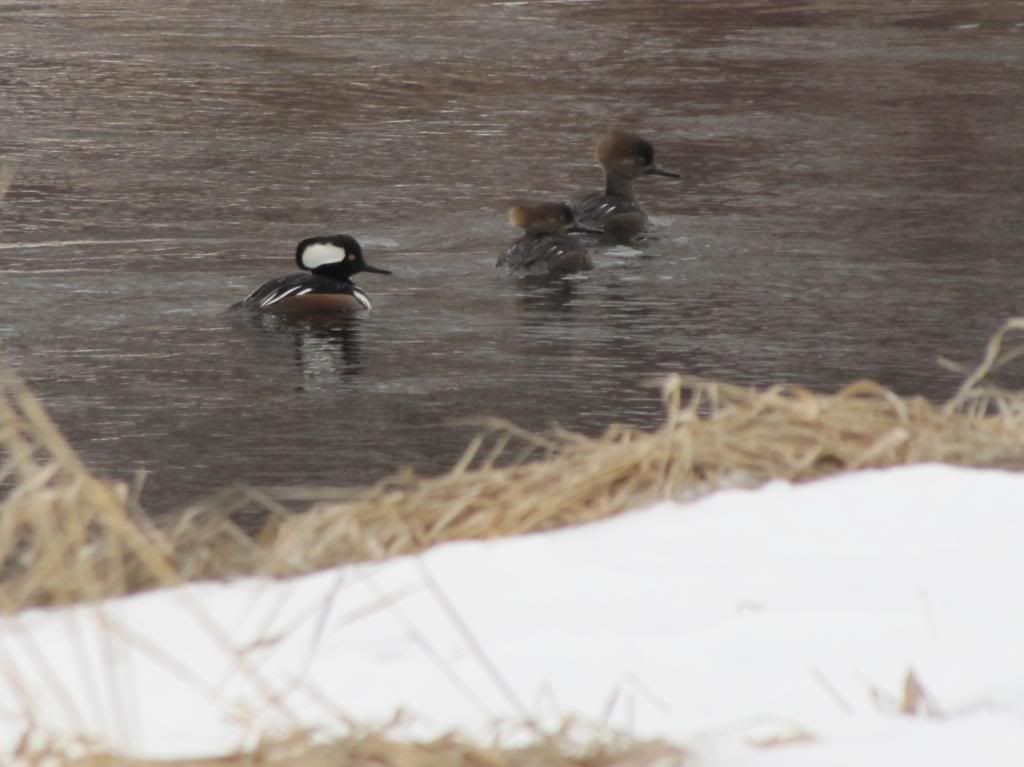 Hooded Mergansers, The Ditch
With closer views of mergansers, "ice ducks," I will call them in honor of an old folk name.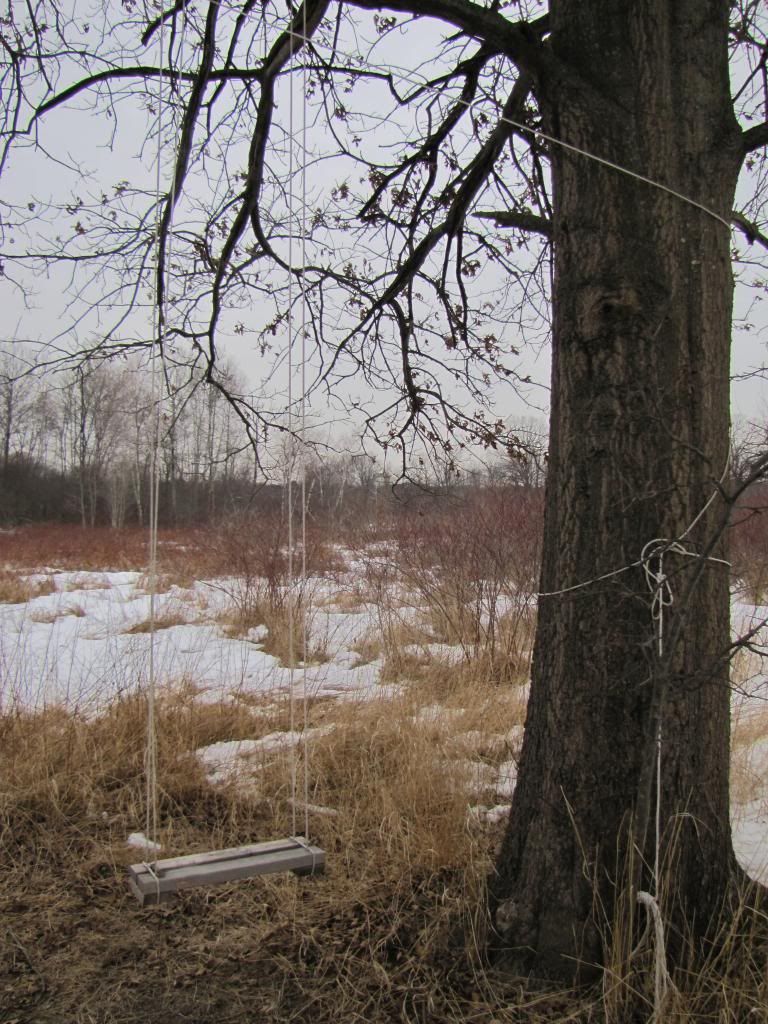 Ditch-side swing, probably not authorized by the DCR
Apparently I was not the first to discover this route. Maybe I'll try it again in the summer....