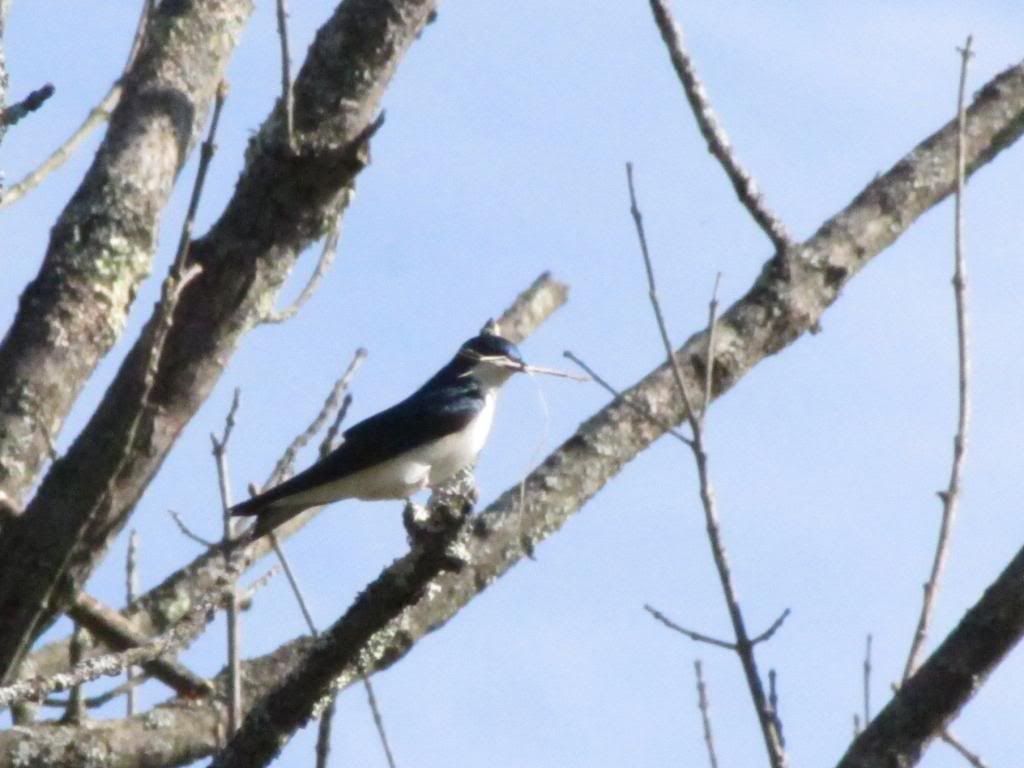 Tree Swallow with nesting material, Charles River Peninsula, Needham, MA
On the same day I saw my FOY tree swallow collecting nesting material, I discovered this: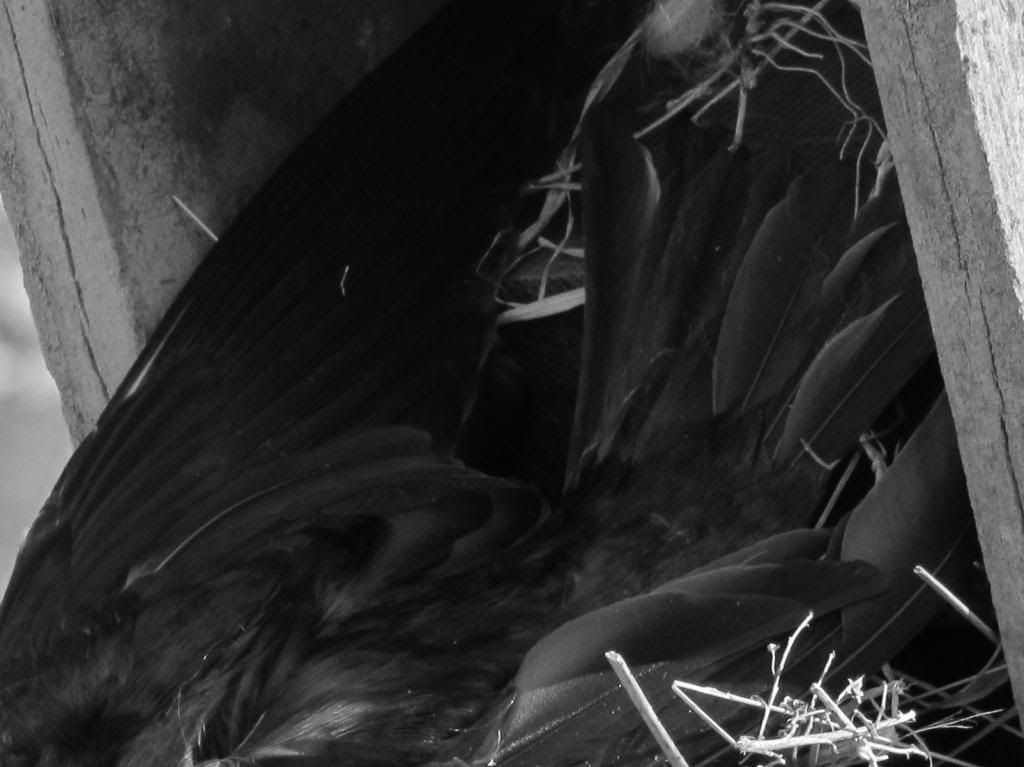 Murdered Tree Swallow, Charles River Peninsula, Needham, MA
a tree swallow dead in the box. The murderer?
Unambiguously the house sparrow. How do I know? When I got to the box with the dead swallow the sparrow flew out. It had been sitting on top of the swallow's corpse.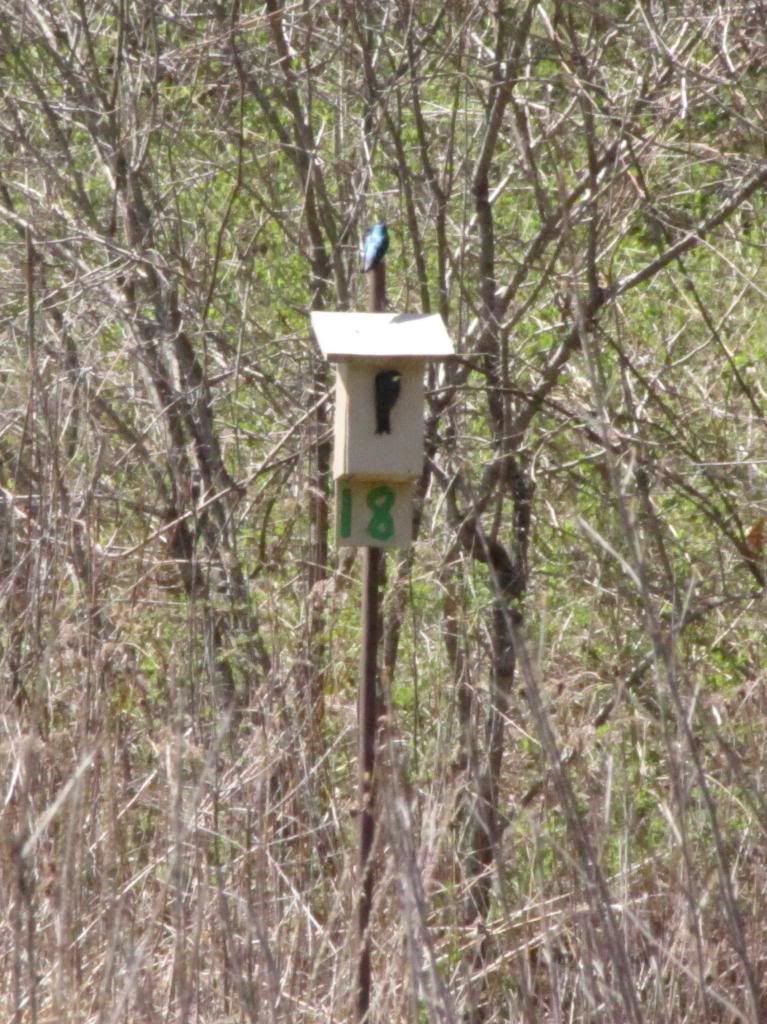 I tend to be philosophical rather than outraged at such things. Tree swallows also kill each other and there are other boxes to nest in. This year, though, has been particularly rough. Vandals smashed yet another box, leaving the CRP this year without three of the most reliably used swallow nesting spots. And the house sparrows have made deep inroads into places they've never invaded before. The best I can do is keep removing sparrow nests, with the concern that this just drives them into conflicts with other birds at other boxes...
I'm crossing my fingers that
this bluebird nest
will make it. [Update: box has been claimed by tree swallow after being defended by bluebirds for a week.]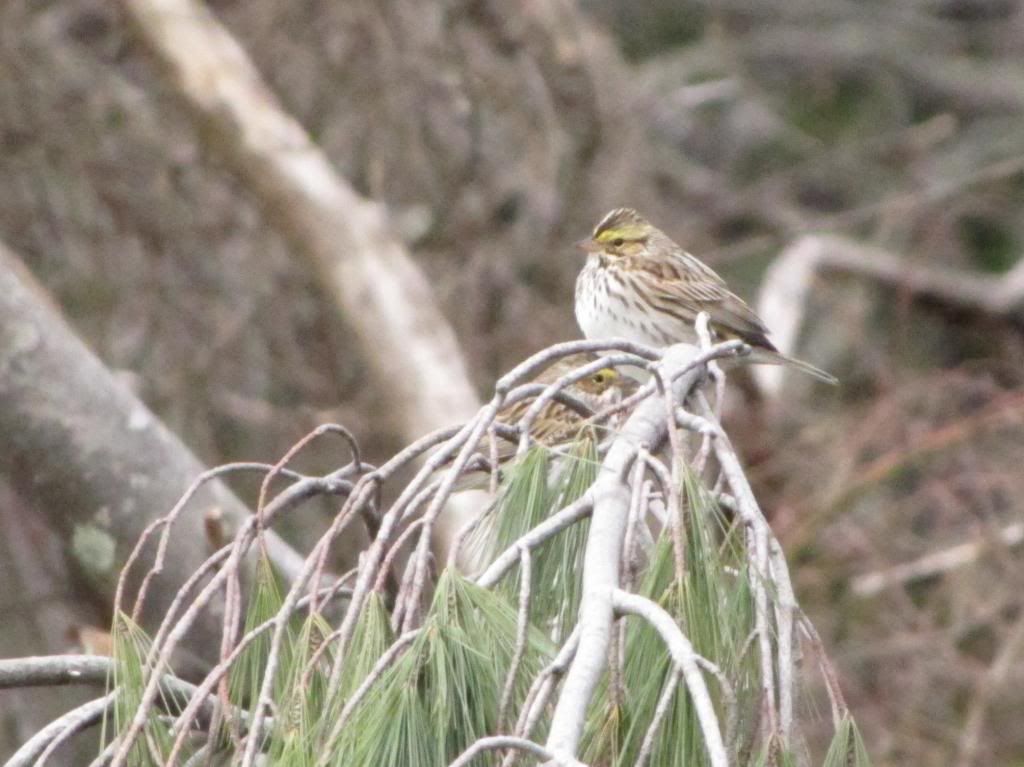 Savannah Sparrow, Charles River Peninsula, Needham, MA
Soon the bluebirds and swallows will be a minor part of the nesting story at the Charles River Peninsula. The red-winged blackbird females are already scoping out spots in the meadow. Savannah sparrows are around in big numbers (maybe this will be the year they stay and breed). And a cheerful towhee is drinking his tea and scratching in the leaves near the entrance boardwalk.