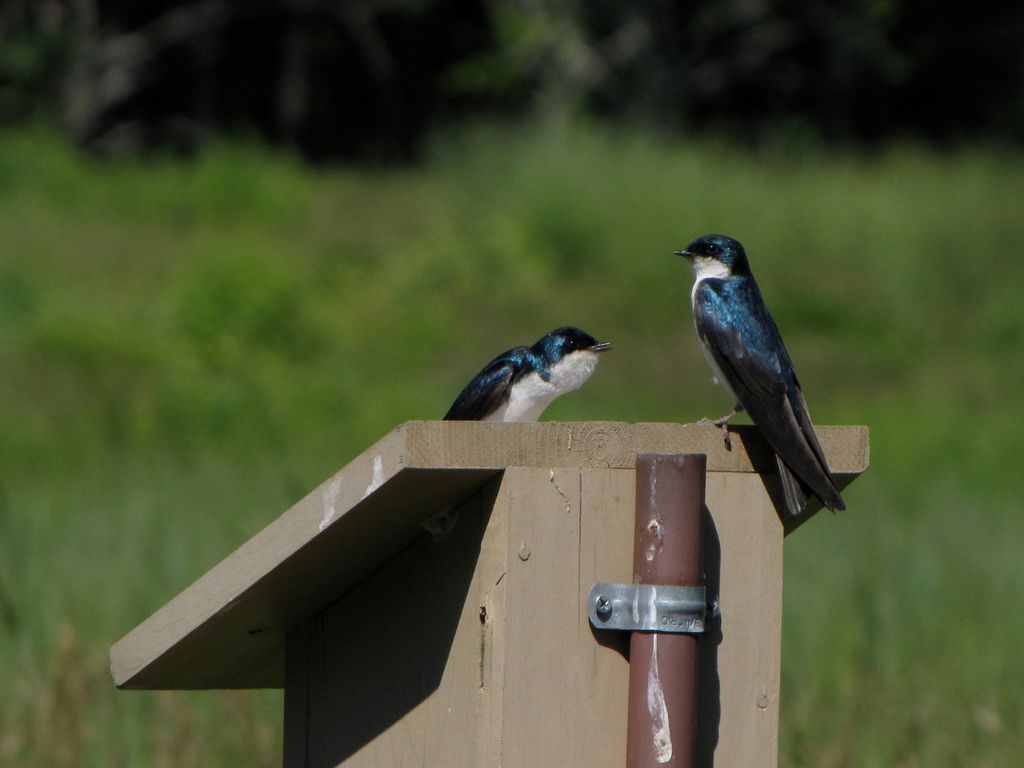 Tree Swallows, Charles River Peninsula, Needham, MA
Last week the bluebirds and chickadees fledged. This week it is the tree swallows' turn.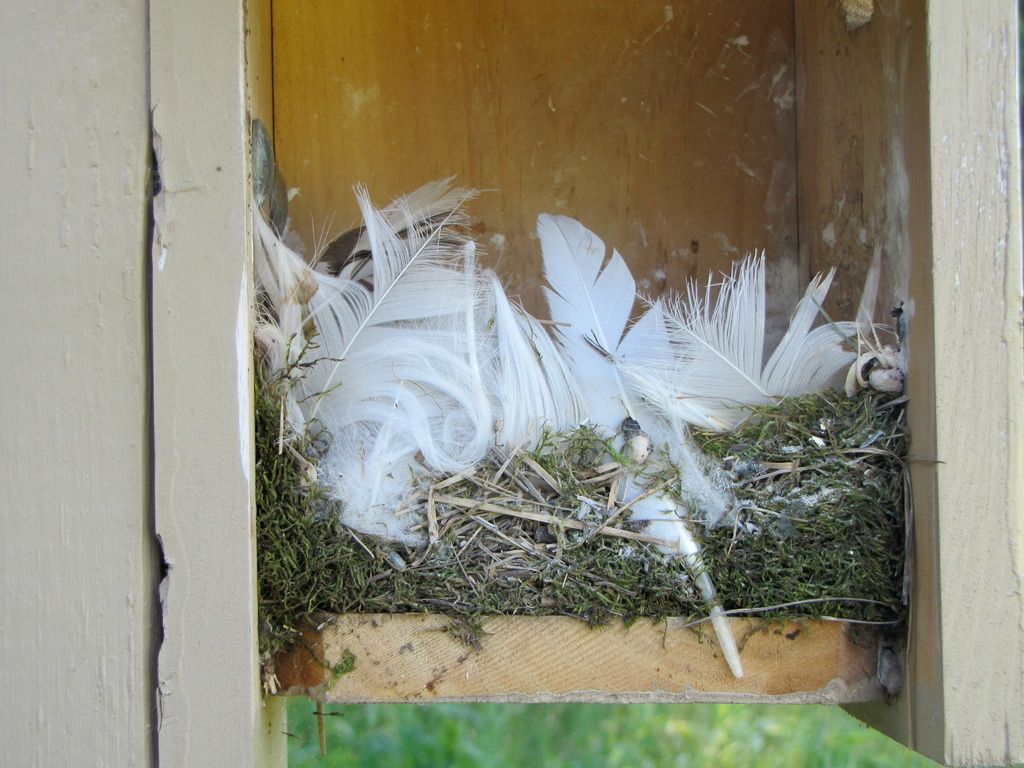 Box 1. Tree swallow nest with chickadee base.
Leaving empty boxes requiring clean out.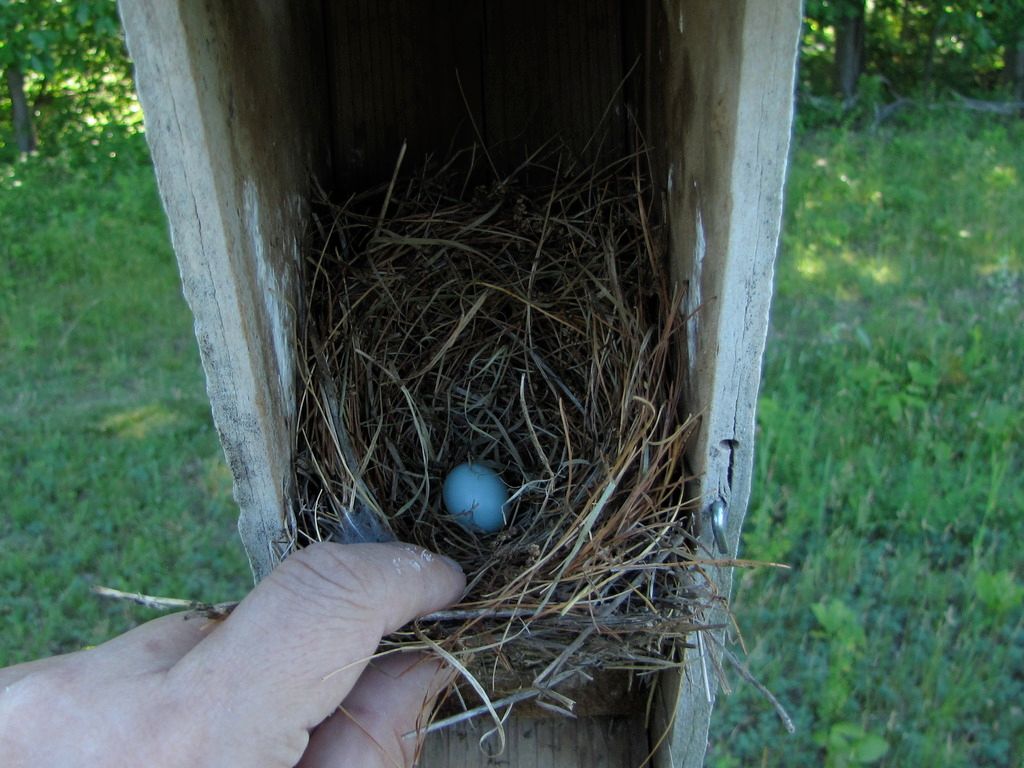 Box 2. New Eastern Bluebird attempt.
Meanwhile, bluebirds have begun round 2 in box 2. Box 11 was snatched by tree swallows before the other bluebird pair could start again.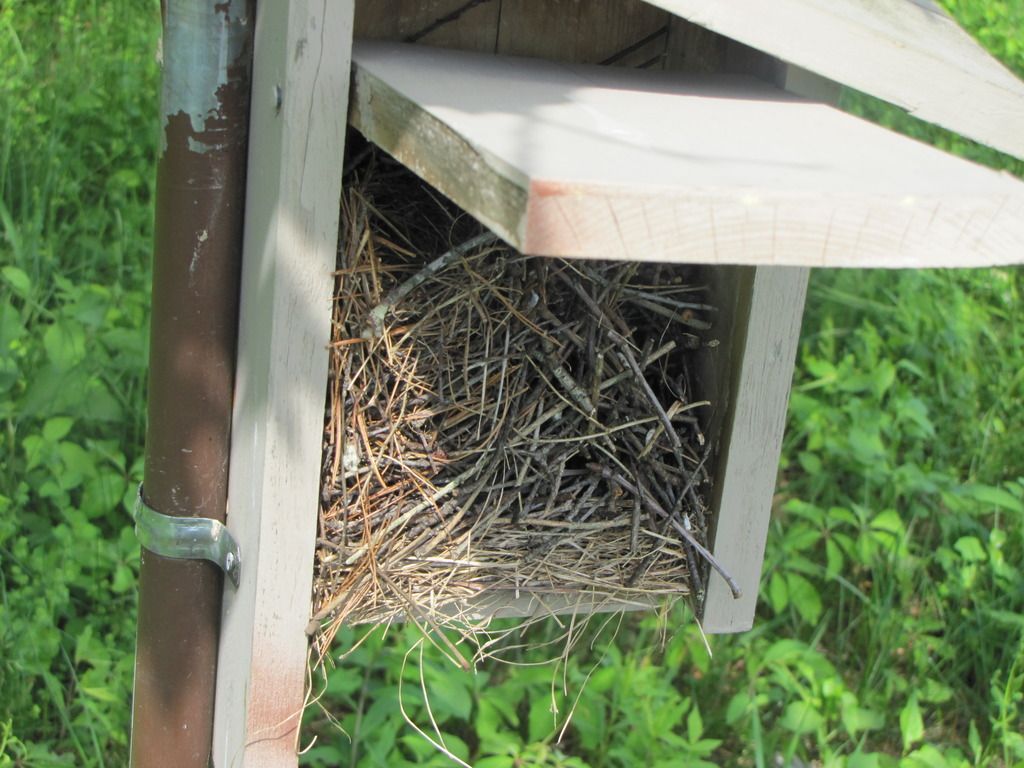 Box 12. Full of sticks.
In gloomier news, the tree swallow that was so stalwart in protecting its nest in box 12 last episode, finally succumbed to house wren stick mania. And the chickadees finally gave up on their next in box 14 (box 4 chickadees, a tiny clutch of 2, managed to fledge).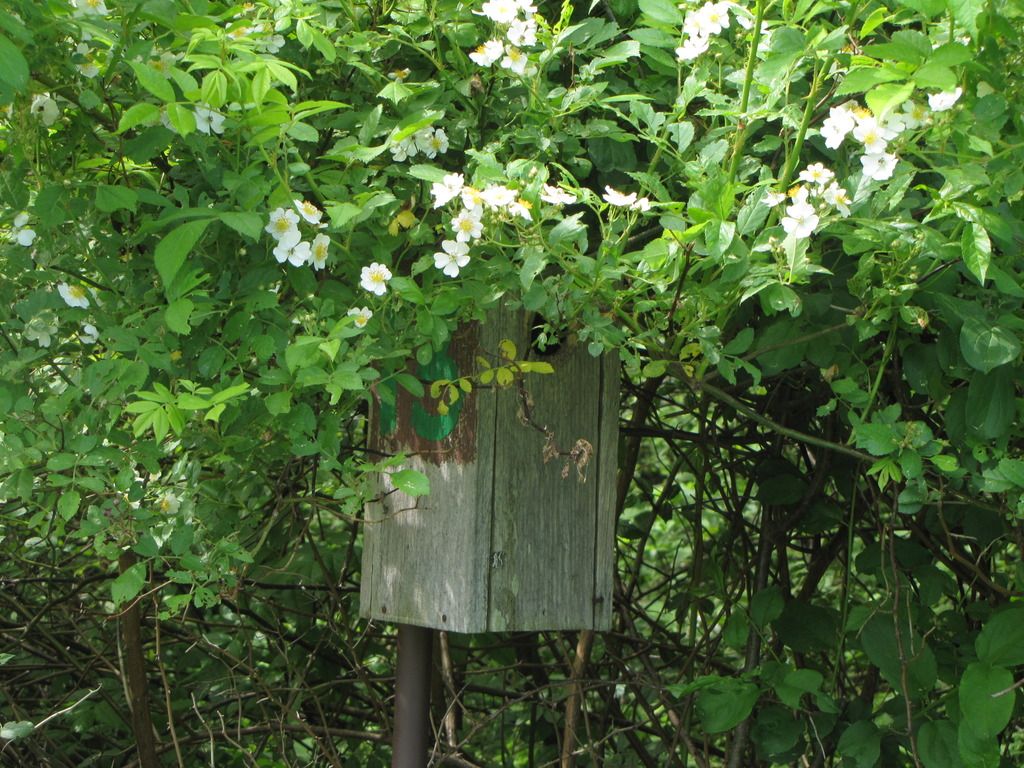 Box 13
And unpopular box 13, unused for the second year in a row, may finally be completely covered in multiflora rose this year.