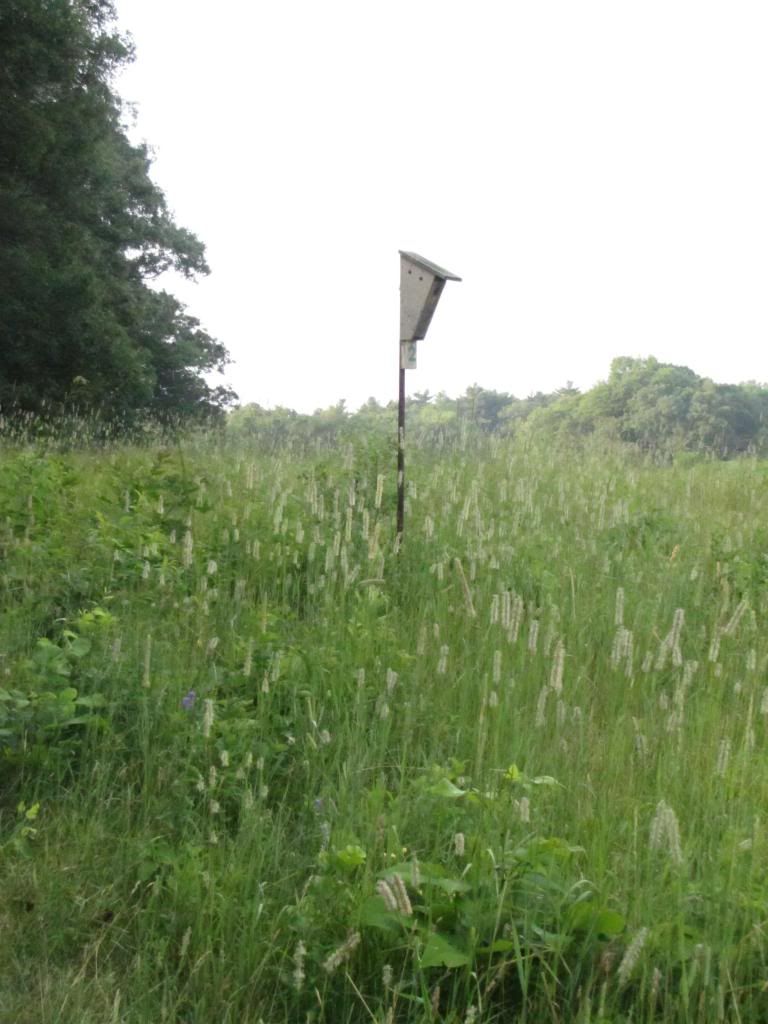 Charles River Peninsula, Needham, MA
Today was clean up time at the CRP. Boxes scrubbed and disinfected, except those infested by wasps and ants. Those will have to wait.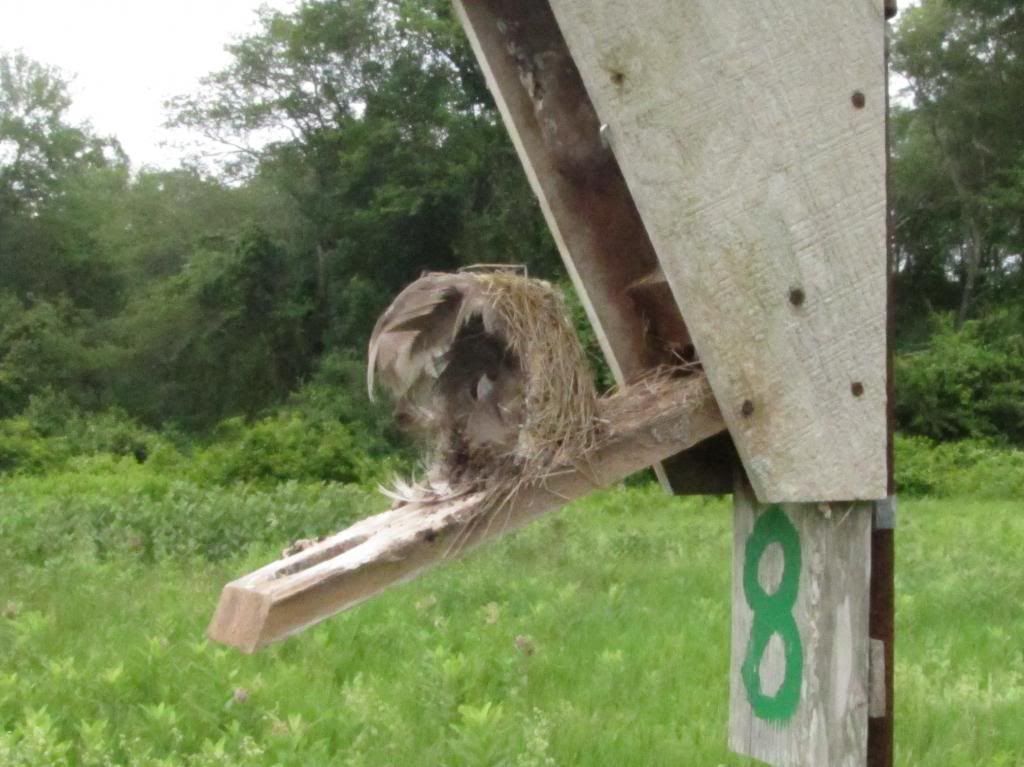 Gotta love the front-opening box
The new tree swallow nest already has three eggs (it's also infested by ants, which may not bode well). The new bluebird chicks have just hatched. Everyone else is done for the year. I counted over two dozen tree swallows beginning to stage on the power lines above the property.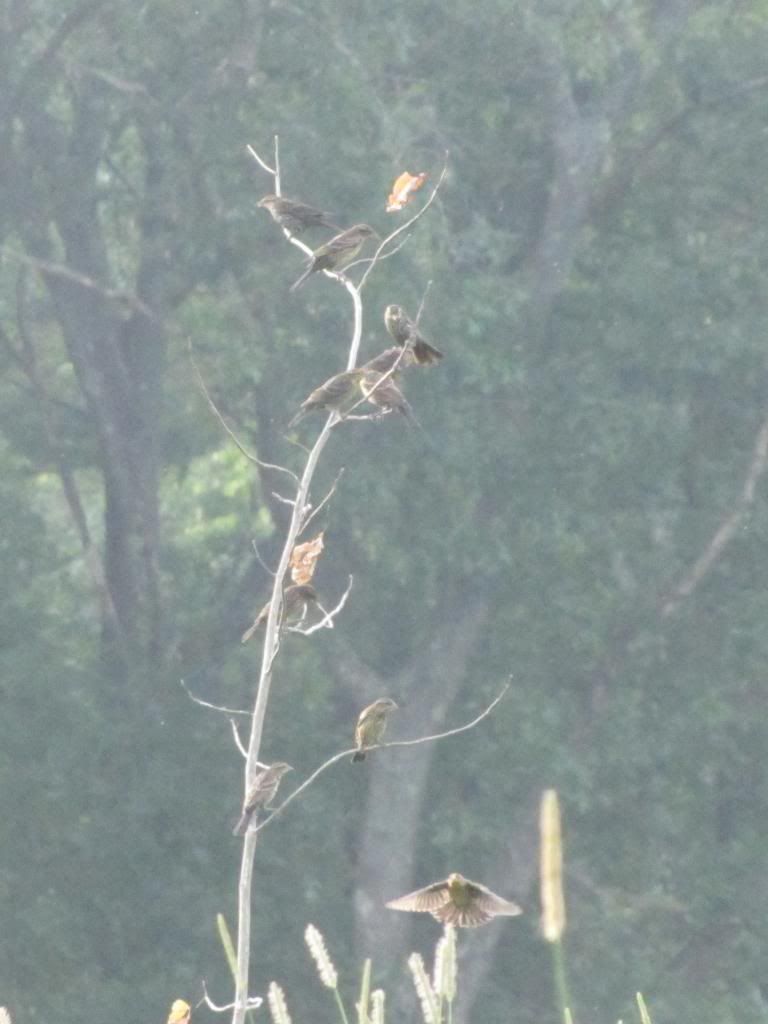 Red-winged blackbirds on the dead young shag-bark hickory
The property generally is owned by red-winged blackbirds and their myriad youngsters right now.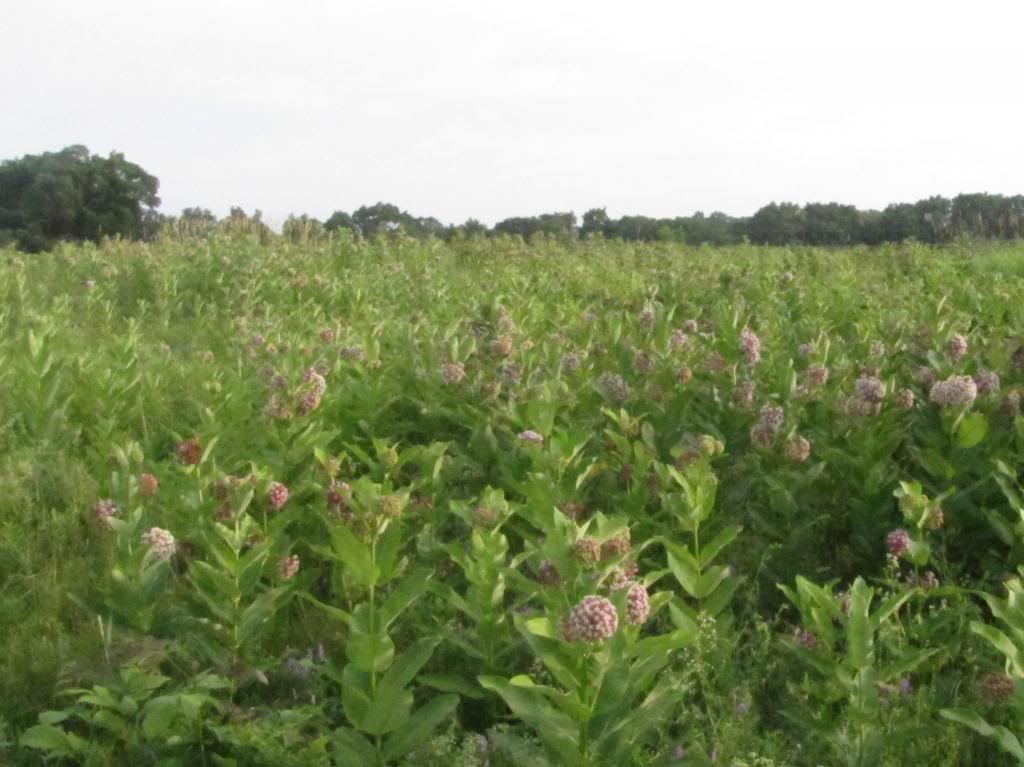 And milkweed, to the joy of bumblebees.
Elsewhere, new nesting boxes at Ridge Hill. A perfect complement to the flowing native grasses in the meadow. The tree swallows and bluebirds have already discovered them.
Female eastern bluebird on brand new nesting box, Ridge Hill Reservation, Needham, MA
I wonder if we can get in a bluebird brood before the end of the summer.